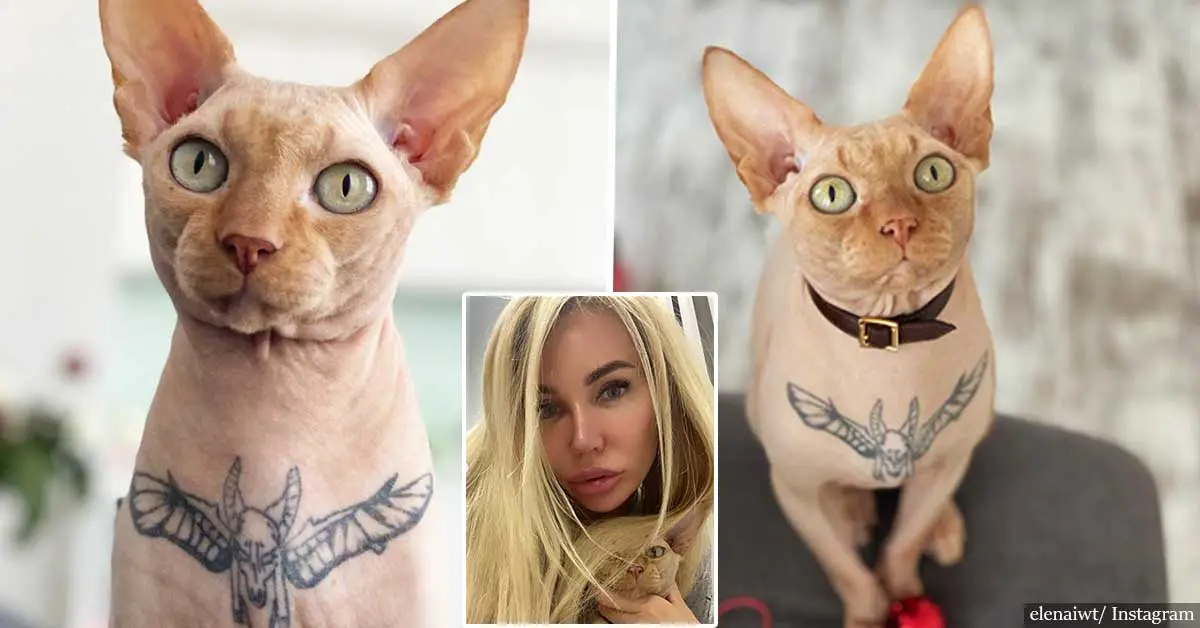 Instagram model sparks outrage after tattooing her pet Sphynx cat
Social media users outraged at a Ukrainian fitness model who tattooed her cat. 
An Instagram model tattooed her pet Sphynx cat.
Animal lovers slammed her and called her act 'animal abuse'.
Despite the hate, the model continues to proudly show off her inked up pet.
Elena Iwanickaya, a fitness model from Ukraina, faced a massive wave of criticism when she started posting pictures of her tattooed Sphynx cat on Instagram. It all started back in 2017, as Oddity Central notes.
View this post on Instagram
The Ukrainian Instagram model was proud to show her freshly tattooed cat Yasha with her followers. She was shocked to see that, instead of receiving love from her fans, her act was deemed as animal cruelty. The posts with the inked up cat got hateful comments like: "This is animal abuse." and "You are sick!"
View this post on Instagram
However, Elena was quick to defend herself from the haters. She explained the whole tattooing process in detail and assured her followers that Yasha was in perfect health throughout the session. In a post, she stated:
"This cat's life is better than yours. Maybe it is hell for you, but he feels just fine. He has not been castrated and he never will be, this would be real cruelty. I checked with the vet before getting him a tattoo and they were fine with it and a vet was present while they were doing the tattoo, so everything was under control."
The fitness influencer continued posting photos of her cat, despite the hatred. 
Elena told her fans that the tattoo gun needle went only 1-2 millimeters into Yasha's skin. She added that her pet did not feel any pain during the procedure. Besides, the majestic Sphynx cat behaved perfectly normal afterward.
Unfortunately, even today, people are still slamming the model for inking up her pet.
One woman recently wrote:
"Animal abuse isn't something to be proud of. You want a tattoo, then do it on your skin, not on your cat."
Another commented:
"Tattooing your pet is NOT fashionable or trendy. This is EXTREME animal abuse! You should be ashamed of your behavior!"
View this post on Instagram
Even though Elena is facing severe backlash, she proudly shows off her tattooed cat Yasha. What's more, the Sphynx even has its own Instagram account with nearly 5,000 followers.
View this post on Instagram
Do you consider Elena's act of tattooing her cat animal cruelty? Would you ink up your pet? Let us know in the comment section!