People outraged at an Instagram influencer taking nude photos with an endangered animal. 
An influencer sparks outrage after posting a video of her lying naked on top of an endangered elephant.
Animal lovers deem her behavior as "abuse in tourism and human 'entertainment.'"
The model claims she did the photoshoot out of love for animals and respect for the local culture. 
Alesya Kafelnikova, a 22-year-old Instagram model, recently shocked hundreds of thousands of her followers with controversial Bali shots. As 9GAG reveals, she posted a video of herself lying naked on top of a Sumatran elephant – a critically endangered animal.
View this post on Instagram
The influencer later posted a photo where she stands next to the elephant, with the caption: "To love nature is human nature 💚"
Kafelnikova's "Natural vibes" photoshoot sparked outrage amongst animal lovers across social media. 
View this post on Instagram

A spokesperson from the charity Save the Asian Elephants told The Sun:
"Yet another tragic trivialization of the majestic Asian elephant when the species is fighting for its very existence against brutal abuse in tourism and human 'entertainment.'"
"I love elephants!" The young model explained she never meant to hurt anyone with her nude shots.
View this post on Instagram
In her defense, Kafelnikova posted another image with an elephant, explaining that she loves animals, and her naked photo session was all about showing her appreciation for the Indonesian culture. She writes:
"It is a pity that people see this as vulgarity, and not as a beauty and love for nature. I love animals, I love elephants! And I love Bali so so much! I hope each of you will awaken an aesthetic love for my post and the beauty. It was a private photoshoot, I didn't have a purpose to hurt the feelings of local people at all. We love balinese culture and respect Indonesian rules. Please sorry if you see something else in this.

My intention with these pictures was to show you that I love and respect animals and especially elephants more than anything. I would wish that all those who are so negative will awaken an aesthetic love for my post and you will see the wonderful beauty in it!"
View this post on Instagram
According to a National Geographic report, the Sumatran elephant is "critically endangered." 
Paul Hilton, a Hong Kong-based photojournalist, warns:
"The future of the critically endangered Sumatran elephant hangs on a thread."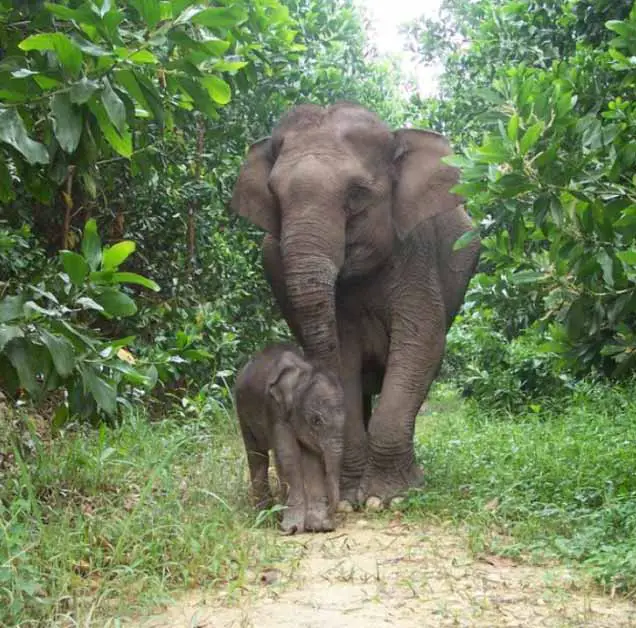 Do you think the influencer's photoshoot raises awareness or disrespects the severity of the issue? Let us know in the comment section!