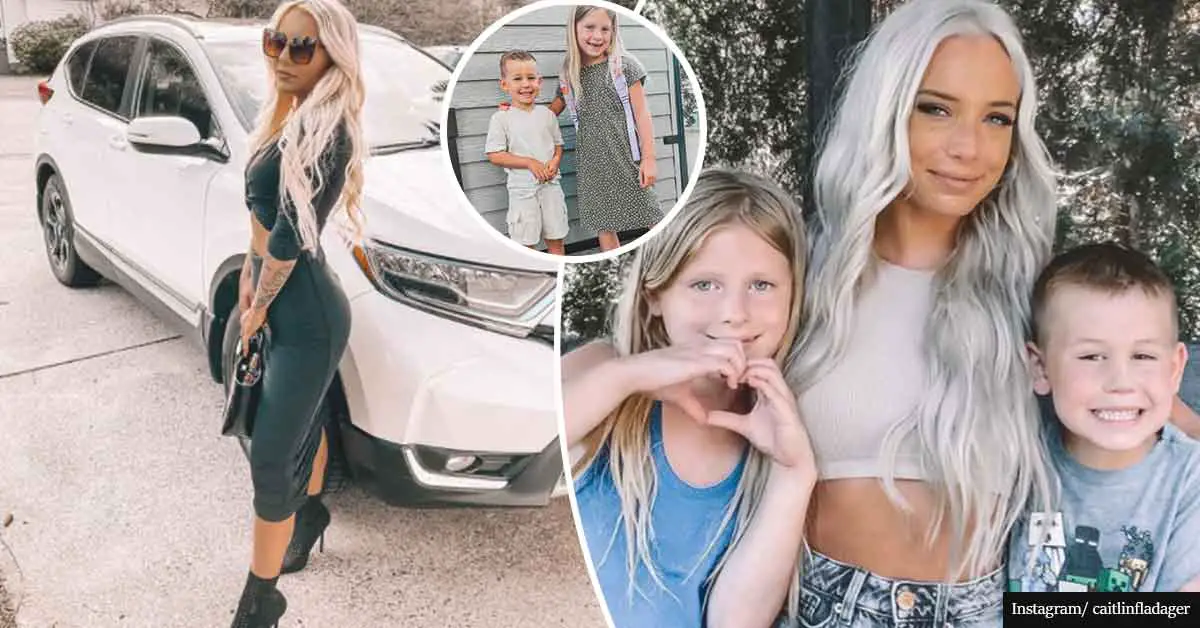 Mom, who wears branded outfits, hits back after being shamed for dressing kids in Walmart clothes
Influencer mom was slammed for wearing designer clothes while buying her children cheaper clothes from places like Walmart. 
Caitlin Fladager, 27, a social media influencer and a mom-of-two from Vancouver, Canada, got backlash for wearing only designer outfits while buying her kids Walmart clothes. But instead of being ashamed of her choices as a parent, Caitlin decided to respond to her haters, providing a solid explanation, as noted by Newsner.
Reacting to a comment she got, saying: "Your kids only wear clothes from Walmart, while you get dressed up a lot. Not a good look for you as a mom," the young mother wrote in a Facebook post:
"Yes, my kids' clothes mostly come from Walmart, while I buy myself clothes from other stores. You know why? Because I am not constantly outgrowing them like my kids are.
The influencer listed several other reasons why she prefers to buy her children's clothes from more affordable stores.
Fladager explained:
"I am not constantly spilling food and dirt all over my brand new clothes.

I am not outside running around in the dirt for hours on end.

I am not tripping and ripping holes in brand new clothes.

I am not changing my mind daily about what colour I have randomly decided I don't want to wear ever again.

I am not a kid."
The 27-year-old goes on to note that her kids, just like all the other youngsters their age, "are messy, they love to play in the dirt, and they love to spill their food." She then adds:
"I buy them cheaper clothes, because I refuse to be the mom who yells at them for spilling a drop of ice cream on a brand new shirt. I strive to be the mom who sees them spill, and says "oh no big deal!" I strive to be the mom who sees them playing in the dirt, not caring that they are ruining a brand new outfit.

I strive to be the mom who teaches them there is more to life than having nice, expensive clothes."
Interestingly, Caitlin shares her kids are more than happy to live in Walmart clothes. 
The young mom concludes:
"So yes, my kids mainly live in Walmart clothes. And they love it. They love being able to spill, get dirty, and outgrow clothes in a day with me not caring.
…
The dirt, the smiles, and the ice cream makes me way more happier than a photo of them dressed in clothes they hate, that they will outgrow in a week."
As per The Sun, the social media influencer had previously admitted to smoking weed while her children are awake. The outlet says Caitlin claimed marijuana helped her cope with Covid isolation. In her words:
"Weed makes me a better mom, as I get a good nights sleep after I smoke. I wake up well rested and with a more clear mind."
Do you think Caitlin is hypocritical for wearing branded outfits while her children wear Walmart clothes? Does smoking weed make her a "bad mom"? Leave a comment to let us know where you stand!