Influencer Criticized For Spending Hundreds Of Dollars On McDonald's Order To Feed The Homeless Fights Back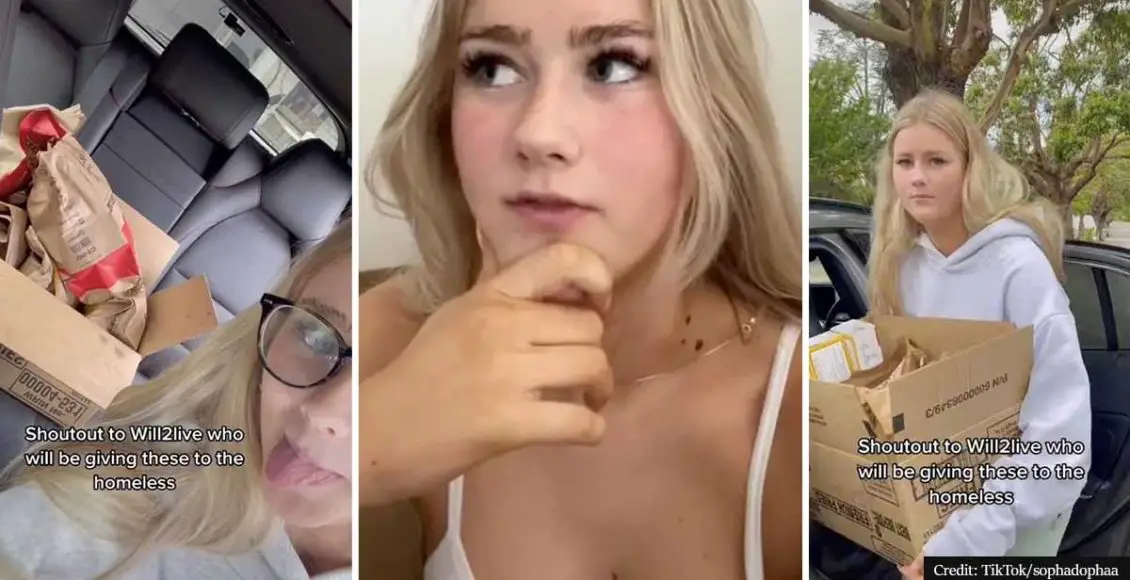 An Australian TikToker has hit back at people criticizing her for purchasing 50 Big Macs and giving them to the homeless. 
Sophia Begg posted a clip of herself spending $322.50 on the burgers before bringing them to charity Will2Live where they would be given to people in need.
But when people started giving Sophia a hard time for what she did, she didn't hesitate to bite back.
In her now-viral video, the influencer can be seen getting in her car and driving to a McDonald's restaurant where she purchased 50 Big Macs and took them to the charity.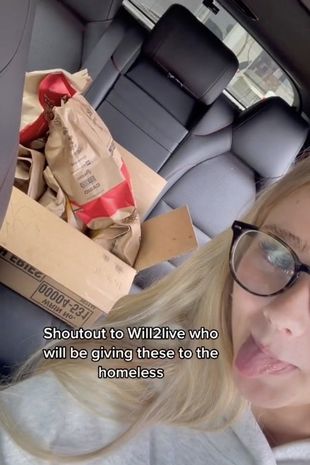 She then received a comment from someone saying:
"In all honesty you should have just donated the money directly to Ronald McDonald house, not sure what giving out burgers to homeless would achieve."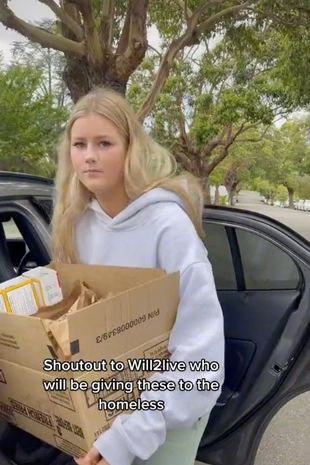 Sophia later replied with the following:
"I literally can't deal with people sometimes. The amount of hate I've gotten for what I did yesterday is incredible."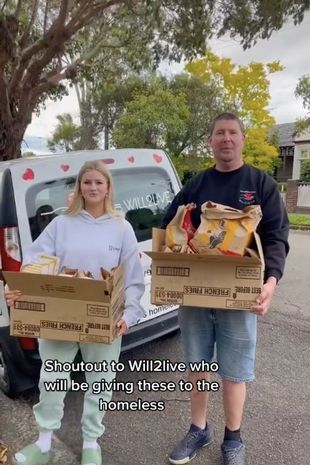 She added:
"Everyone saying you should have just donated directly and it was a waste, I ended up supporting two charities at once through buying the Big Macs from McHappy Day and giving them to the homeless.

"I literally donate to the Ronald McDonald house all the time. And I have for years. When I was younger, I used to donate food and milk to the house every week and go deliver it. I shaved my head in year six on Channel Seven to raise money.

"And I sell all my clothes and give 100 percent of the proceeds to Ronald McDonald house. I just think it's ridiculous I'm getting hate."
Sophia also said that she put one of the clips up with a little question box hoping that fans would give her suggestions on how to get rid of the burgers. 
She went on to say:
"With my following, I knew surely someone out of 100,000 people would know what to do. So I put a little question box up in the hope someone would have an idea that I hadn't thought of yet.

"Whilst this was all happening, one of the like shelters replied anyway, like one of the charities. So I ended up not needing to have the question box up there. But it was already up so people knew what I was doing."
Speaking about recording strangers, she said:
"I did not vlog the homeless at all. I was not really involved in that part. I just gave them to a charity who then handed them out.

"But I had so many people in my DMs being like 'that's disgusting, the fact that you would film them and take advantage of them', even if I was involved in that part, there is absolutely no way I would have filmed that."
She added that her intention was to spread the word about McHappy Day which is "close to her heart".
What are your thoughts on this story? Let us know by joining the conversation in the comments and please share this article if you've enjoyed the read.