'I can't even function': Woman shook after grandma accidentally sends an X-rated photo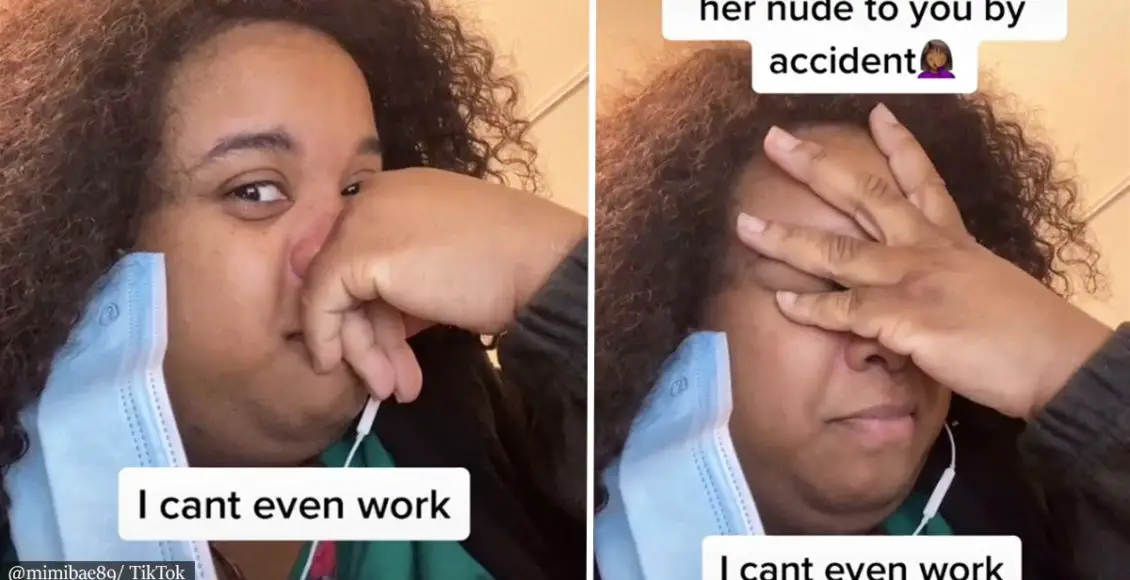 Naughty Grandma: A woman was terrified when her grandmother sent her a message she would never be able to forget. 
When Marquita Green received a text from her grandma, she was left speechless. As Mirror reveals, the message contained an X-rated photo of Green's nana that she had accidentally sent.
After seeing her grandma's nudes, Marquita filmed her reaction and posted it on TikTok. In the video, she looks clearly petrified by the unexpected sight. She also added hilarious audio created by another user. The audio is meant to sound like a voice mail from a grandma, who is trying to explain the situation and claims that the photo was meant for a man named Brian.
"Grandma tripping I can't even function at work."
With that caption, the clip quickly went viral. In an attempt to clarify what happened, Marquita wrote:
"When grandma send her nude to you by accident 🤦🏾‍♀️. I can't even work."
Green's TikTok video has been viewed over 1.4 million times since she posted it. Thousands of social media users were beyond baffled by the freaky situation. One of them wrote in the comment section:
"Tell her you can delete it from the phone, but you will never be able to delete it from your mind."
Another added:
"Technology is difficult for the older generation, be proud your grandma is still out trying to get some tail."
What would you do if you were in Marquita Green's place? Leave a comment to let us know!