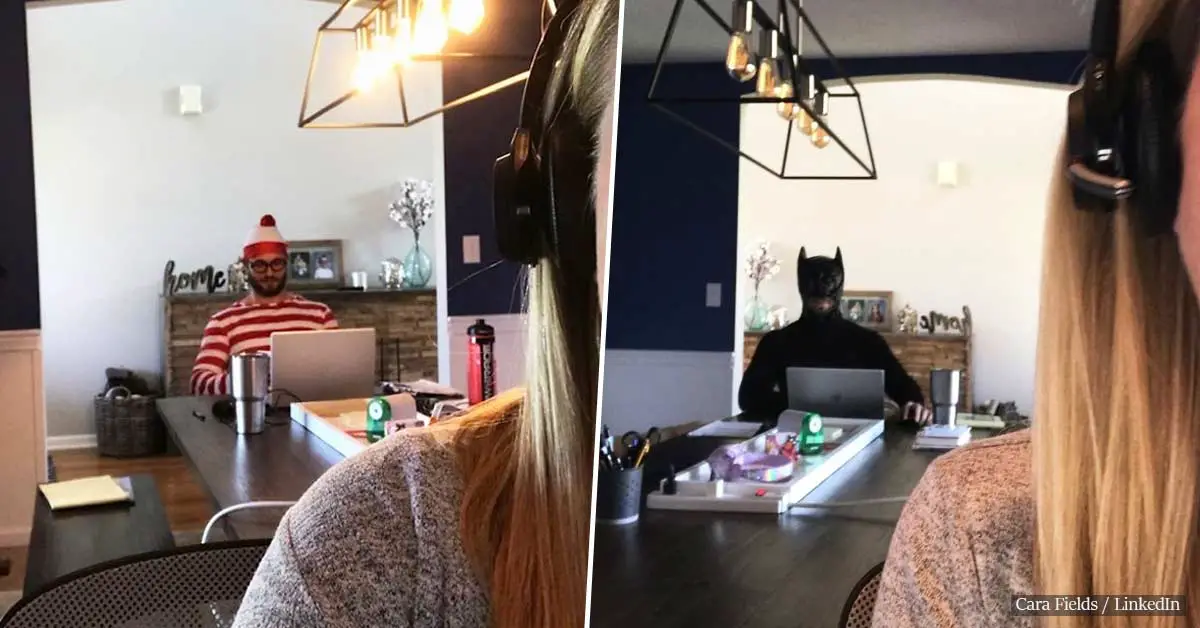 Husband Hilariously Photobombs His Wife's Online Work Meetings By Dressing Up In Silly Costumes
Like many people in the world, Cara Fields and her husband have been stuck working from home to stop the spread of the Coronavirus. 
The two are also helping their children with online classes and are faced with all the things most of us are having to deal with while in self-isolation mode. Cara, who works at an Indiana-based marketing company called Staff at Elanco, said their work-life balance has pretty much merged into one.
To make things more interesting, her husband has come up with a genius way to give Clara and her co-workers a well-deserved laugh in the middle of their workdays.
Every once in a while, when Cara is on a work Zoom call, her husband hilariously makes his way into the background, dressed in funny costumes.
And here they are: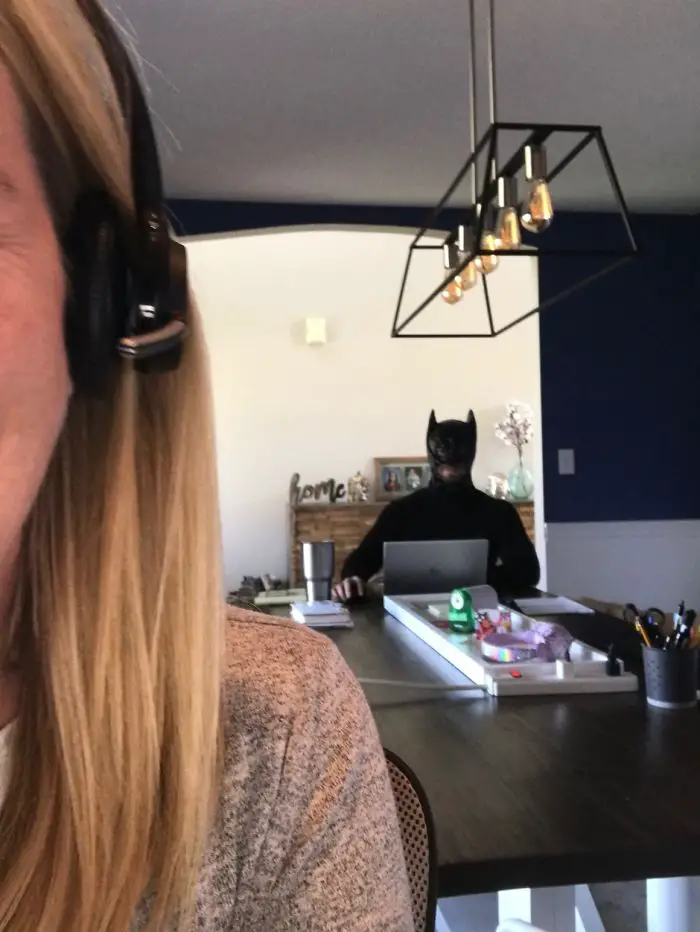 "My husband has a new quarantine hobby of Zoom bombing my conference calls," Cara said. "The colleagues I'm meeting with always see him before I do. Never a dull moment in this household!"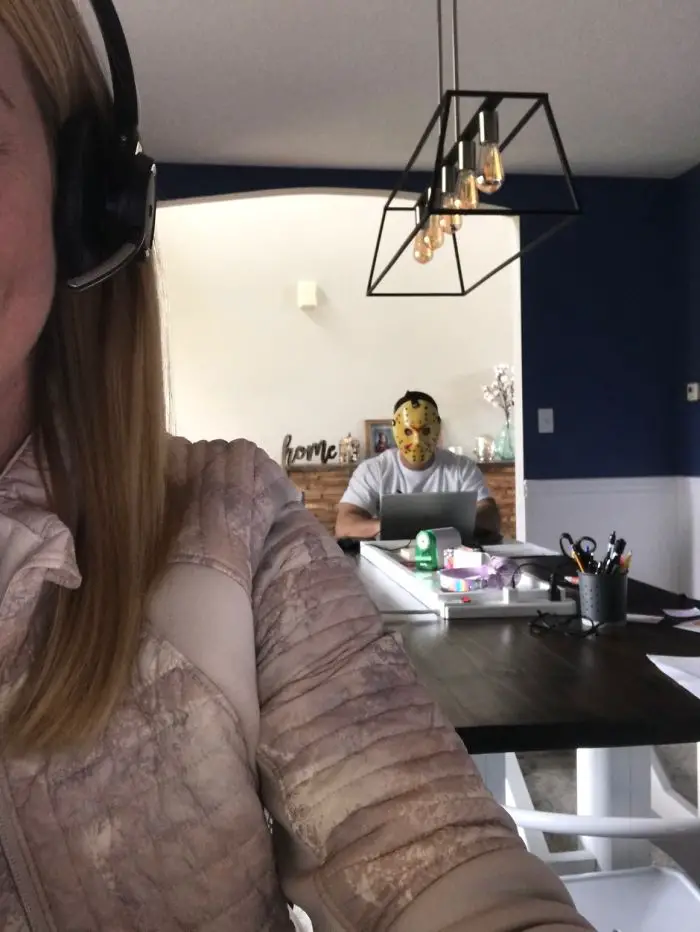 "He has always loved wearing ridiculous things in public to embarrass me," shared with Bored Panda.

"So when I converted our dining room into an office where my camera faced the dining room table, he saw a virtual opportunity to embarrass me during the pandemic."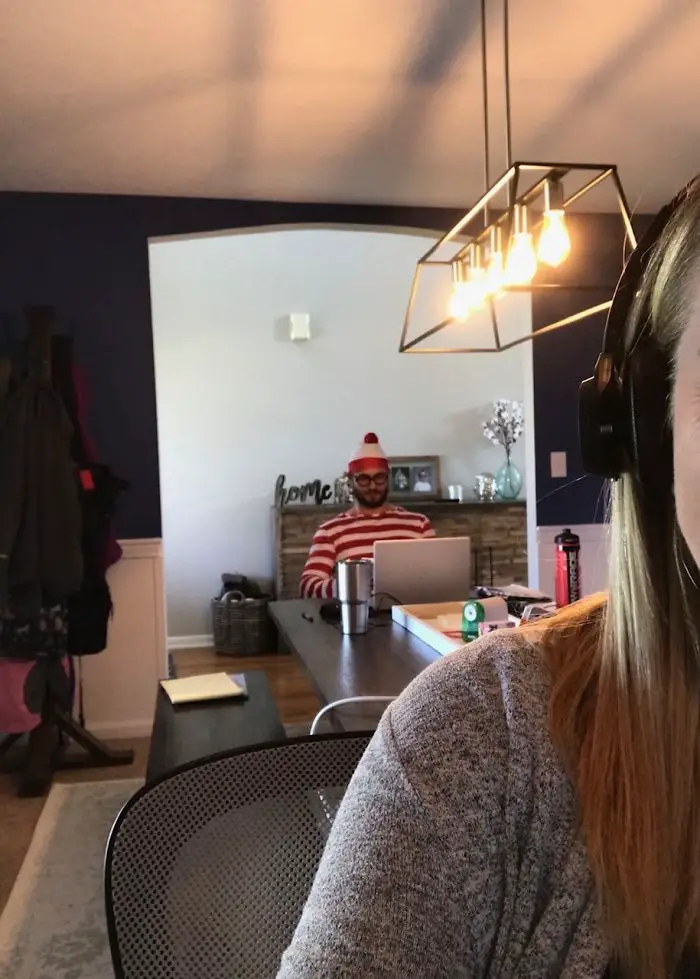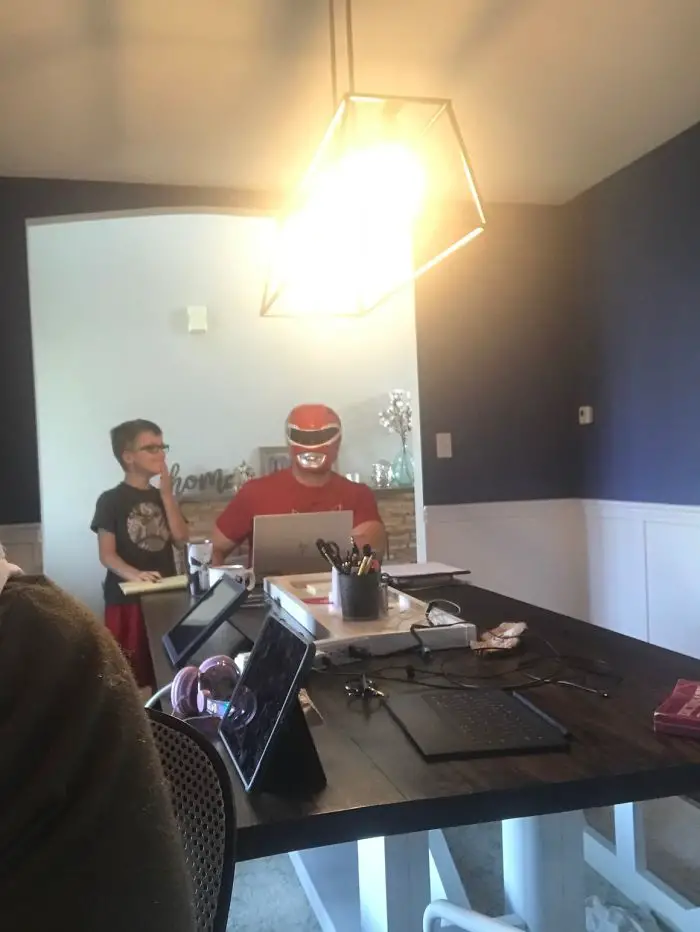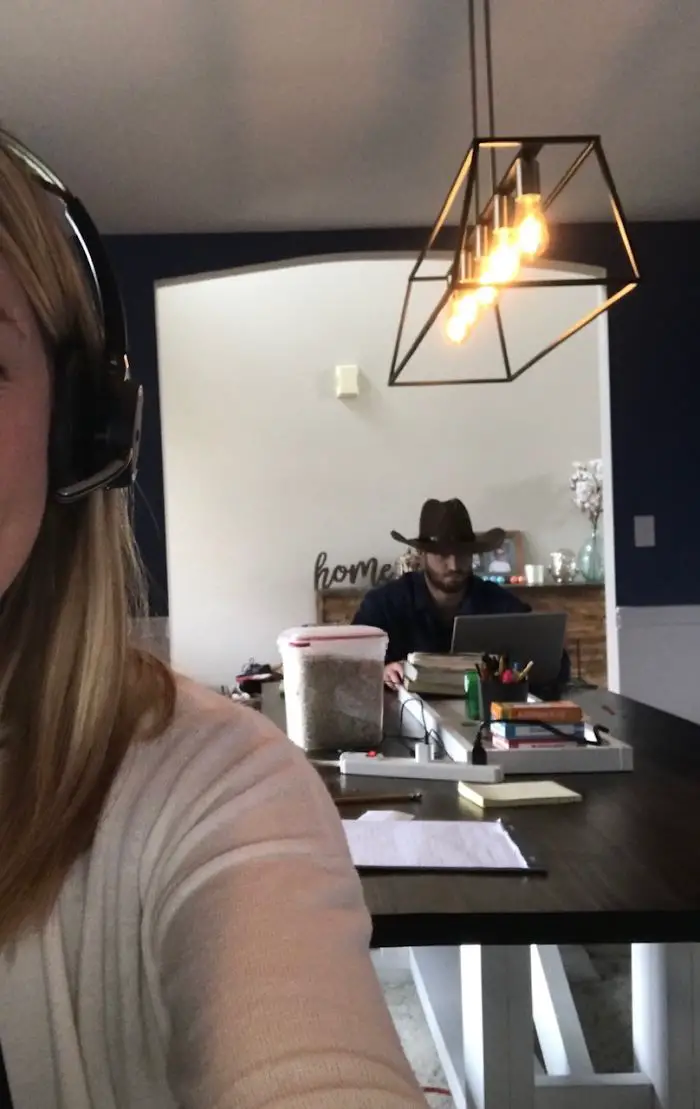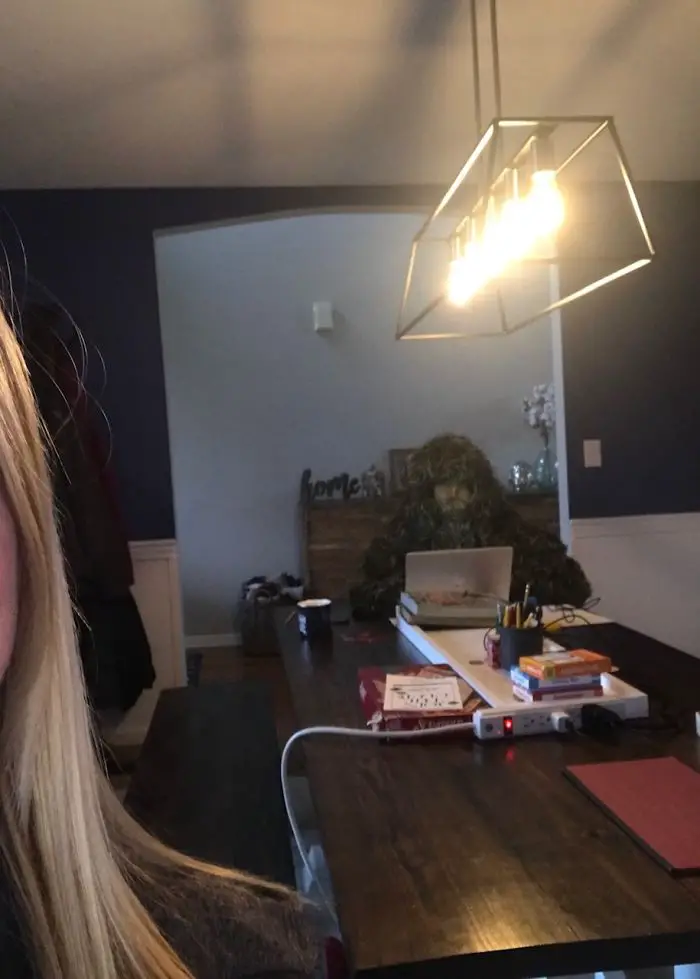 What are your thoughts on this couple's fun way of having a good time while in quarantine? Let us know by joining the conversation in the comments and please share this article if you've enjoyed it.