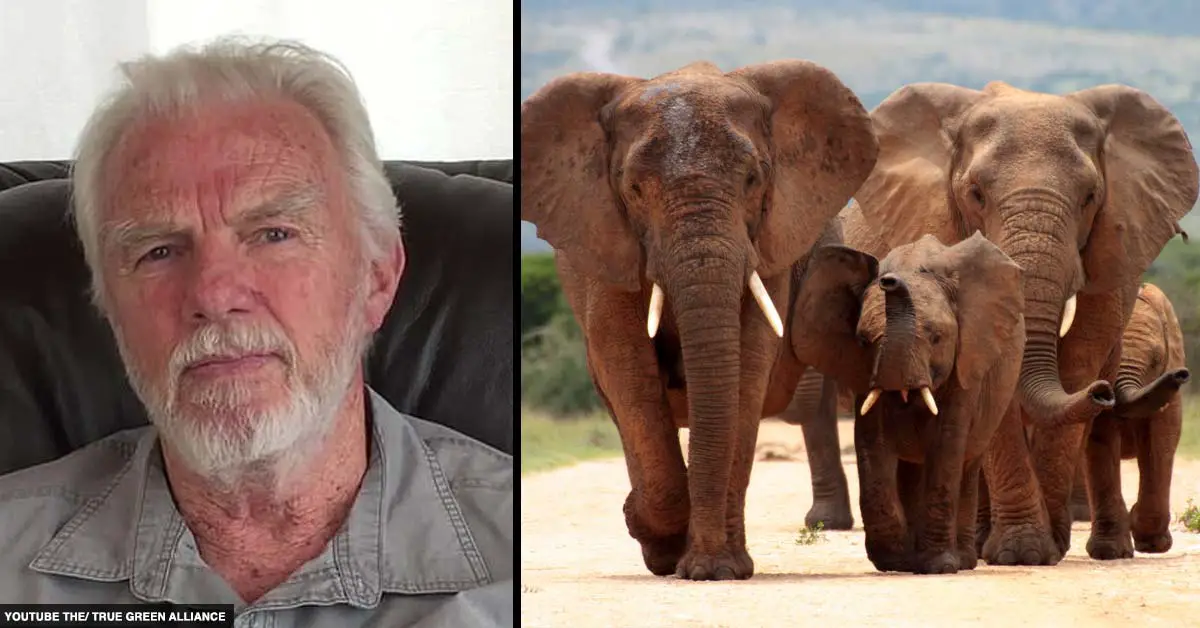 The Hunter Who Killed 5000 Elephants, 60 Lions and 50 Hippos 'Totally Unrepentant'
In a recent report that has gone viral, Zimbabwe's Ron Thomson has been alleged to have single-handedly shot down over five thousand elephants.
This information can also be crosschecked on his official website, where he brags about having also killed 800 buffalo, 50/60 lions (including six man-eaters), 30/40 leopards, about 50 hippos.

While environmentalists around the world slam him as the man who almost single-handedly brought the African elephant population to a serious decline, Mr Thomson makes it a point that "these animals were also hunted during the last 25 years of the colonial era – when Africa was truly wild and the animals could escape to the horizon and beyond."

In an interview with The Independent, he defended his actions as follows: "I'm totally unrepentant, a hundred – ten thousand – times over for any of the hunting I've done because that's not the problem."

In a YouTube video, he maintains that the African elephant isn't actually an endangered species and that every game reserve in South Africa carries more elephants that it can actually support. He currently heads an organization called the True Green Alliance, whose vision it is, I quote"

"To create a southern African (ultimately global) society that is properly informed about the principles and practices of wildlife management; that understands the wisdom of, and necessity for, the practice of sustainable utilization of living resources (both wild and domestic) for the benefit of mankind; that supports and embraces the animal welfare philosophy; and that rejects the animal rights doctrine."

According to Mr. Thomson, "the problem is we've got a bunch of so-called experts from the West telling us what to do. I'm a trained university ecologist – I must surely know something about this."

Daily Mail writes that Mr. Thomson, now 77 and father of two, worked in various national parks and game reserves across Africa for sixty years.

"I wish I could take you by the shoulders and shake you hard and say 'don't assume everything you've heard is correct'," he said. "The African elephant is nowhere near extinct. People who say this are animal-right-ist NGOs who ask for money and tell lies to get it. When you have a healthy population you must ensure they don't increase beyond the capacity of their habitat," he told The Independent.

Eduardo Gonçalves, founder of the Campaign to End Trophy Hunting, appears to be Ron Thomson's fiercest critics, arguing that natural animal populations rarely 'overstock' themselves.

"The African elephant population as a whole is in very serious decline," he told Daily Mail, adding that 'there are numerous instances of 'management culling' being used as a cover for trophy-hunting."

Mr. Gonçalves' report reads that since the 1980s, elephant numbers in southern Africa have declined from 1.3million to just over 400,000.

Earlier this year, he spoke against a proposal elephant hunting to be allowed in Botswana for the production of canned pet food.