How a graffiti artist who painted Facebook's walls is now worth $200M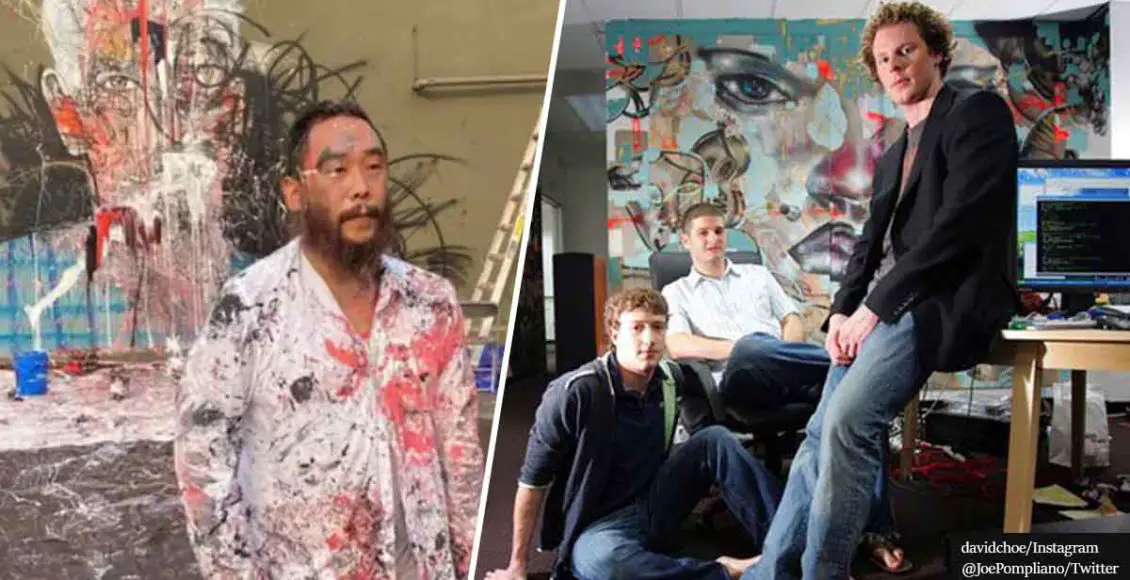 Meet David Choe – the graffiti artist who got the deal of his life and is now worth millions!
Back in the days when Facebook was nothing but a start-up tech company, they appointed David Choe to paint a set of murals for their Silicon Valley offices. The artist was hired for the job in 2005 by Sean Parker, founder of Napster and later president of the tech giant, Unilad reports.
With Facebook launching 17 years ago today, here's a good story:

In 2005, Facebook offered graffiti artist David Choe $60,000 to paint their Palo Alto office.

Rather than take cash, Choe accepted Facebook stock.

When Facebook went public in 2012, his equity was worth $200M. pic.twitter.com/9vqpIUx3hL

— Joe Pompliano (@JoePompliano) February 4, 2021
At the time, David agreed to do the work for a fee of $60,000. He had a chance to either take the money in cash or as stocks, as per CNBC.
Apparently, the graffiti artist made the right choice, and probably the best decision in his entire life.
In 2012, when Facebook went public, each share was worth $38.
From several thousand dollars, Choe's fortune had skyrocketed to about $200 million. 
In an interview with the New York Times, the brilliant artist confessed he actually made his first million dollars before ever hearing of Facebook. He managed to do so by combining his luck in gambling in Las Vegas and selling his genius artwork to Los Angeles collectors.
From chaos springs beauty, and more life. All episodes of #ChoeShowFX are now streaming on #FXonHulu. pic.twitter.com/s8ZBu6b0vL

— The Choe Show (@TheChoeShowFX) July 27, 2021
But back then, he feared his gambling addiction could have ended his life. He said he could only see his life ending up with "death, prison, or super rich."
You can follow Choe's journey on his FX series The Choe Show, where he takes his guests on an emotional journey through his art.