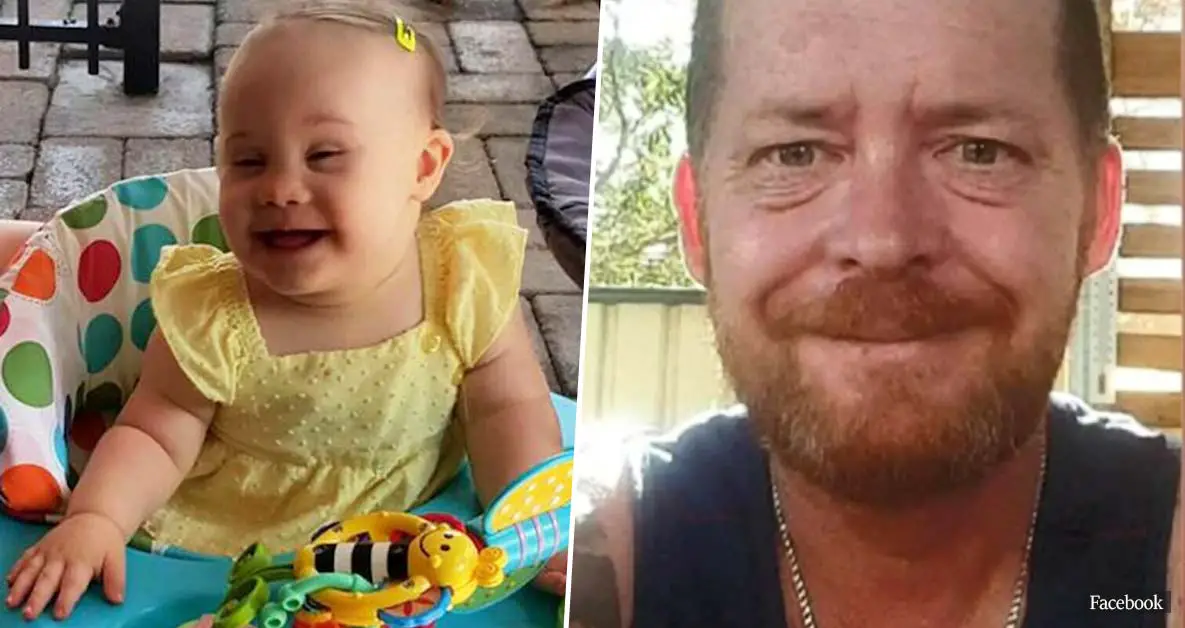 Helpless little girl, 4, was left to die in her cot as her face was 'eaten by rats'
A child was allegedly left to die by her father, as her face was eaten by rats while her body was decomposing in her cot for days, police say.
On Monday, the four-year-old girl's father, Mark James Dunn, 43, has been charged with his daughter's murder after police arrived at his home in Cannon Hill, Brisbane, Mail Online reveals.
The man allegedly told police about the toddler's death on Saturday morning, but he didn't seek any medical help. Besides, he didn't even call the emergency services. A call was made to Queensland Ambulance Service just after 9 am on Monday.
Police reveal devastating details about the death of the little girl, Willow Dunn: She was left to rot in her cot even after her father discovered her lifeless body.
Shockingly, she was later mauled by rats, as The Australian reports.
Currently, police are investigating whether Willow, who lived with Down syndrome and grew up without a mother, was starved to death and being denied medical treatment. They claim the helpless toddler had burns to her scalp and infected bone-deep sores on her hips.
The Department of Child Safety confirmed they had had contact with Dunn's family concerning the toddler's Down syndrome.
Willow's body was allegedly found in a back bedroom inside the rented home, where she lived with her father, stepmother, and stepsister. The girl's stepmother and stepsister aren't facing charges.
Tragically, Willow's real mother passed away after complications from childbirth.
According to police, the child was left with no access to food and was badly malnourished.
Her father was charged with 'reckless indifference to human life', a new definition of murder in Queensland aimed at child-murderers.
After Mark James Dunn didn't appear in Brisbane Magistrates Court on Tuesday, the case adjourned until July 20. Dunn allegedly told police he found his daughter dead and later saw signs she had been attacked by rats, but no one raised the alarm for two days.
Darryl Steff, the CEO of Down Syndrome Queensland, whose charity previously had contact with the family, told 7News:
"We are very saddened about death of Willow. It is unacceptable for a child to die … regardless of disability."
In a statement, Child Safety Minister Di Farmer said:
"The death of any child is a tragedy. I know the death of this little girl has had a profound impact on our community and my deepest sympathies go to those who knew and loved this child."
On Monday morning, following the grim discovery, the family was led from the home to speak with investigators.
Shortly after, senior detectives, two ambulances, and a fleet of police cars descended on the house and established a crime scenery.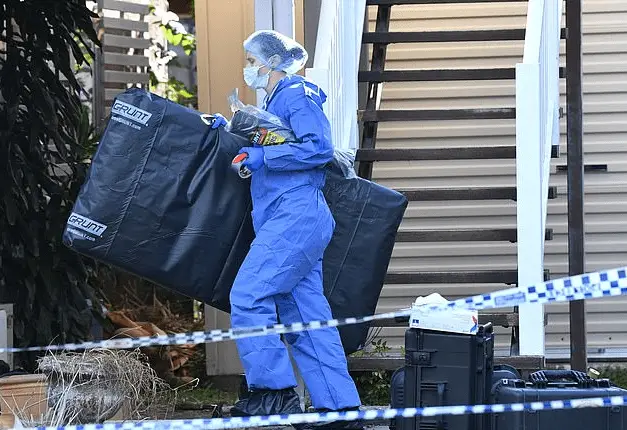 The next day investigators had returned to take forensic swabs and further examine the family home. They found the chilling scene of an abandoned stroller left in the front of the property with a small toy attached to its handle. A teddy bear was also seen attached to a front window of the house.
Kathy Cowell, one of the residents who came to lay flowers outside the house in Willow's honor, shared:
"It's just a sad way for a little girl to go. I've got grandchildren, it's just very, very sad. No four-year-old deserves to pass like that."
Neighbors share the family was quiet and they have never caused any disturbance in the area before.
Additionally, Cannon Hill Anglican College, the nearby school, assured parents there was no threat to other children. In an email, they said:
"Should you hear of this incident through the media, please be assured there is no reason to be fearful of any threat to the school. Your children are safe and are being kept totally unaware of the police presence outside the college."
The exact cause of the child's death is still unclear. Detectives are investigating whether she starved to death or her passing was caused by something else.