Helicopters shower rose petals upon healthcare workers as the Indian military pays tribute to the 'coronavirus warriors'
In India, the military honored the healthcare workers fighting coronavirus, as helicopters showered them with rose petals and jets roared the skies.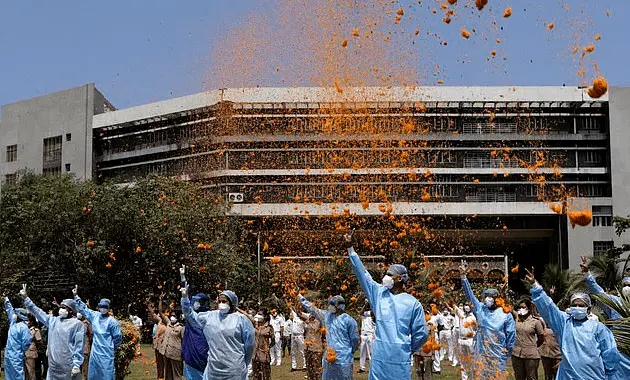 On May 3rd, helicopters showered the masked medics with rose petals in a beautiful ceremony. This was only one of the several gestures the government did while paying tribute to the admirable medical staff, as Mail Online reports. Furthermore, an army band performed patriotic Indian songs. One of them was the popular tune 'Jay Ho'(May victory prevail), composed for the well-known 2008 movie 'Slumdog Millionaire'.
The military praised the so-called 'corona warriors' in several states across the country.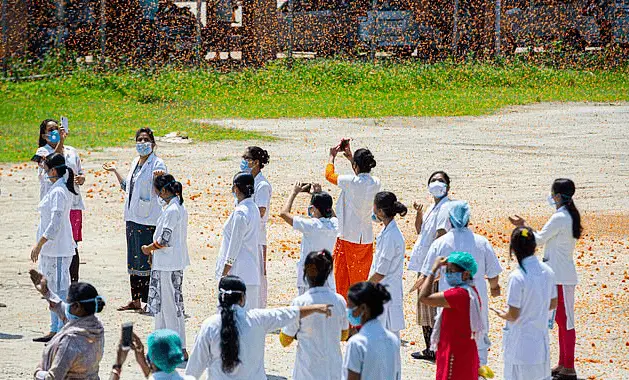 India's Defence Minister, Rajnath Singh, acknowledged the healthcare workers' tremendous efforts to save the lives of coronavirus patients. On Sunday, May 3rd, the minister tweeted:
"These frontline warriors are doing commendable work in strengthening India's fight against COVID-19."
In a follow-up post, the Defence Minister of India thanked the Air Forces for honoring the healthcare workers.
I thank the Armed Forces for their special initiatives like fly pasts, showering flower petals and several other performances to express gratitude towards medical professionals, police and other frontline warriors.

The entire nation stands united in these challenging times.

— Rajnath Singh (@rajnathsingh) May 3, 2020
The aircraft formations were the third grand gesture showing gratitude to doctors and other frontline workers. Previously, Indians took part in nationwide clapping and lamp lighting efforts led by Prime Minister Narendra Modi.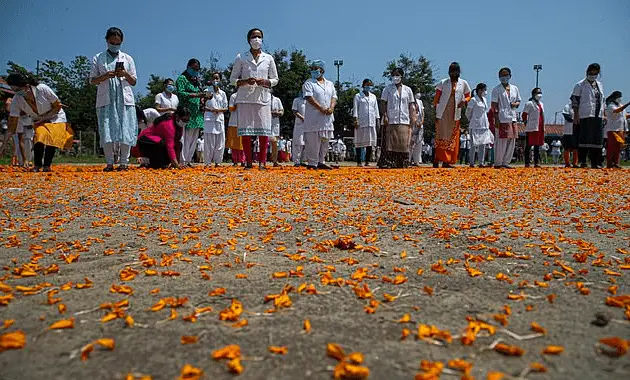 According to COVID19 India, by May 4th, there are 43,349 confirmed coronavirus cases in the country with a death toll of 1,398. The second most populated country in the world has been under lockdown since March 24th. On Friday, May 1st, the mandatory social distancing measures in India were extended for another two weeks.