Grieving mother builds stairs to child's grave so she can comfort her during storms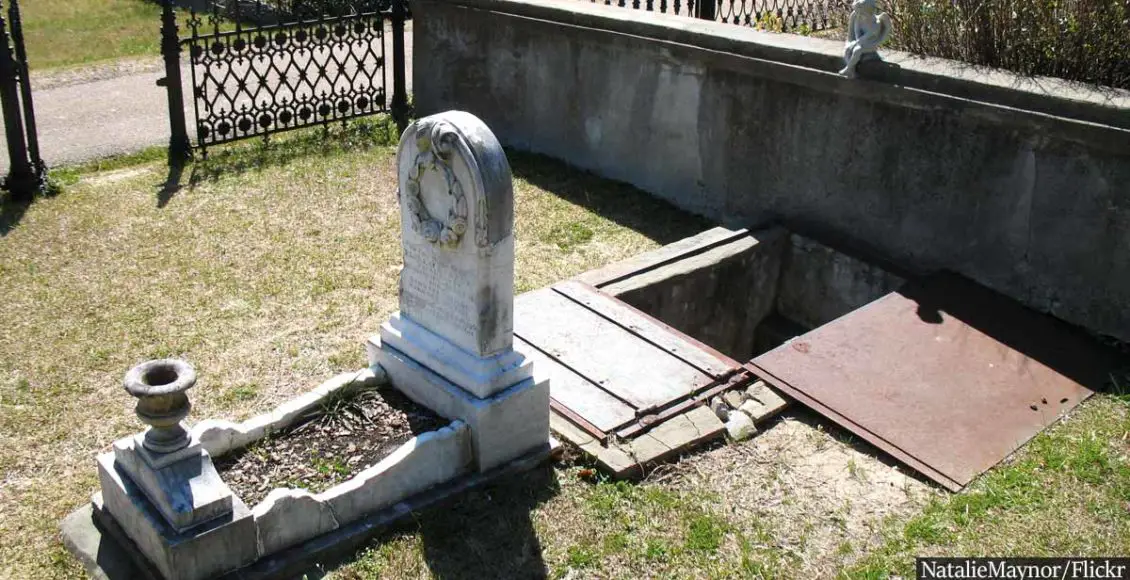 A grief-stricken mother has built stairs that lead to her daughter's grave so she can comfort her during storms. 
A grave in the Natchez City Cemetery in Mississippi has trap doors behind the tombstone that lead to a secret staircase. The grave is of a 10-year-old girl who passed away from yellow fever around a century and a half ago, Newsner reveals.
Florence Irene Ford, an unfortunate child, died on October 30, 1871, at the young age of 10. The story of her Natchez City grave still touches the hearts of many, after all these years.
When she was little, Florence was terrified of storms and would always rush to her mother to find comfort. Sadly, her time on Earth was too short for the girl to overcome her fear of storms. Her sudden death left her grieving mother completely devastated.
In a desperate attempt to keep the connection with her daughter alive, Florence's mother made an unusual request. She decided that her beloved child deserves much more than an ordinary tombstone, so she built a special staircase behind the tombstone. The space was designed to be deep enough for one to be at the same level as the buried coffin.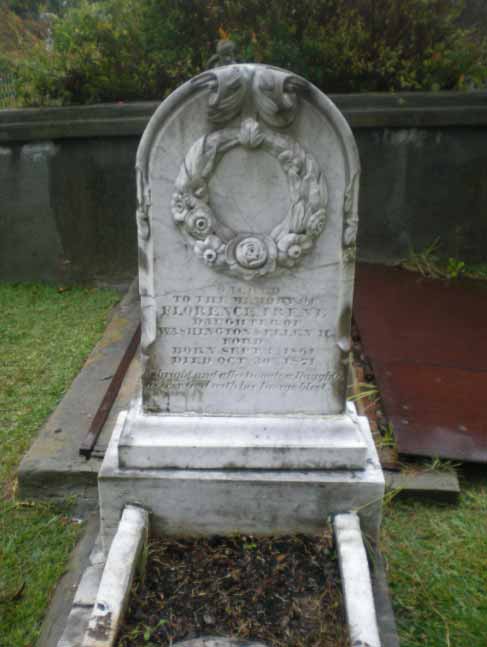 Whenever there was a heavy storm, the despairing mother would go to the shelter beside her daughter's grave and soothe her. 
The inconsolable mother ordered her child's casket to have a custom-made glass window so that the girl's head could be visible from the outside. To have her own shelter during the storms, the mother had metal doors installed upon the staircase. This way, whenever there was a storm, she could go down the special stairs and comfort her deceased girl while looking at her lifeless remains through the glass.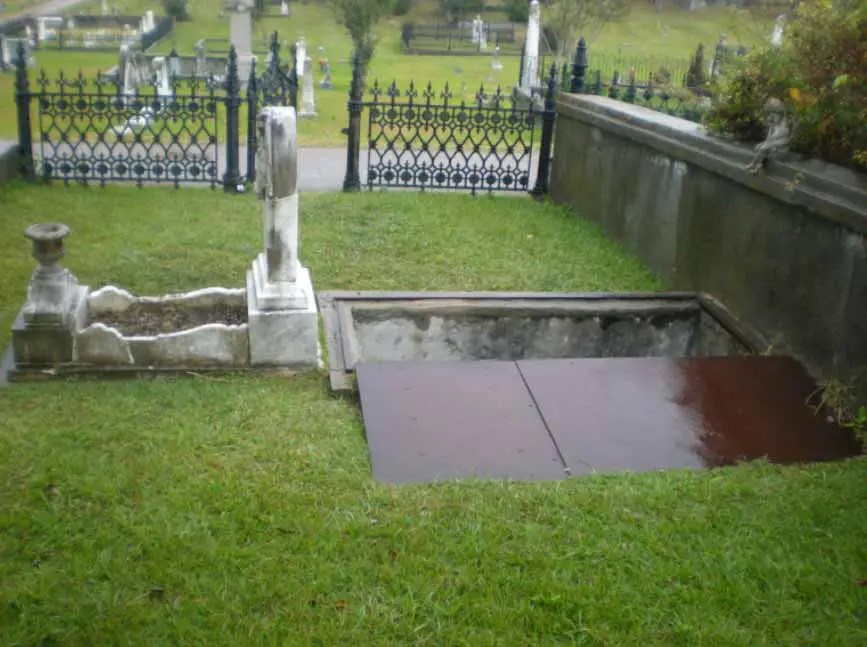 According to The City of Natchez's website, in the mid-1950s, a concrete wall was constructed at the bottom of the stairway covering the glass window of Florence's coffin to prevent vandalism.
Another striking sight at the same cemetery often has visitors stunned – The Turning Angel.
In March 1908, there was a massive explosion at the Natchez Drug Company. The angelic monument can be spotted watching over five graves that belong to people who lost their lives on that ill-fated day. One of the victims was a 12-years-old child.
It was the owner of the company who requested the installment of The Turning Angel statue to watch over his beloved diseased employees. The monument was named 'The Turning Angel' as the legend claims that when cars drive down the Cemetary Road, the angel turns when their headlight shines upon the statue as drivers pass by.
With Halloween just around the corner, these stories would be surely interesting to tell on All Hallows' Eve.