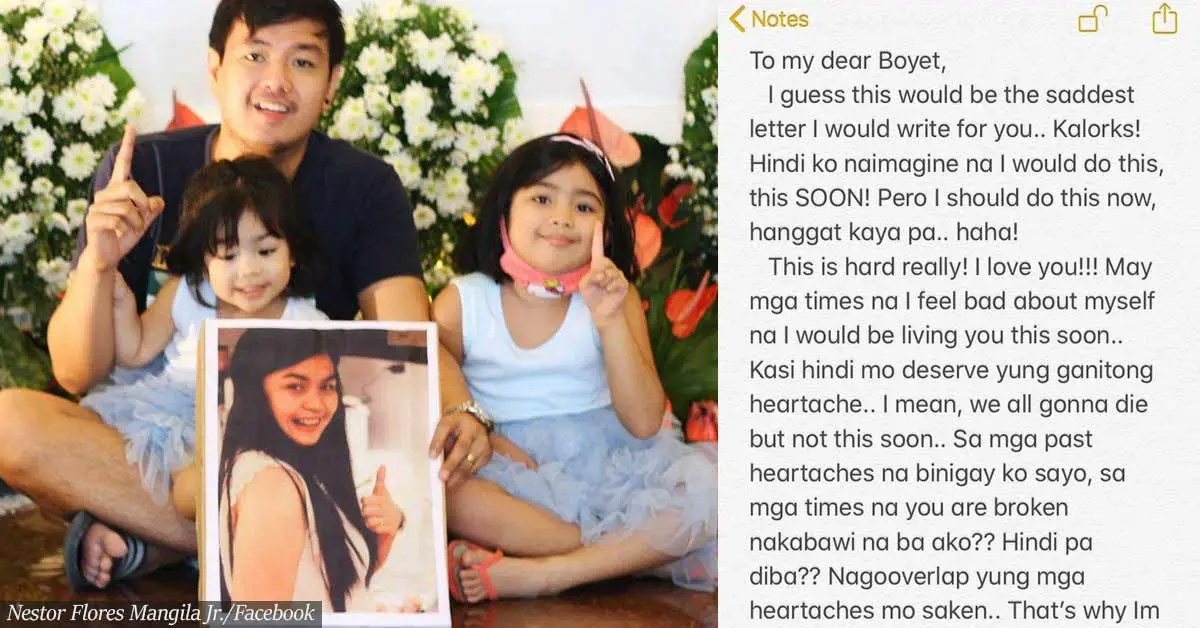 Grieving Husband Finds Farewell Note From Deceased Wife
Trying to go back to normalcy after going through the loss of a loved one is always a struggle.
The pain and longing cannot simply go away and often, people just need to cry their eyes out for the pain to ease down. 
And one grieving husband named Nestor saw himself shedding tears yet again after he found that his wife had left a farewell note for him before she died. 
The touching note, which he was able to unlock after a few months, started with his wife, Gladys Mae, writing this is likely the saddest letter she will ever write for her partner in life.
She then went on to say that sometimes she feels bad for having to leave her family behind so early.
Gladys continued the letter adding that even though she may have questioned God's plan for her own journey, she never doubted her husband's will to survive the pain she caused him.
The letter continues with Gladys reminding Nestor to try to live a calmer life because she wants him and her children to be happy even if she is no longer around. 
She went on to say that she is afraid for herself because in the afterlife she might forget about her husband and being a mother.
However, she still reminds them how much she loves her family and that they should never forget that she will always be with them in the good as well as in the bad times in their life.
Gladys even encouraged Nestor to find another wife when he is ready because he will need someone by his side, especially since he will otherwise have to raise the children on his own. 
Gladys concluded the letter with a "Married Life", one of the main songs from their favorite movie, "Up", which says "Thanks for the adventure, now go have one."
What are your thoughts on this touching story? Let us know by joining the conversation in the comments and please share this article if you've found it of value.