Grateful Pup Cannot Stop Cuddling The Woman Who Rescued Him
Just like people, pets have feelings too. Many people try to deny that fact, but it is true. Animals know what love is and they can feel when someone loves and cares for them. Hence, they love them back.
And this is exactly the case with a Pitbull named Russ, who got adopted from a shelter.
Kayla Filoon was a student at Temple University who was working part-time as a volunteer for a local animal shelter when she met Russ for the first time. 
The poor baby was struggling with a number of health conditions.
He had kennel cough, an eye infection, irritated and itchy skin, and a bleeding tail on top of everything.
But despite his health issues Kayla wanted to care for Russ.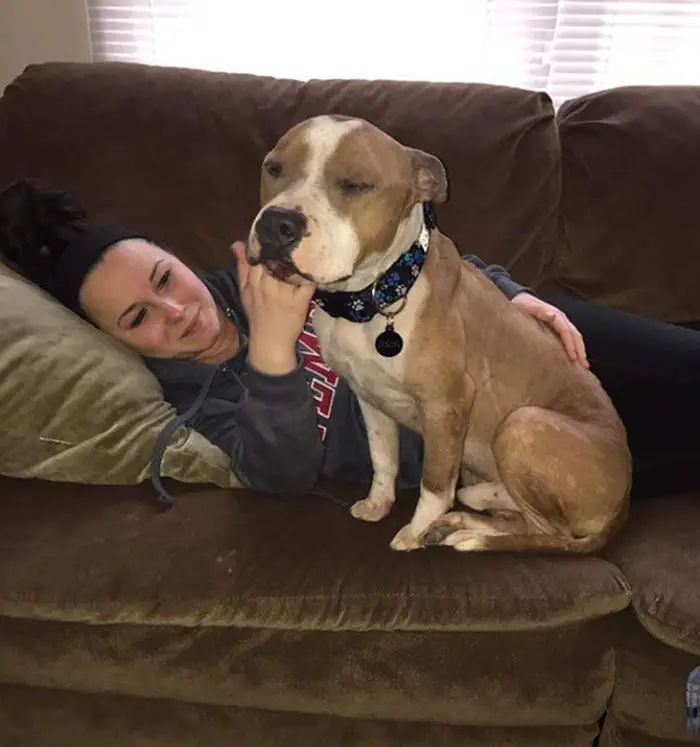 Furthermore, those were some of the reasons why she felt she just had to do something to help. 
She saw how afraid and quiet he was, and she came to the realization that he was destined to become family. 
In the following week, Kayla visited the pup again and even took him along for a drive.
And ever since that day, they formed an indestructible bond. She rescued the sweet baby, and now he just can't get enough cuddles from her. 
You can follow Russ' journey by clicking HERE.
What are your thoughts on this wonderful story? Let us know by joining the conversation in the comments and please share this article if you've enjoyed the read.