Grandfather pleads guilty to dropping granddaughter to her death off Puerto Rico cruise ship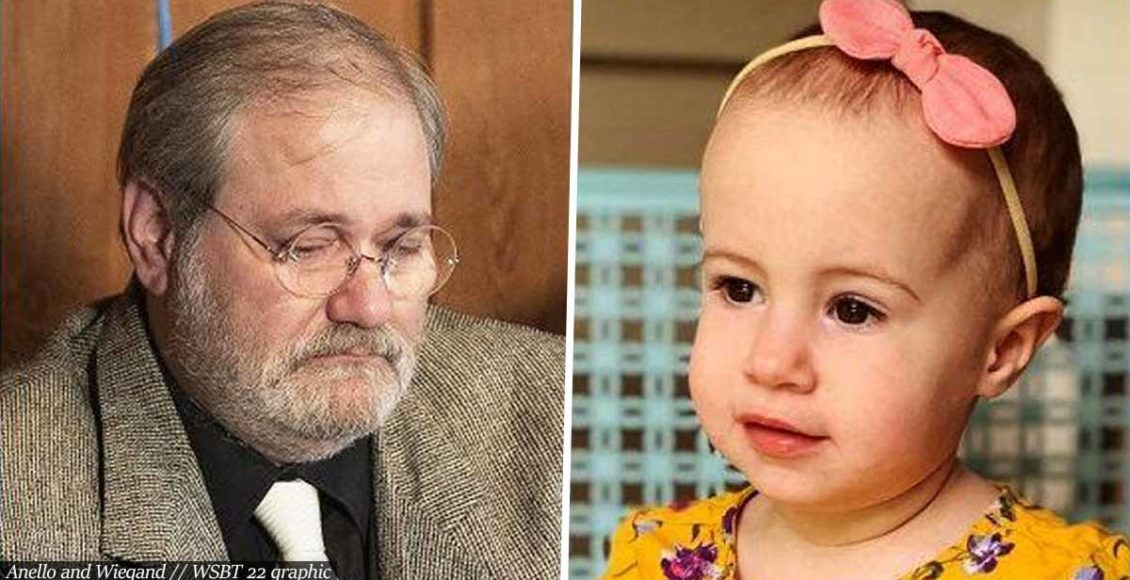 Cruise line Royal Caribbean blames 'reckless' grandfather for the death of a small child.
According to the company, the surveillance video proves 51-year-old Salvatore Anello from Indiana is responsible for the open window fall of 18-month-old Chloe Wiegand.
According to reports, Anello, who was holding his grandchild when she fell to her death from the 11th floor of a Royal Caribbean cruise ship docked in Puerto Rico in July of 2019, pleaded guilty to negligent homicide.
Earlier this year the grandfather said that he would plead guilty to end what he referred to as "this nightmare" for his family. 
Little Chloe slipped from his hands and fell about 150 feet from a window in the Royal Caribbean's 'Freedom of the Seas' ship during last year's summer season.
Grandfather #SalvatoreAnello pleads guilty to negligent homicide in tragic death of his 18 month old grandchild. According to his attorney, he made no admissions during his plea and will serve no jail time. @minyvonneb @NBCNews https://t.co/sA3cqzZZAO

— Julie Rendelman (@julie_rendelman) October 15, 2020
According to Puerto Rico prosecutor Laura Hernández, the grandfather would be given a sentence on December 10. 
"We have found justice for Chloe," she said.
18-month Chloe Wiegand slipped from Salvatore Anello's grasp and fell about 150 feet from an open cruise ship window to her death last year https://t.co/B5kM9650zy

— CBS Austin (@cbsaustin) October 16, 2020
Anello is set to serve probation in Indiana. 
He has said that he was not aware that the children's play area window was open and that he lifted the child up to it so she could knock on the glass because she loved doing it at her brother's hockey matches.
"I wasn't drinking and I wasn't dangling her out of a window," he previously said.
He added that he is colorblind and might not have understood the tinted window was not closed.
Chloe's parents sued the cruise company in 2019 and accused them of negligence. 
To counter this, Royal Caribbean said that CCTV footage shows the grandfather leaning out the window for around 8 seconds before lifting the girl by and out of the window for 34 seconds before losing his grip on her. Chloe's family said it would not have been possible for Anello to lean out in this way.
The investigation is ongoing.
For CBS's report on the story please see the video below. 
What are your thoughts on this heartbreaking story? Let us know by joining the conversation in the comments and please share this article if you've found it of value.