A Little Girl Finds a 1500-Year-Old Sword In Lake Vidöstern In Sweden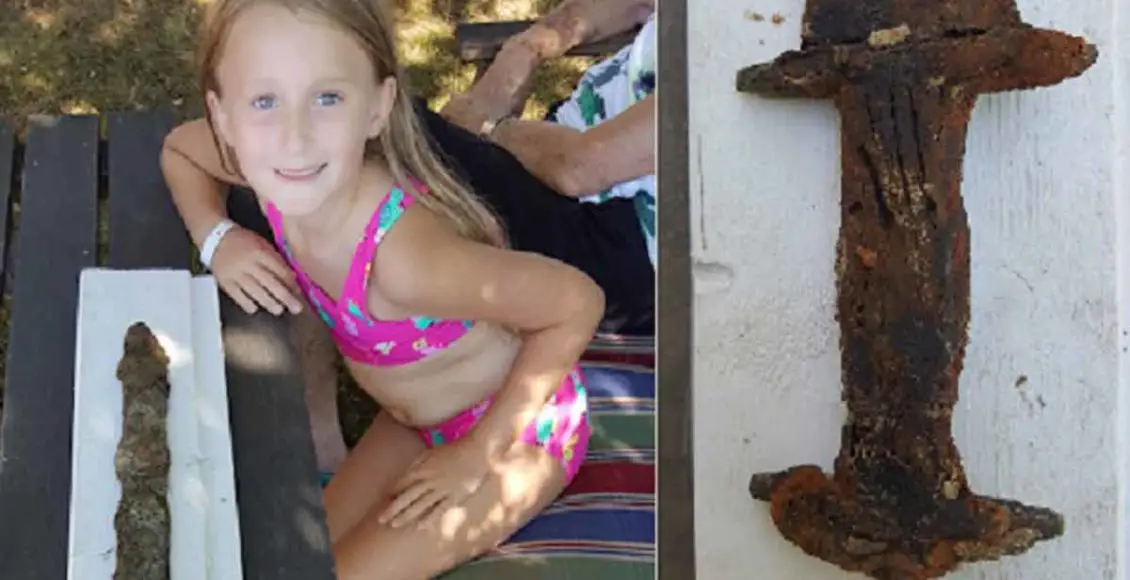 Eight-year-old Saga and her sword. Photo: Andrew Vanecek | Source thelocal.se
No, this is not a spoiler for new medieval TV-series! It turns out that recently an eight-year-old girl named Saga Nevecek& found a sword which dates as back as the pre-Viking era! Saga made her exceptional discovery during a stay at the family's holiday home while swimming in Vidostern lake in Jonkoping County.
Although the sword was found in July it wasn't until Fall that the news was officially announced.
This had to be the case to prevent too many people coming to Vidöstern.
Finding this ancient artifact on the bottom of the like was possible because at that time due to drought the level of the water was too low.
Here is what Saga said to the Värnamo Nyheter newspaper about uncovering the relic: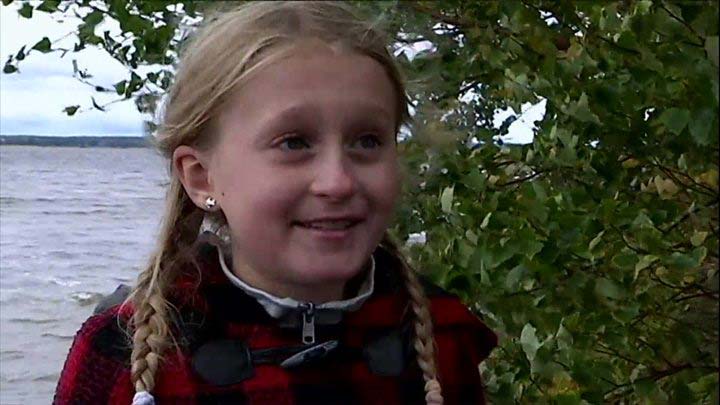 "I felt something with my hand and at first I thought it was a stick. Then it had a handle that looked like it was a sword, and then I lifted it up and shouted: 'Daddy, I found a sword!'"
"It's not every day that you step on a sword in the lake!" said Mikael Nordstrom an archeologist from the local Jönköping county museum.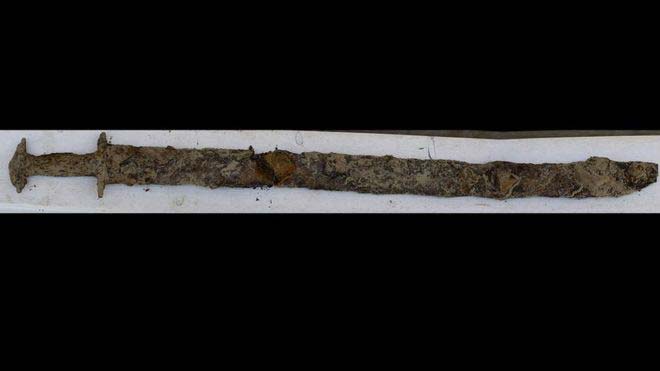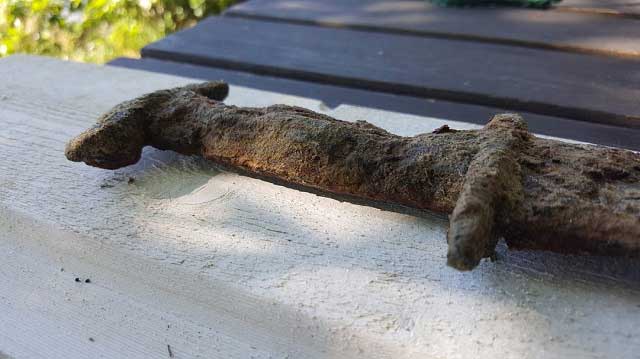 At first, the weapon was thought to be 1,000 years old, but after that, the experts from the museum estimated it could actually be about 1,500. That means the relic is from the 5th or 6th century AD, before the Viking era and interestingly it was found in what was left of its case made of wood and leather.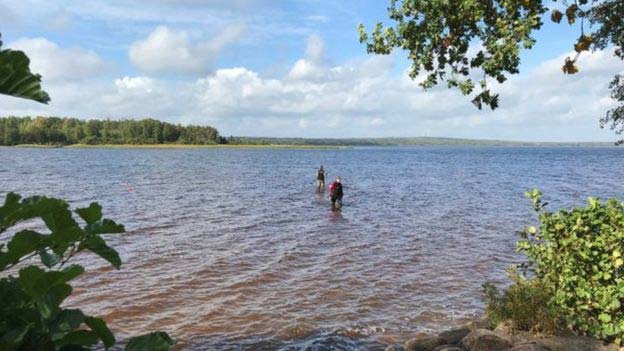 The Swedish-American family came to live in Sweden from Minnesota a year ago. Saga's father said that on the day the finding was made he had actually been very anxious to watch a match of the football World Cup final that's why he could barely stand waiting for his daughter to come out of the lake. Yet Saga wouldn't get out of the water until suddenly she showed up with a relic which seemed ancient. On the next day, they called an archeologist to identify the discovery.
Here is what Annie Rosén, from the local museum, explained:
"I was on holiday, but when I saw the pictures I went straight away. You cannot imagine such a sword – so well preserved."
Searches conducted in the lake after the uncovering of the sword by people who work at the museum along with local council workers resulted in finding only a brooch from approximately that time and a coin from the 18th century.
Nordström specified that the experts weren't aware of the reason why the sword was found at this place exactly since they didn't think the place had been wealthy noblemen's graveyard. There are theories the site could have been a place sacrifices were brought but they are yet to be proved.
Here is what Saga said to Moya Sarner for the Guardian :
"People on the internet are saying I am the queen of Sweden, because in the legend of King Arthur, he was given a sword by a lady in a lake, and that meant he would become king. I am not a lady – I'm only eight – but it's true I found a sword in the lake. I wouldn't mind being queen for a day, but when I grow up I want to be a vet. Or an actor in Paris"
As far as the sword is concerned, Nordström informed that it would not be publically exhibited for around a year as there are conservationists who are working on it.