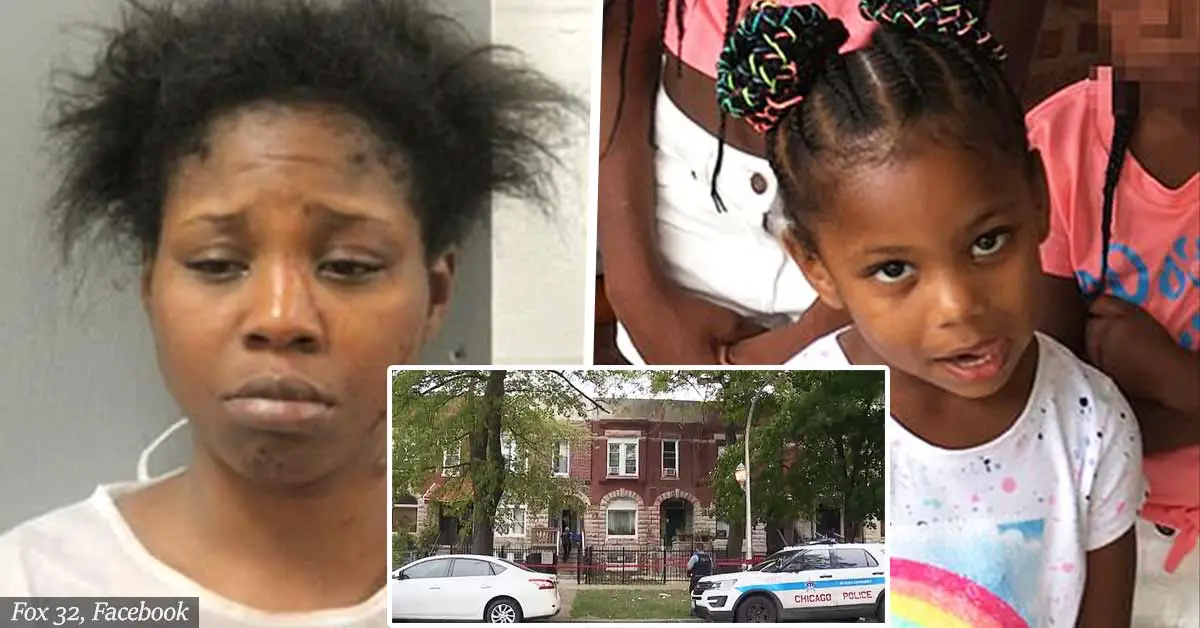 Girl, 5, Stabbed To Death By Her Own Mother In Chicago
A mother from Chicago was charged with first-degree murder for stabbing her 5-year-old daughter to death. 
On Monday she was ordered to be held without bond after authorities revealed shocking details provided by the girl's older sister who witnessed the horror scene.
Prosecutors presented details of Serenity Arrington's final moments of life before 27-year-old Simone Austin opened her throat with a knife and stabbed her multiple times.
Supt. Brown: "We've had previous calls there for domestic violence where the mother was the victim of domestic violence and other people in the family called."

CPD had interacted with Simone Austin, 27, charged with first-degree murder in the stabbing death of her 5yo daughter. pic.twitter.com/RmektkzUB1

— Megan Hickey (@MeganHickeyTV) September 28, 2020
According to authorities, the child's 8-year-old sibling told investigators that she was in a bedroom in their East Garfield Park apartment when their mother told her to exit the room.
After she left, the girl looked through the keyhole and saw her own mother pull a knife out from under the pillow and start slashing away at her little sister. Serenity then told her mother she was sorry and begged her to stop, the proffer says.
During a press conference, Chicago Police Superintendent David Brown said the mother had refused to talk to officers so the reason for why she killed her daughter remained unclear.
In the proffer, the older sister might have revealed the reason; she told investigators that her mother had been walking around the place with a knife in hand after Serenity spilled eggs on the porch.
Simone Austin, as a 27-year-old mother, was denied bond Monday after charged with stabbing her 5-year-old daughter to death in East Garfield Park over the weekend.​ https://t.co/G45Tuc77rq

— ABC 7 Chicago (@ABC7Chicago) September 28, 2020
After the stabbing, according to Superintendant Brown, the mother took her out on the street, placed her on the ground, and laid down next to her until emergency services arrived at the scene. 
The little girl was brought to Stroger Hospital, where she passed away shortly after. 
According to the Cook County State's Attorney's office, the mother was represented at the hearing by a public defender's office lawyer.
For CBS Chicago's report on the story, please see the video below.
What are your thoughts on this horrific story? Let us know by joining the conversation in the comments and please share if you've found this article informative.