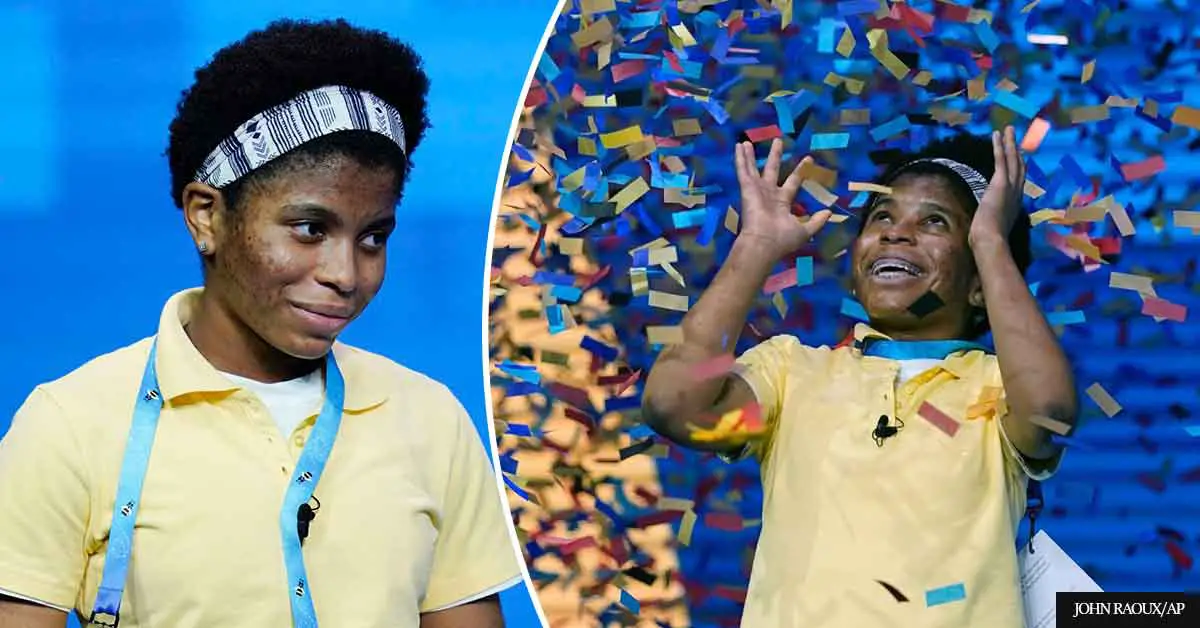 This 14-year-old girl is now aiming for Harvard after becoming the first African-American contestant to win Scripps National Spelling Bee. 
Zaila Avant-Garde, 14, has settled her place in history by becoming the first African-American to win the National Spelling Bee competition. The young girl from New Orleans has stunned everyone by nailing the 2021 edition of the contest, competing with 208 other candidates to win the prize.
Multiple Guinness World Records. A tv spot with NBA star @StephenCurry30. A Bee finalist. What would be highlights for most will likely just be footnotes in the life of #Speller133 Zaila Avant-garde. This @WNBA and @NASA scientist hopeful has big plans. #SpellingBee #TheBeeIsBack pic.twitter.com/6Pr40nhdKY

— Scripps National Spelling Bee (@ScrippsBee) July 9, 2021
The word that got Zalia the award was murraya – a type of tree. But instead of having her eyes on the prize, the girl associated the word with the famous comedian Bill Murray.
Winning the competition was "like a dream come true" for the promising youngster. 
In an interview with CNN, Zalia shared:
"It felt really good to win because I have been working on it for like two years. So to actually win the whole thing was like a dream come true. I felt like in the moment I snapped out of a surreal dream."
13-year-old Zaila Avant-garde of Louisiana is your 93rd Scripps National #SpellingBee champion ‼️

The first African-American winner of the competition 👏 pic.twitter.com/y2Y5dAGcVN

— ESPN (@espn) July 9, 2021
The 14-year-old recalls that the hardest word to spell was Nepeta, despite going through words like querimonious and solidungulate.
"It would have been really bad if I had gotten knocked out then, because I would have been kicking myself, because I knew everything about the word except exactly how to spell it."
For her admirable accomplishment, Zalia will receive a $50,000 cash prize.
Winning the National Spelling Bee competition is not the first time the young girl has proven her remarkable potential. She is also the holder of three Guinness World Records, including one for most bounce juggles in one minute with three basketballs.
Zaila is a spelling bee competitor, avid chapter book reader, basketball player, and now a Guinness World Records title holder. Oh… and she's 13! Check out this inspiring young woman for #WomensHistoryMonth https://t.co/kHh3CPBHOw pic.twitter.com/nKvJRCkc3q

— Guinness World Records (@GWR) March 21, 2020
The inspiring young lady hopes that one day she would play basketball at Harvard before starting a career at NASA or as an NBA coach. She is also interested in neuroscience and gene editing.
After marking her place in history, Zalia is now on the lookout for new challenges.
"I'll find something else to do. Trust me."