Who's a good boy?
A loving Great Pyrenees helps his chihuahua buddy cross a lake and saves him from drowning.
Two adorable dogs showed the world what true friendship is about.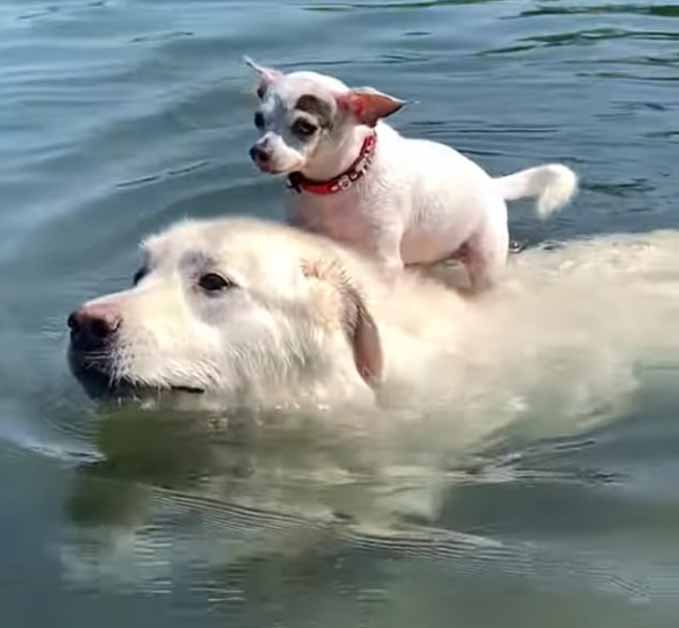 Tim, the tiny chihuahua, still hasn't learned how to swim. Thankfully, his best four-legged friend Ben, the Great Pyrenees, is always there to help Tim out.
In a touching lake situation in McHenry, Illinois, Ben let the pocket-size puppy hitch a ride on his back. This way, the loving Pyrenees helped his friend cross the water. What is more, by paddling his way across the lake, Ben also saved little Tim from drowning, as he cannot swim.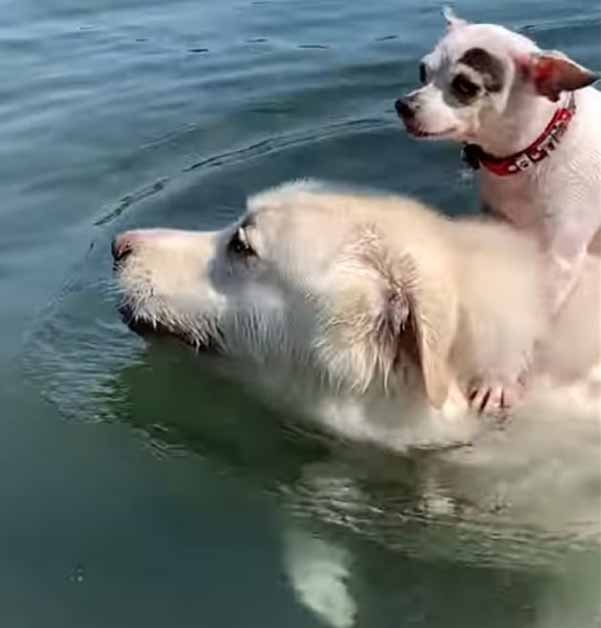 When Ben reached the shore, he needed to shake himself dry. Luckily, Tim managed to keep his balance and avoided falling into the water.
The heart-melting duo are now famous Instagram stars. Ben and Tim have a special place in the hearts of more than 46,000 social media users. Their account's description jokingly says:
"When tiny Tim arrived from Texas as a foster dog he adopted 125 lb gentle Ben as his personal couch, step stool and friend."
Are you a dog lover? Do you find Ben and Tim an adorable pair? Let us know in the comment section!