French schoolgirl, 13, admits to making up the accusations that got her teacher beheaded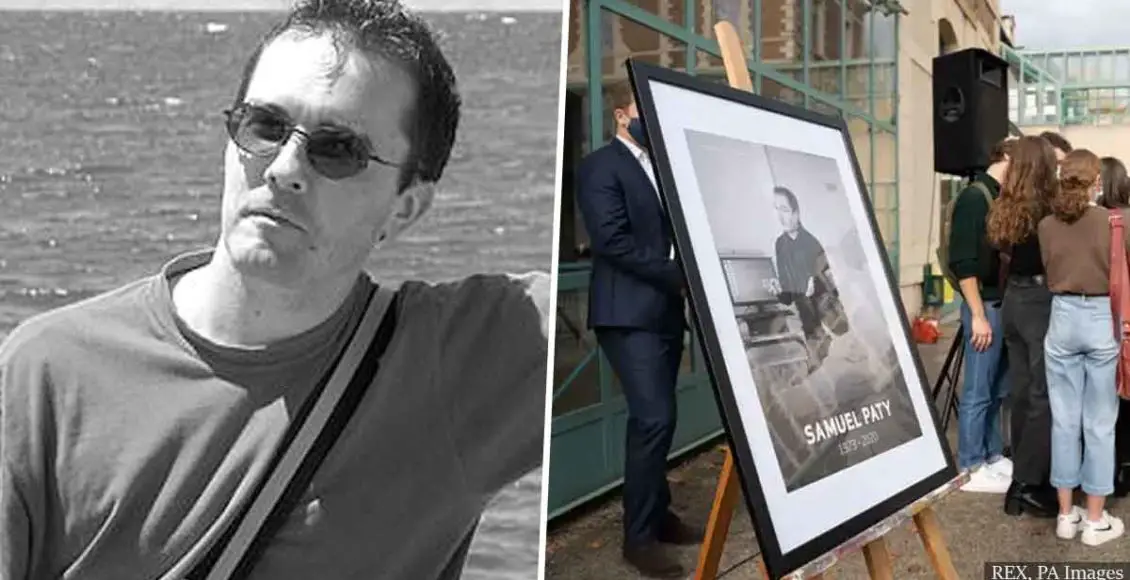 The French schoolgirl who got her teacher murdered after horrid accusations admits she made up the story.
Last year French teacher Samuel Paty was beheaded after allegedly showing inappropriate pictures of the Prophet Muhammad to his class.
It is now revealed that the schoolgirl who accused Paty was lying to please her father.
She was charged with slander, while her dad was arrested for "complicity in a terrorist killing."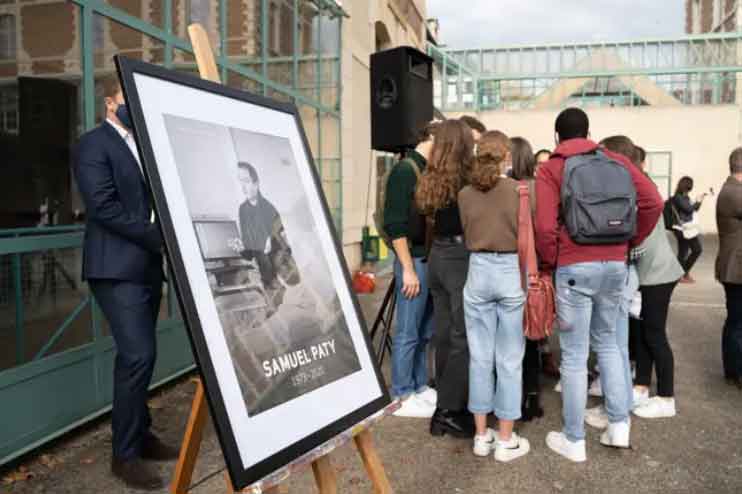 Samuel Paty, a History and Geography teacher at school in Conflans-Sainte-Honorine, Paris, was beheaded after showing pictures of the Prophet Muhammad to his class. The appalling incident happened in October last year.
As per UNILAD, Paty was murdered after a 13-year-old student told her father that her teacher asked her Muslim classmates to leave the room before he showed the rest of the students "photograph of the Prophet [Muhammad] naked."
The concerned father then filed a legal complaint, sparking a wave of unrest against the teacher. He also used social media to post a video where he explains all of the allegations against Paty, resulting in global outrage from Muslim communities. Not long after, the teacher started receiving death threats, eventually leading to his murder.
Samuel Paty was beheaded by Abdullakh Anzorov, an 18-year-old boy, only ten days after his student accused him of disrespecting the Muslim culture. The terrorist tracked the teacher down and beheaded him in the street. Shortly after the assassination, Anzorov was shot dead by anti-terrorist police.
Now, several months after Paty's death, the 13-year-old confessed she "lied" to please her father. 
On Monday, March 8, Mbeko Tabula, the student's attorney, revealed that she did not even attend the class she was telling the story about. The lawyer claimed that the teenage girl was off sick on that day, confirming that her story was a lie.
French schoolgirl admitted she made up accusations about her history teacher that ultimately led to his murder.

Teacher Samuel Paty was beheaded last year after showing images of the Prophet Muhammad to his class during a lesson on free speech.https://t.co/yNPHbf8KDx

— Adam Milstein (@AdamMilstein) March 10, 2021
As AFP reports, Tabula said:
"She lied because she felt trapped in a spiral because her classmates had asked her to be a spokesperson."
It was also revealed that the same student was suspended from school for not attending classes at the time. However, she told her father that it was because she had expressed resentment towards the teacher for showing the disrespectful pictures.
After the investigation, the schoolgirl was charged with slander.
Additionally, her father was arrested for "complicity in a terrorist killing." Prosecutors stated that his online campaign against Paty was directly linked to his murder.
According to the girl's lawyer, she should be saved from accusations. Tabula claims that her father is the one to blame for "excessive and disproportionate behavior."
On the contrary, attorney Virginie Le Roy, who represents Paty's family, stated:
"Everything in the investigation showed very early that she lied. A spokesperson of what? Of lies, of events that never happened? This explanation does not convince me and makes me rather angry because the facts are serious, they're tragic!"