8 Memorable Forrest Gump Quotes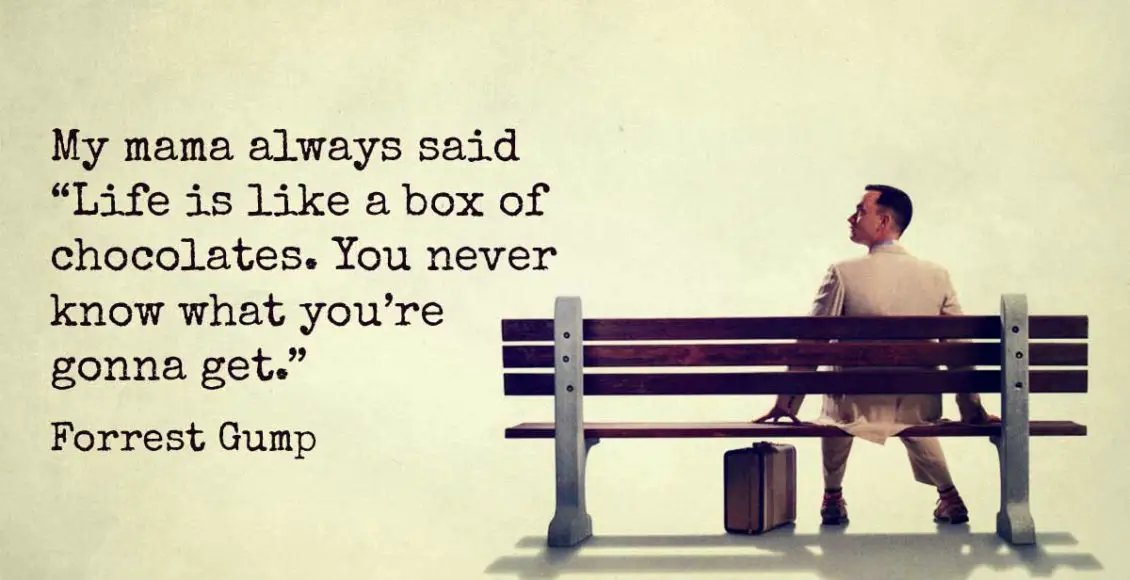 By and large, Robert Zemeckis's 1994 motion picture Forrest Gump is one of the most inspirational films of all times.
Starring Tom Hanks, Robin Wright, and Gary Sinise, the movie received a lot of favorable reviews from critics and film-lovers alike and won Oscars for Best Picture, Best Director, Best Adapted Screenplay, Best Visual Effects, and Best Film Editing.
More importantly, it brought Tom Hanks his second Oscar in a row, after the Best Actor Award for the film Philadelphia that he won in 1993. It is as if the character of Forrest Gump fitted Hanks like a glove, as he reportedly needed just an hour and a half to make up his mind about the role he'd been offered.
One of Gump's most characteristic features is his heavy southern drawl, which Hanks initially wanted to ease a bit.
With an IQ of just 75, we can hardly say that the film character of Forrest Gump had a flying start in life. Yet, what he lacked in witts, he compensated with a deep devotion to his loved ones and his duties.
Gump's development throughout the film is a fine example of how one can build a successful life for him or herself using what life has given them in the best possible way.
Along the way, Forrest experiences a number of turning points in his life and is depicted as meeting some of the most influential figures in US history, including Presidents John F. Kennedy and Richard Nixon.
In spite of being mentally-handicapped, Forrest Gump's charms are nearly irresistible to those around him.
By contrast, the tone in Winston Groom's novel by the same name is much darker than that of the film. The literary character of Forrest Gump has a brief stint at Harvard, where he becomes an addict.
Groom's Forrest makes excessive use of profanity and foul language and has a brief career as a professional wrestler. While not between the ropes, he is depicted as lavishly gambling in casinos. Gump's novel version is also portrayed as having certain difficulties in controlling his anger, contrariwise to the film character.
On the whole, the novel portrays a much rougher character, who remains a formidable idiot pretty much to the last page, whereas in the film the character evolves into a suaver and more socially-acceptable individual.
In the book, Forrest is shown as being able to solve complex mathematical equations. He is also a gifted chess player and has an ear for music. In the film, these qualities have been replaced with an unquenchable passion for running, table tennis and shrimping.
As portrayed in the film, the character of Forrest Gump shows that one's skills, abilities, intelligence are not necessarily tied to his official IQ score.
Although mentally-challenged, Forrest is endowed with supreme emotional and kinesthetic intelligence, well complemented by his intuition and his ineffable judgment as to what's good and what's bad and evil.
His success, I think, comes as a result of his philosophy that you should not struggle with life, but rather learn to make the best of it for the time you've been given in this world.
The eight memorable quotes that you are going to read below are defining for the film character of Forrest Gump. We hope you will truly enjoy them!
1. My mama always said "Life is like a box of chocolates. You never know what you're gonna get." – Forrest Gump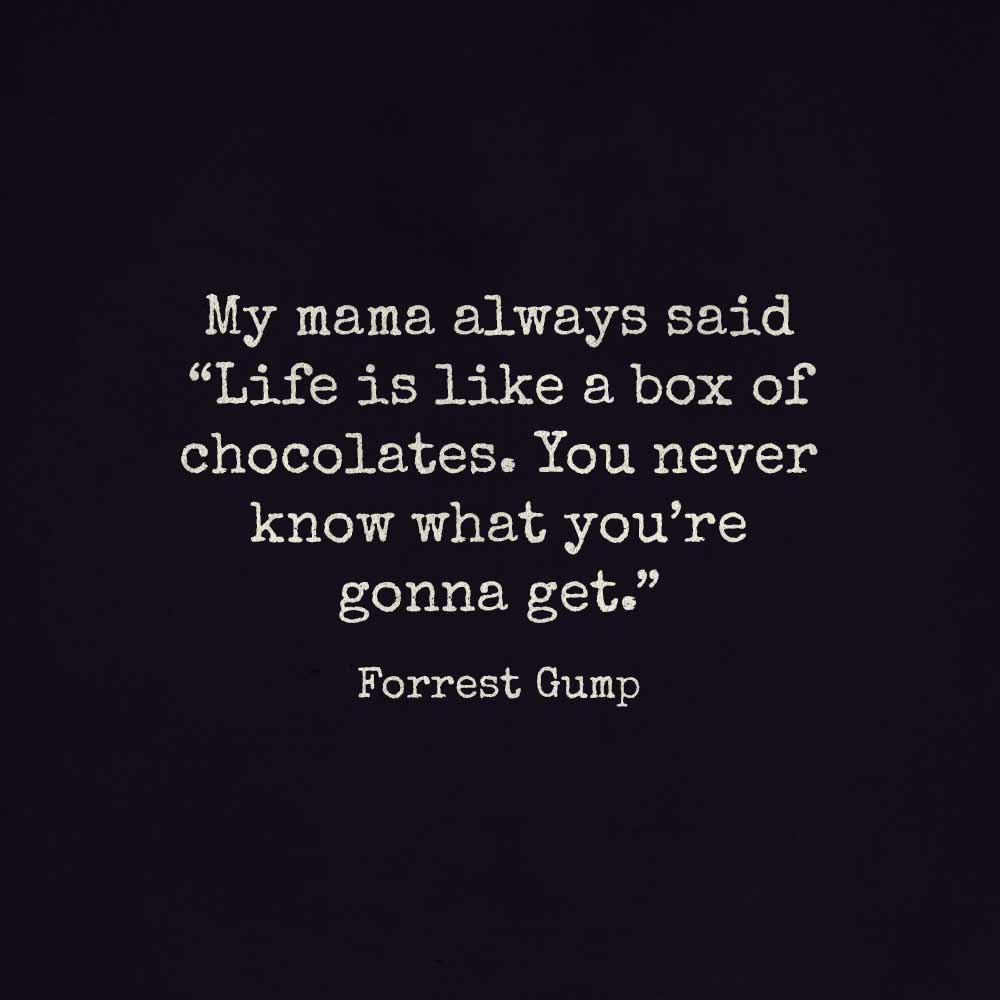 2. I don't know if we each have a destiny, or if we're all just floatin' around accidental – like on a breeze.

But I, I think maybe it's both. – Forrest Gump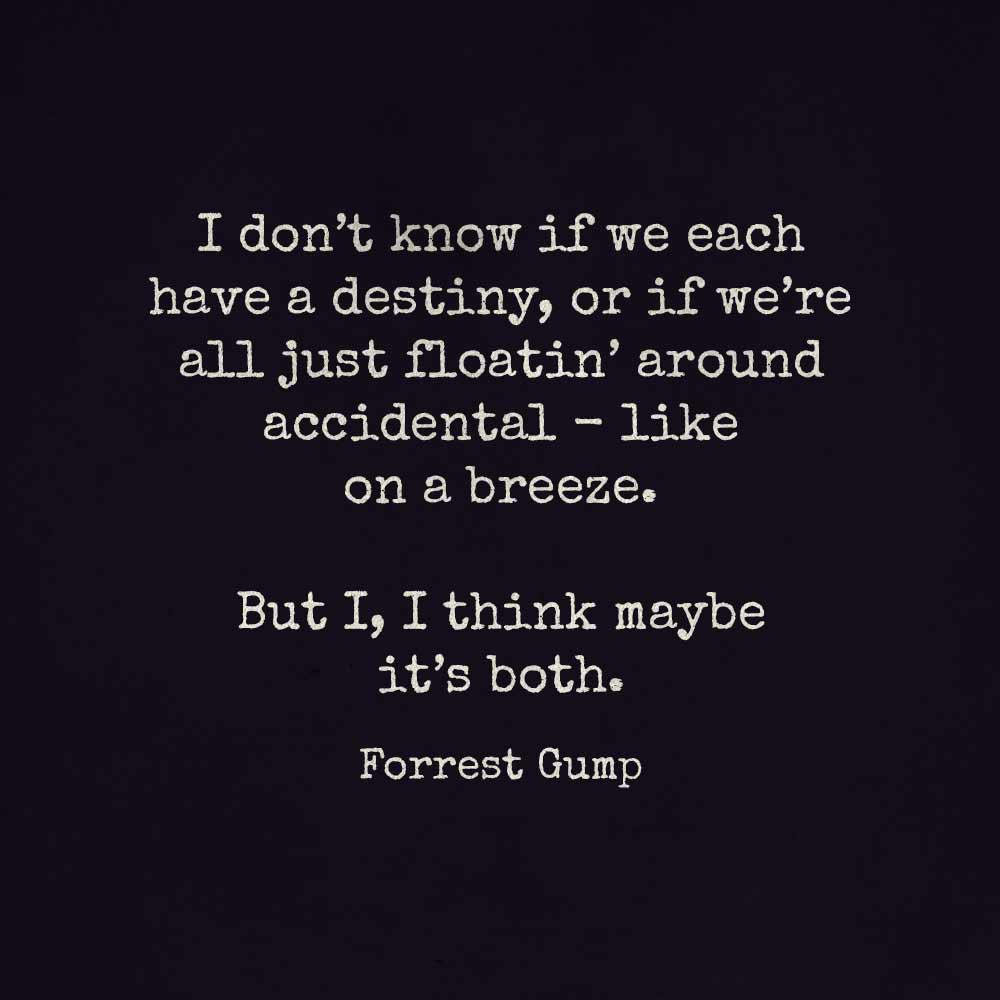 3. My mama says that stupid is as stupid does. – Forrest Gump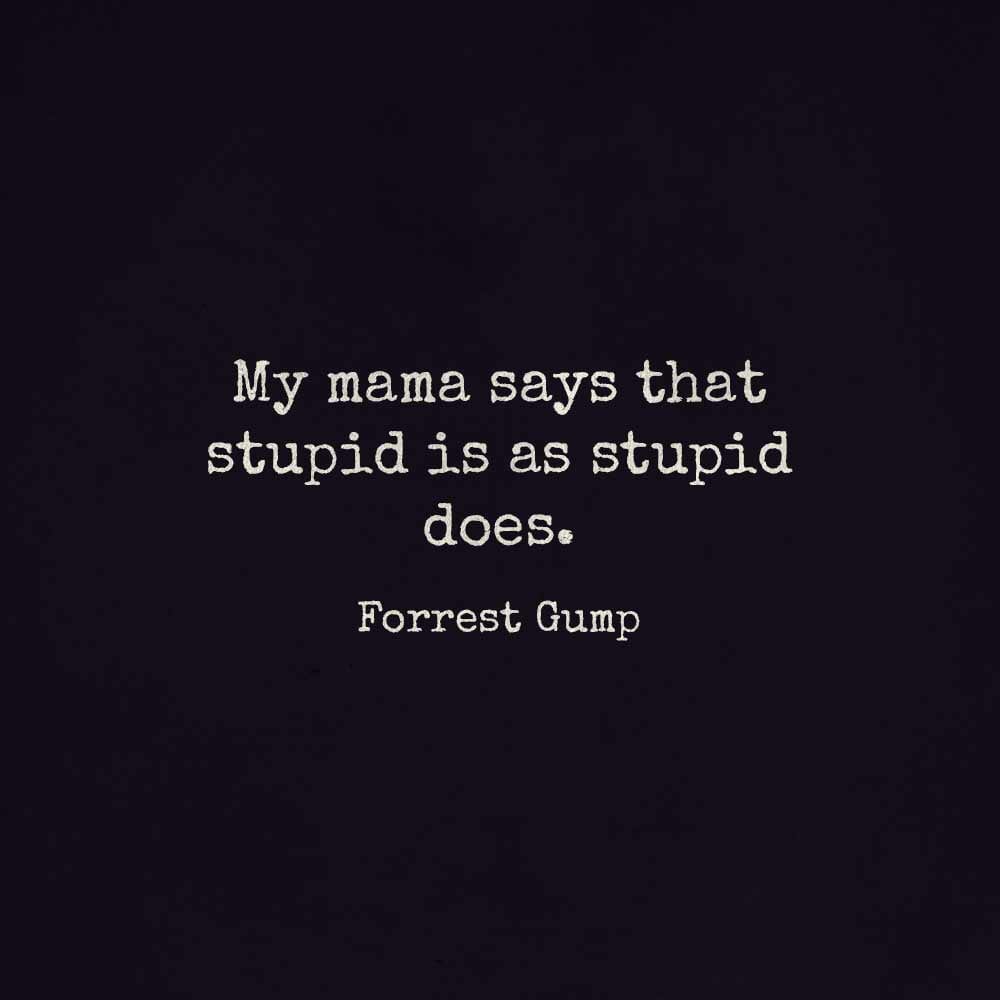 4. Bubba was my best good friend. And even I know that ain't something you can find just around the corner. – Forrest Gump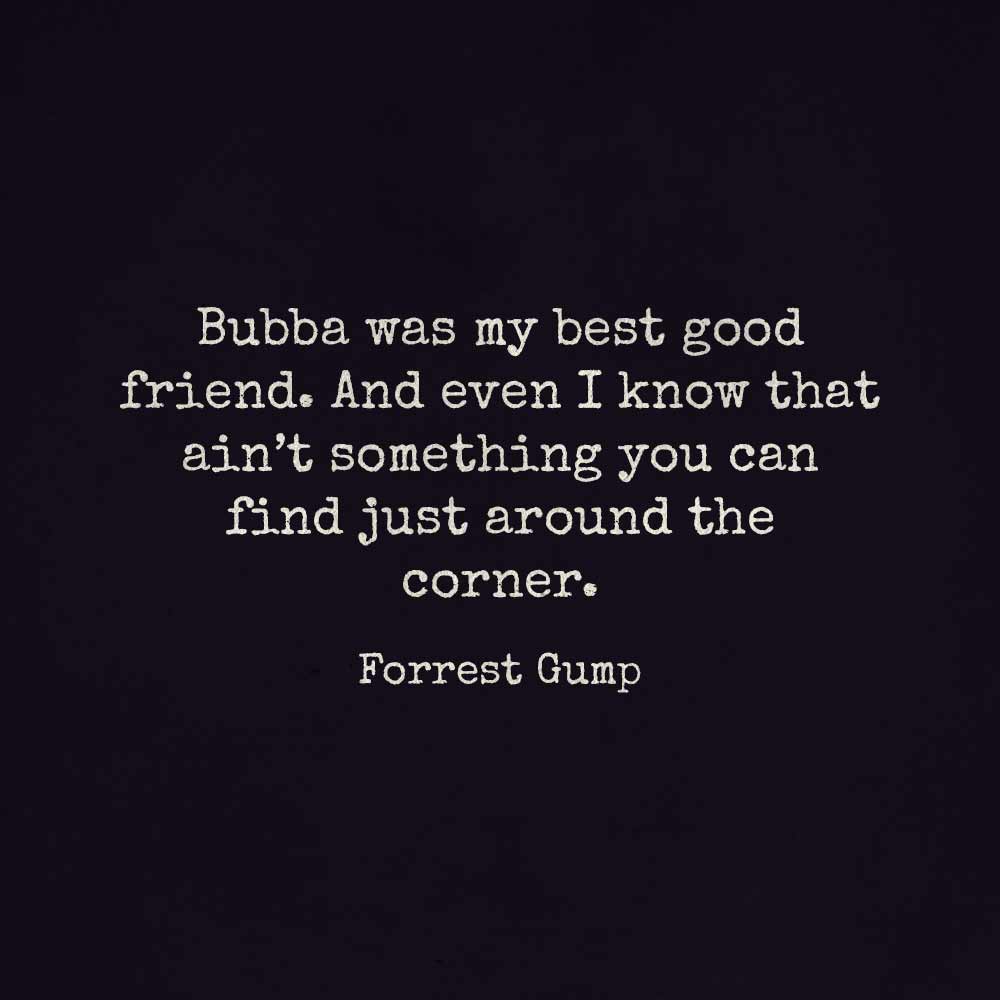 5. You have to do the best with what God gave you. – Forrest Gump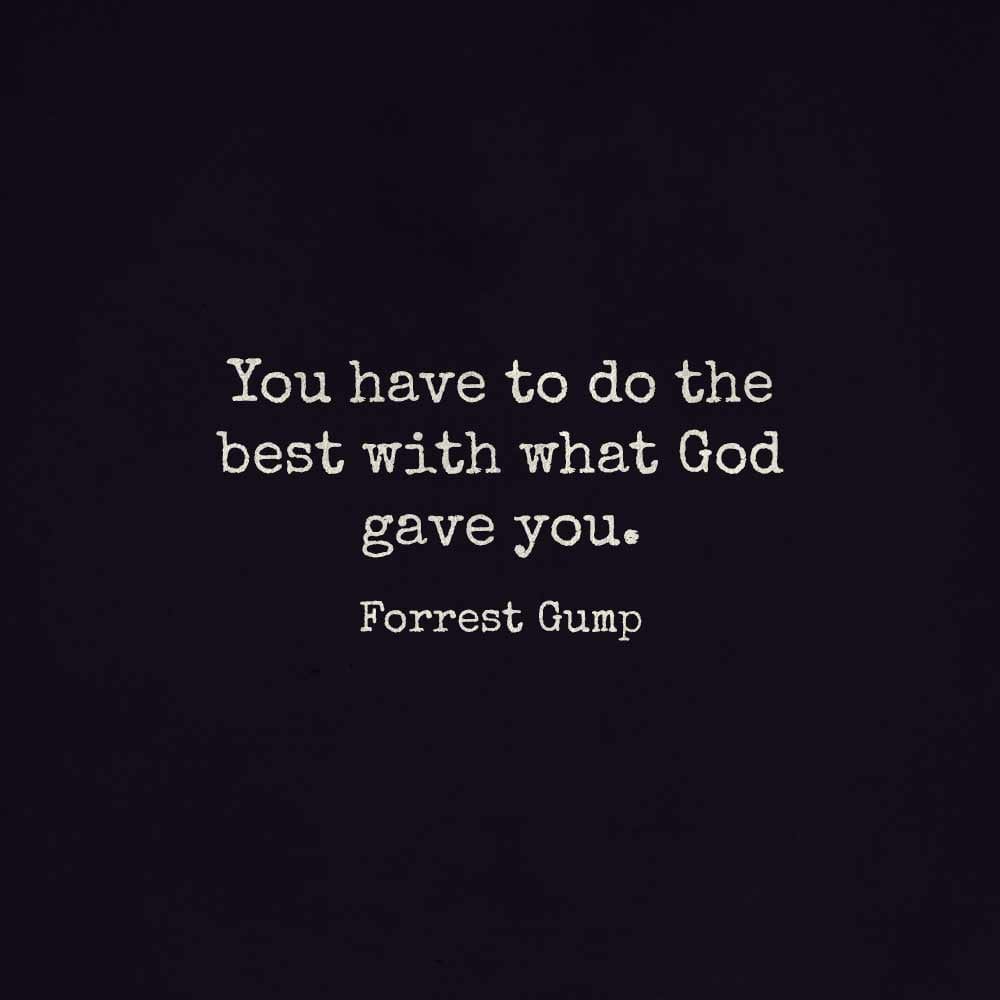 6. Always be able to look back and say, at least I didn't lead no humdrum life. – Forrest Gump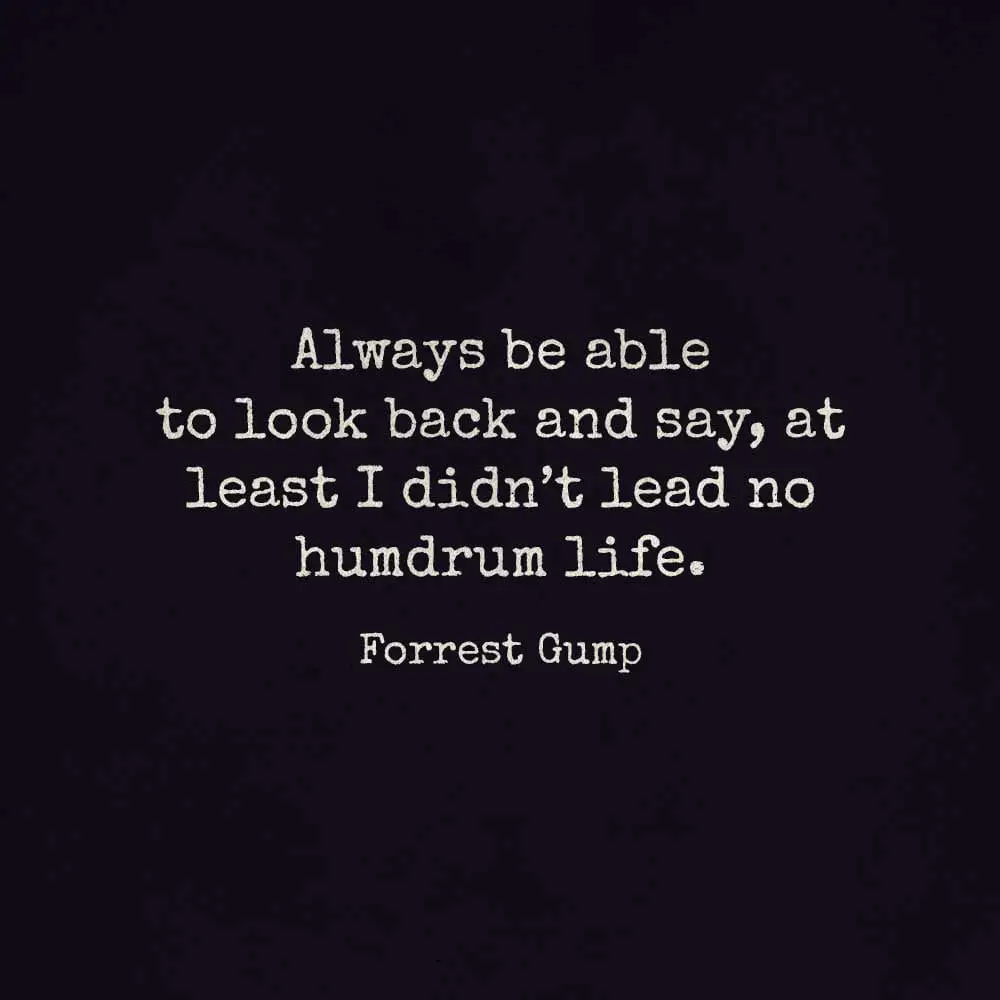 7. Momma said there's only so much fortune a man really needs and the rest is just for showing off. – Forrest Gump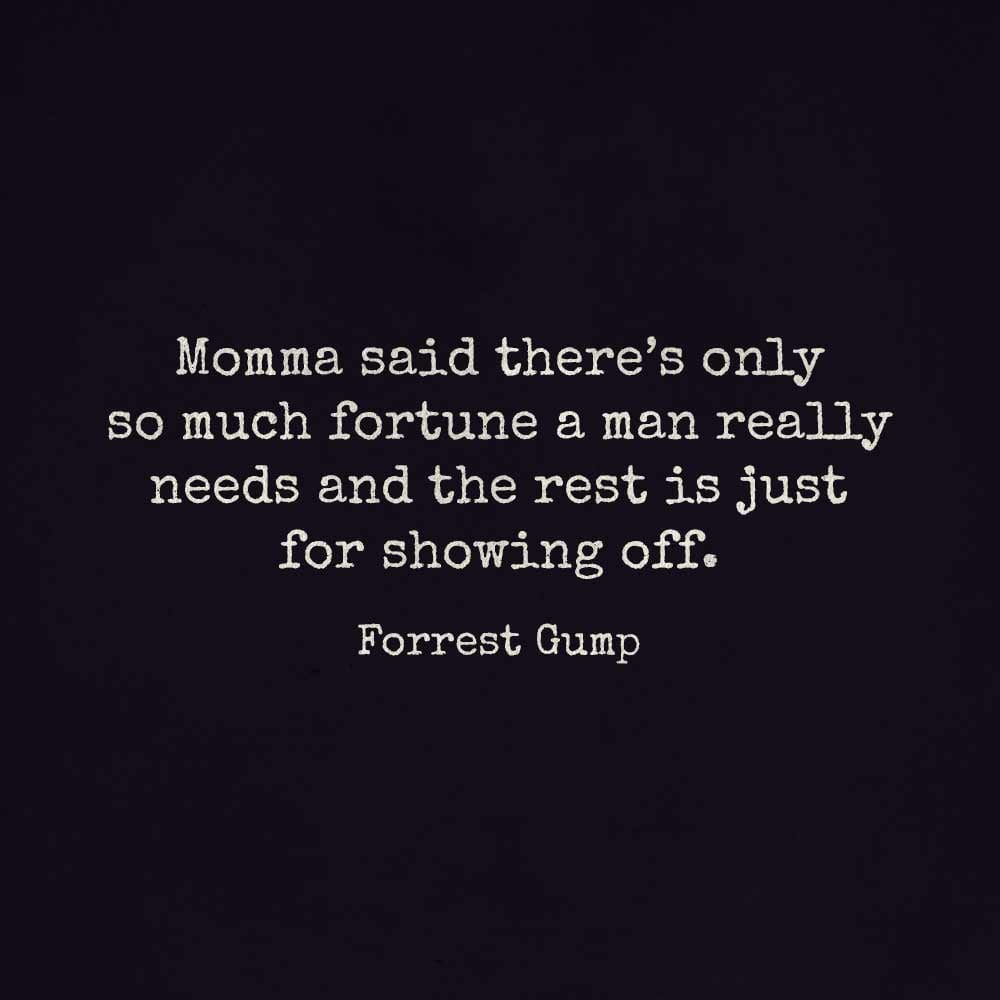 8. What's normal anyways? – Forrest Gump