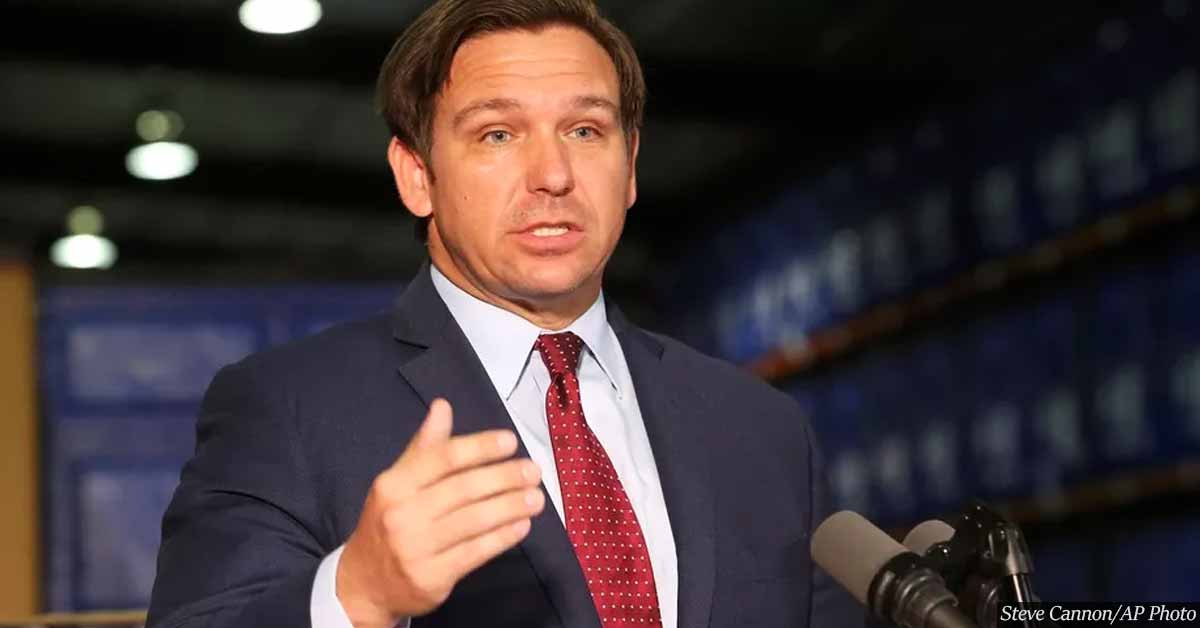 Florida's governor drafts laws that would allow people to shoot looters and rioters
Governor Ron DeSantis of Florida has just put forward with an "anti-mob" legislation adding to the controversial "Stand Your Ground" laws that would expand people's rights of self-defense in riot/looting scenarios.
The new "anti mob legislation" comes after a series of riots and lootings ravaged the US over the summer of 2020. It seeks to add looting to the list of "forcible felonies" in order to justify the use of force against individuals who commit a burglary withing 500 of a violent or disruptive mob gathering, The Miami Herald reported.
"It allows for vigilantes to justify their actions," former Miami-Dade County prosecutor, Denise Georges, told the publication. "It also allows for death to be the punishment for a property crime — and that is cruel and unusual punishment. We cannot live in a lawless society where taking a life is done so casually and recklessly."
Ron DeSantis Introduces 'Anti-Mob' Legislation To Allow Floridians To Shoot Rioters And Looters https://t.co/XiuQaEABmp

— Daily Caller (@DailyCaller) November 11, 2020
Back in September, Republican Governor DeSantis vowed to crack down on the violence and mayhem that has damaged and destroyed numerous businesses, hurt and even killed people in the past few months.
"You see videos of these innocent people eating dinner and you have these crazed lunatics just screaming at them and intimidating them on a public accommodation," DeSantis said during a press conference back then. "You aren't going to do that in the state of Florida."
There are only two groups upset by this.

Liberals and criminals.

If you're going to loot, stay the hell out of @GovRonDeSantis' Florida.

Democrat governors will gladly give you free rein in their states. https://t.co/5OkLJhX4mw

— Andrew Pollack (@AndrewPollackFL) November 11, 2020
The proposed law would cut state funding from local governments that call for "defunding the police" and cut police budgets, as well as raise criminal penalties for those who take part in "violent or disorderly assemblies".
In addition, it would make blocking traffic a third-degree felony while granting immunity to drivers who unintentionally kill or hurt protesters who block traffic. 
"A motor vehicle operator who unintentionally causes injury or death to a person who obstructs or interferes with the regular flow of vehicular traffic in violation of subsection (1) or (2) is not liable for such injury or death," the legislation says.
Best Governor in America? @GovRonDeSantis Drafts Anti-Mob Legislation That Will Allow Citizens to Shoot Looters https://t.co/gqmXr9xGEG

— Cassandra Fairbanks (@CassandraRules) November 11, 2020
The proposed bill is still in its draft form and will not be considered until the legislative session next year.
Do you agree with the Governor's proposal? Let us know your thoughts by joining the conversation in the comments and please share this article if you've found it informative.