Florida Teacher Tells Class She Has A Right To 'Dislike Blacks'—And She Still Somehow Has A Job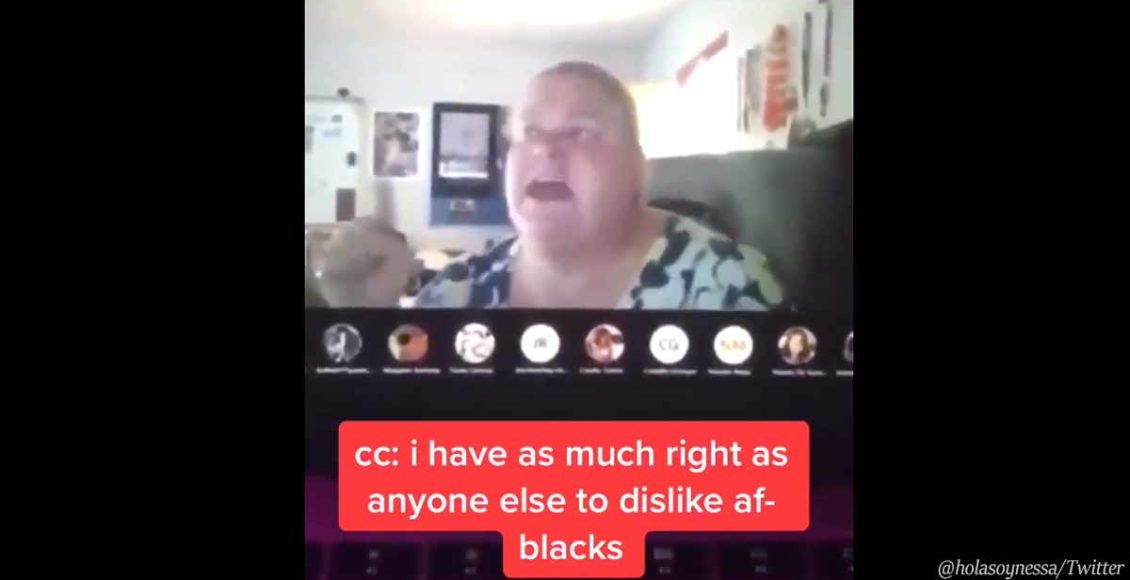 A Florida social studies teacher has been reassigned after telling her class she has a right to 'dislike Blacks'. 
Tracey Brown, a teacher at a Florida school, claimed she has 'as much right as anyone else to dislike Blacks.'
Brown made her racist remarks during a virtual social studies class while arguing with a student about the BLM movement.
Following the incident, Brown was reassigned but not fired from her teaching position.
Tracey Brown, a social studies teacher at Poinciana High School, was caught on camera explaining to her online class why she has a right to resent African-Americans. As per Perco Lately, following the incident, the teacher was reassigned out of her teaching position. However, she was not fired from her teaching position.
On October 12, during a virtual social studies class regarding the United States Constitution, several students presented questions regarding racism.
Responding to her class, Brown made unacceptable statements about the Black Lives Matter movement.
In a now-viral video, after a student notes that 'there are some Black people that live in communities where the cops don't treat them right,' Brown can be heard vigorously explaining:
"I was 16 years old, and I was attacked on a MARTA train by a gang, and yes, a gang, wearing bandanas, gang signs, and using the language of Blacks in Metro Atlanta. I have as much right as anyone else to dislike Blacks for what happened to me. So you don't get to sit there and preach to me what I do and do not know."
I was told to take to twitter so the link for a disciplinary action petition as well as the school's contact page are in my bio.

The teacher's name is Tracey Brown and I go to Poinciana High School pic.twitter.com/c38HI8Xzo8

— ✨🌼nessa💫✨ (@holasoynessa) October 13, 2020
While the teacher was reassigned and is no longer working with students, she was not fired following her racist remarks. 
The school Brown is teaching at responded immediately to the incident, Atlanta Black Star reveals. Furthermore, they were made aware of another video from the same class, in which the teacher slams the BLM movement. According to her comments, the movement implies that 'black lives matter more than anyone else.'
— ✨🌼nessa💫✨ (@holasoynessa) October 14, 2020
One of the students, whose name wasn't revealed, claims Brown is not a bad person, even though her criticism was vividly racist. The student told WFTV:
"We're going over the amendments…then some kids started asking different things. I took offense to it because I am black…I didn't want her to, like, say anything about this at all."
Following the release of both videos revealing the teacher's immoral statements, a Change.org petition was established, demanding 'Disciplinary Action Against Tracey Brown.' As of Wednesday, October 21, the petition is signed by over 4,600 people.
There is an ongoing investigation where a full-length recording of the virtual class has been included as major evidence. Tracey Brown has been placed in a non-teaching position where she will not have contact with students until the end of the investigation.