Florida 'Teacher of the Year' arrested after hitting a student in the face during argument after getting confronted for N-word use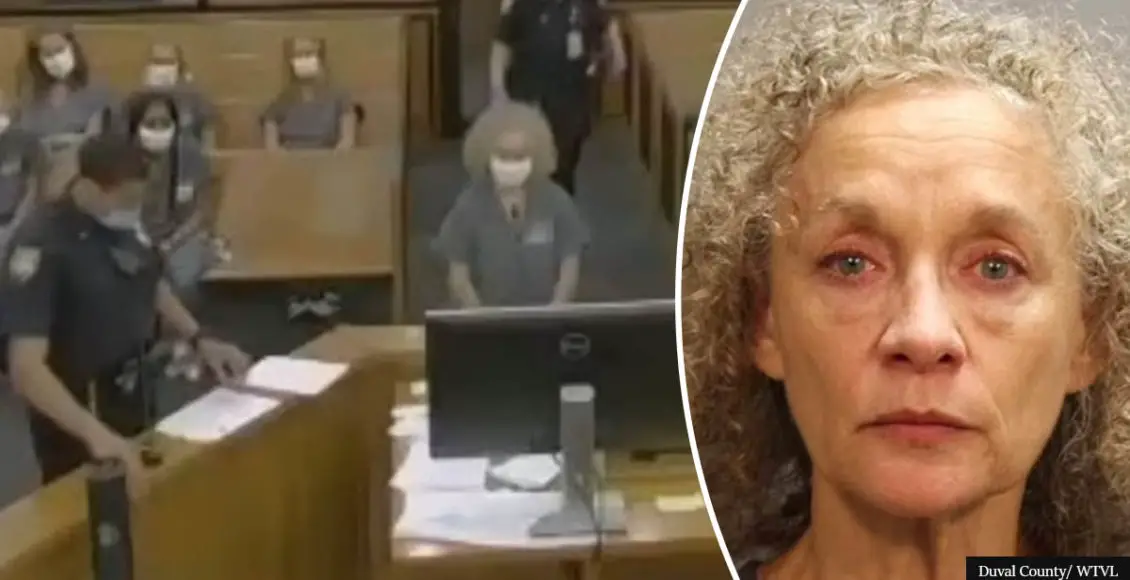 Florida educator who was dubbed "Teacher of the Year" at her school got arrested after allegedly punching a student in the face. 
Caroline 'Melanie' Lee, 60, an English teacher at Darnell-Cookman Middle/High School in Duval County, Florida, was arrested on Friday. She was accused of striking a student in the face during an argument over the teacher using the N-word in class.
As Daily Mail reports, Lee was booked into the Duval County Jail. She made her initial court appearance on Saturday.
The incident occurred after the teacher called the student into her classroom for a private conversation. During their one-on-one meeting, Lee reportedly hit the minor on the face, leaving her with a bloody nose.
The educator is now banned from making any contact with the victim. She is also barred from going back to the school, which crowned her a "Teacher of the Year" not long ago. In fact, this was exactly what led to the disturbing incident.
Last Wednesday, the Duval County Public Schools made a post on Instagram about Lee's accomplishment. The post said:
"Please join us in congratulating Ms. Lee for her selection as Darnell Cookman Teacher of the Year!"
The student in question commented: "isnt (sic) this the teacher who thought it was ok to say the n word while reading smth (sic) for educational purposes…" 
Lee defended herself, saying she used the slur in the context of discussing John Steinbeck's book Of Mice and Men.
However, the kid didn't step back. Instead, she replied: "in anyway (sic) doesnt (sic) make it any better."
Following their social media dispute, Lee demanded to see the student in her classroom for a private chat. Not only did she punch the girl in the face and head multiple times, but she also allegedly called her a "f*cking b*tch," as per News4Jax.
However, to the police, Lee denied causing any physical harm to the child. What's more, she said she perceived her comment as "a threat to kill her."
But school security cameras show the 60-year-old teacher "walking at an aggressive pace" to her classroom right before the incident. Four minutes later, the student can be seen walking out of the room, holding her face with a "low demeanor." She then rushed to the guidance counselor's office to report what had happened.
Duval Schools Superintendent Diana Greene said schools officials are willing to cooperate during the investigation. Calling the appalling incident "beyond disturbing," she stated:
"What is alleged should never occur — ever — especially in a school setting. I have no tolerance for adults who harm children, especially adults in a position of trust."
Caroline Lee was released from jail after her hearing on Saturday. Her next court hearing is set for November 22.