An elementary school in Florida has been slammed after a board member took children on a field trip… to a GAY BAR. 
Sarah Leonardi, Broward County school board member, recently shared photos of a field trip where she took kids from Wilton Manors Elementary School to an LGBT bar called Rosie's.
The school board member was instantly slammed for her choice of location for the field trip, Daily Mail reveals.
I was SO honored to be invited to chaperone @WiltonManorsES's field trip to the incredible Rosie's! The students and I had a fun walk over and learned a lot about our community! A huge thank you to @RosiesBnG for hosting this special field trip every year! pic.twitter.com/A3rpMbyUJP

— School Board Member Sarah Leonardi (@bcpsleonardi) October 27, 2021
Questioning her motives, one person commented:
"Regardless if it's a gay bar or not….it's a bar!! Why are kids going on a field trip TO A BAR?!?!"
Another wrote:
"I assume that their field trips like our field trips have to have a request submitted giving the details of the trip as well as educational value. That being said… this was inappropriate and many should be held responsible including those who gave it approval."
The otherwise innocent rainbow-colored interior in the bar was accompanied by menu items with shocking names such as a "Smack My Cheeks and Make 'em Rosy" sauce.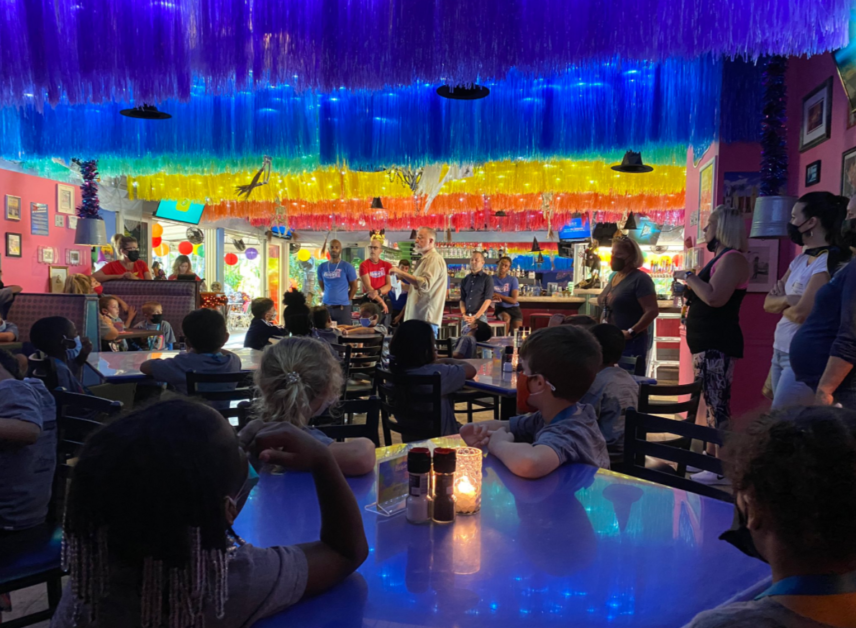 During the day, Rosie's Bar and Grill located in Wilton Manors operates as a restaurant. However, they do serve alcohol, which is another aspect of the field trip that aggravated social media users.
One person demanded: "Explain yourselves Broward County Schools. This is egregious."
Another added: "I'm gay and think elementary school students going on a field trip to a gay bar is ridiculous. WTF"
A third noted:
"I remember when I was a kid we took field trips to museums and zoos where you actually LEARNED something. Can imagine the learning going on over at the Bar & Grill."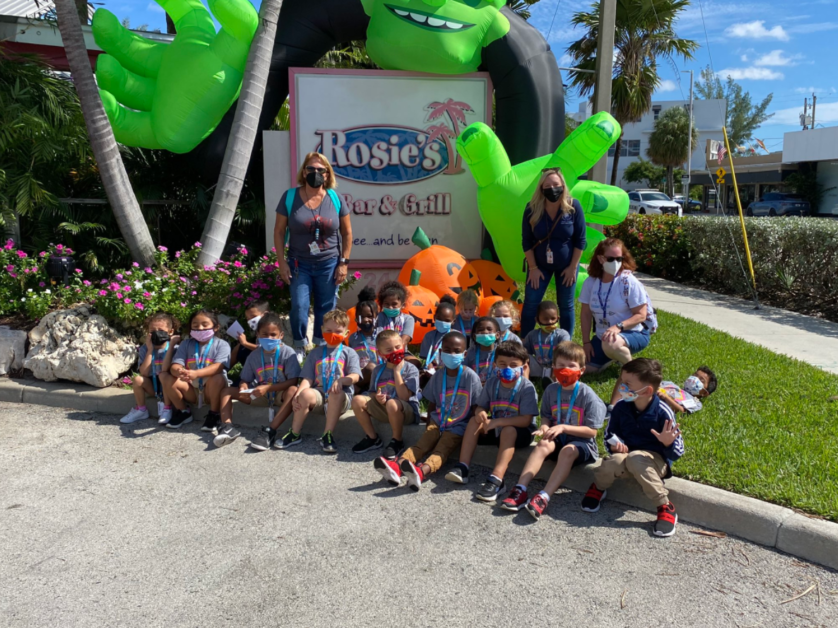 Do you think a gay bar is an appropriate place for a children's field trip? Let us know in the comment section!