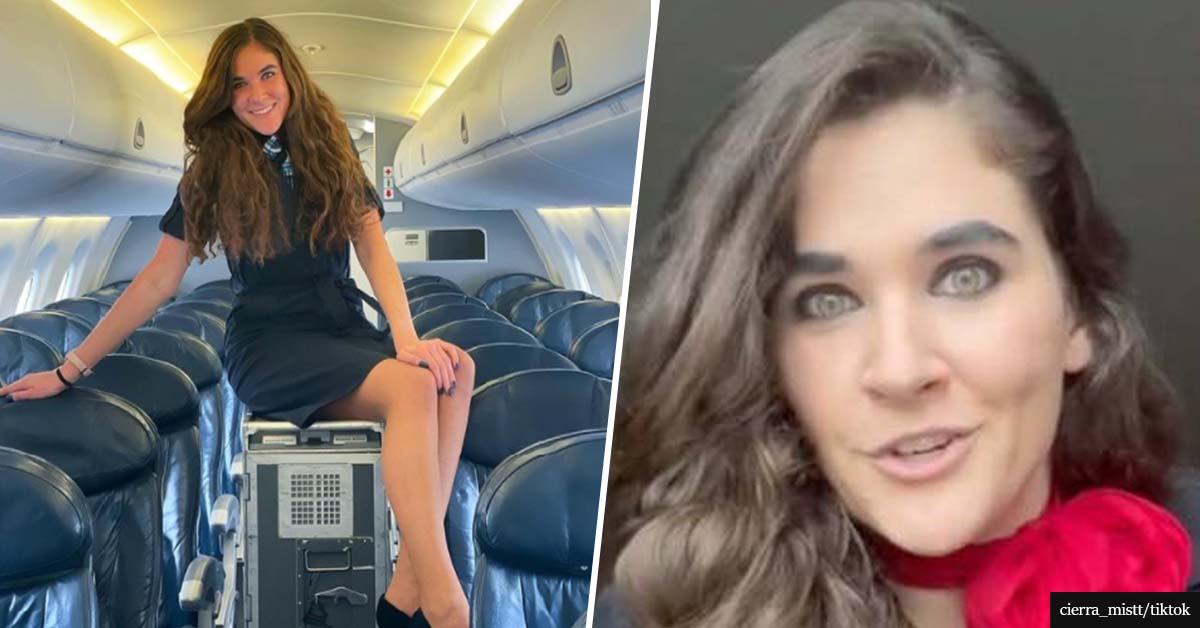 Flight attendant explains how to get a FREE first-class upgrade
A flight attendant just revealed how you can get a first-class upgrade and the Internet is going insane! 
Cierra Mistt, a New York-based flight attendant and a TikToker with over 2.8M followers, revealed several ways anyone can get a first-class upgrade for free.
On her TikTok page, Cierra recently posted a video captioned "flight attendant FAQs (part7)," disclosing that there are "a lot of ways you can get free upgrades to first class." 
Following a 14-hour work shift, the flight attendant shares that one of the tips is simply being nice to the gate agent and the stewards.
She adds that a "Starbucks or bag of chocolates" can do "miracles," especially in "those long days where we have back-to-back flights and don't even have time to go get some food."
Another "common" way to get the high-value upgrade, according to Cierra, is possible when the plane needs to be balanced. The TikToker explains that usually, "all aircraft are tail heavy," and people from the back can be moved to the front to even out the weight distribution.
The third hack Cierra mentioned is about to be posted on her Instagram account.
The TikTok video with tips and tricks on how to pay for an economy ticket and still receive a first-class service has been viewed more than 4M times. 
Surprised social media users have shared they cannot wait to try Cierra's hacks. Others, more skeptical ones, believe they probably don't work on most aircraft companies. One commented:
"As a gate agent, we don't do complimentary upgrades and if we do it's staff first then in order by status, ticket price."
Another added:
"So based off the comments, it doesn't work on Delta, United or southwest. Just fyi."
View this post on Instagram
However, as Unilad notes, the flight attendant did underline in the comments that her tips are "not guaranteed to work" and they are just ways she has personally known to work.
Nevertheless, being nice to the staff is always a good idea, even if it doesn't get you a first-class upgrade.