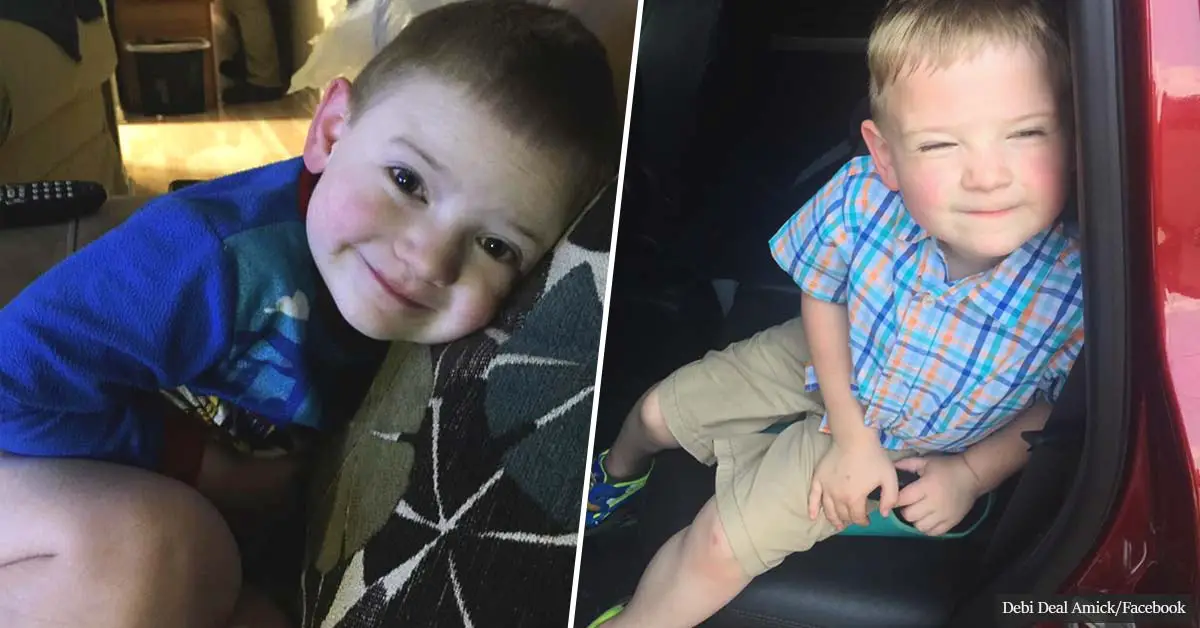 Five-year-old child with autism 'registered as sex offender' for hugging one classmate and kissing another on the cheek
A five-year-old autistic boy has been reported by his school for "sexual activities" and will have a record for life after hugging one of his classmates.
The child named simply as Nathan, is a pupil the East Ridge Elementary School in Chattanooga, Tennessee.
His family say the school filed a report with the state after he hugged one of his classmates and gave a kiss to another on the cheek.
Nathan has allegedly been "labeled as a sex predator" and will have it stuck on his record for life.
His guardian, Summery Putnam, said she got a call from the child's school at the beginning of September that made her "sick to her somach".
"First of all, I didn't understand… He's a five-year-old, he's a child," she told local station ABC7.

"The teacher called me. She said, 'You need to have a talk with Nathan about boundaries.'"
She said her boy was also accused of "sexual activities".
LIFELONG RECORD
"If you don't understand how autism works, you'd think he's acting out or being defiant, but that's not the situation," Putnam explained.

"I talked to him. I said, 'You can't hug children.'

"He said: 'Why?'

"I said, 'Because, Nathan, it's not allowed.'"

"To bring something like this against a child, a special needs child, that really doesn't understand what he's done wrong."
Nathan's grandmother Debi Amick pleaded for help on Facebook, writing:
"What do you do when a 5 year child is being labelled a sexual predator and accused of sexual harassment by the school system?

"It was disclosed that it will go in his record for the rest of his life that he is a sex offender.

"This child is [autistic], he comprehends and functions very different than your typical 5 year.

"Who do you turn to for help when the school will not even listen to the child's doctor when he explains the child's difficulties in his comprehension of simple things such as boundaries.

"If anyone can offer advice or help please do."
She added that the school said they have had to talk with Nathan on several previous occasions.
Tim Hensley from the Hamilton County Department of Education commented:
"School personnel are required to [raise] concerns regarding children to the Department of Child Services.

"It's up to DCS to determine if those reports are acted on by DCS and what form those actions may take."
Ms. Putnam said that Nathan has now been moved to another class with a different teacher, and that he is being given 'special educational services'.
What are your thoughts on this bizarre story? Share them with us in the comment section.