The hilarious reaction of a fisherman waking up after heart surgery has been captured on video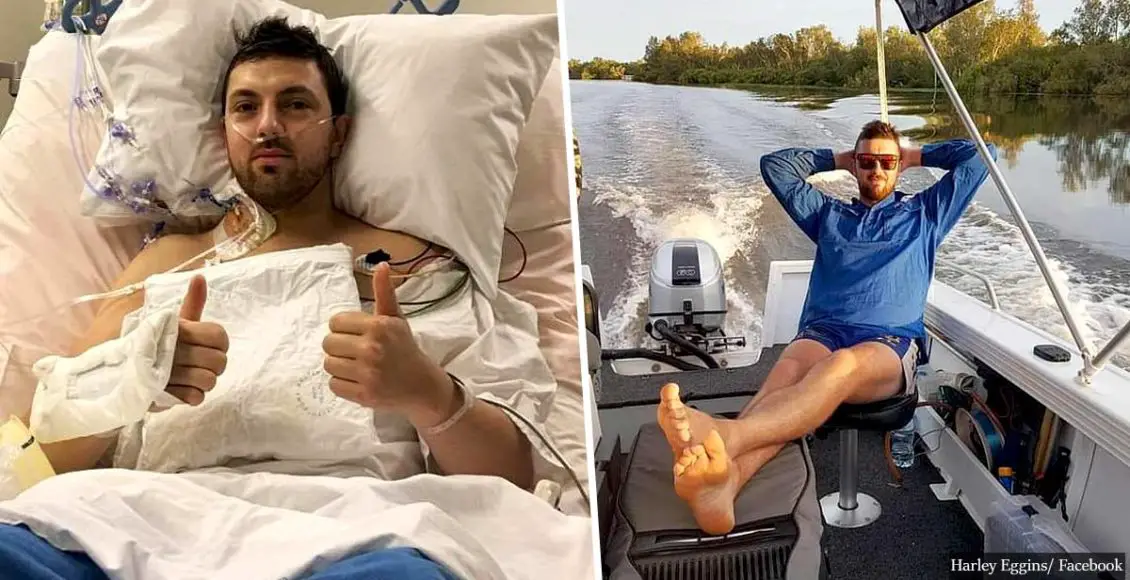 The hilarious moment when a devoted fisherman woke up after open heart surgery miming and reeling an imaginary fishing line has been caught on video.
Harley Eggins, from Katherine, Australia, had just been escorted out of the operation suite when a doctor asked him 'where would he rather be?'
Eggins responded by miming reeling in a fishing line.
'I don't even remember doing it… I was pretty off my face when I woke up,' he told ABC radio.
At the time, Eggins' sister was next to the bed laughing while filming the interaction.
The fisherman was traveling to Victoria for the surgery and mentioned that he and his fishing boat which had made the journey with him, were not used to such cold weather.
The reason for the surgery was that while he was at work one day his heart rate skyrocketed after which he collapsed, Eggins explained.
After concluding their investigation, doctors said a valve in his heart needed a replacement.
Eggins said that just 20 minutes after the video was recorded he was having a conversation with a doctor who was also a devoted fisherman.
'I was showing him pictures from Northern Territory and he's very adamant he wants to go up there,' he said.
When asked whether he was eager to go back to fishing he said he told some of the rehab workers to speed up the procedures.
'I'm very sore and tender and you lose a lot of your strength but a few months and I'll be back,' he concluded.
How do you feel about Mr. Eggins' story? Share your thoughts in the comment section below.
Source: Daily Mail