First Patient in the World Receives Infusion of Revolutionary, yet Controversial Alzheimer's Drug
An elderly man was the first person to receive a shot of Biogen's new Alzheimer's drug, Aduhelm, outside of a clinical trial.
70-year-old Marc Archambault from Wakefield, Rhode Island was treated with the revolutionary drug – which costs a painful $56,000 for just one year – at Butler Hospital, according to reports.
In a recent media conference, Dr. Stephen Salloway, director of neurology and the memory and aging program at Butler Hospital, said that Aduhelm is "transforming how we treat Alzheimer's,"
Shares of the company skyrocketed last week after the FDA approved the drug.
It is the first drug approved by American regulators to slow cognitive decline in those suffering from Alzheimer's and the first new medication for the illness in nearly 20 years.
Aduhelm attacks a "sticky" compound in the brain called beta-amyloid, which experts believe plays a key role in combating the condition. The drug is expected to cost Medicare, which is not yet sure how much of the drug's cost it will cover, billions every year.
🎆🎉NEW FDA DRUG APPROVAL🎇🥳

⚕️Medicine: Aduhelm

💊Active Ingredient: aducanumab

✔️Indication: Alzheimer's disease

⚙️Mechanism: targets amyloid plaques, preventing build-up of amyloid in the brain

— PharmaFactz (@PharmaFactz) June 14, 2021
The FDA's approval of the drug also carried some controversy as it is seen as a flip-flop from the advice of its independent panel of outside experts, who surprisingly declined to endorse the drug last year, citing insufficient data. At least three panel members have handed in their resignations in protest of the FDA's decision.
Doctor Aaron Kesselheim, a professor of medicine at Harvard Medical School and one of the members who left, said the FDA's move "was probably the worst drug approval decision in recent U.S. history."
In his resignation letter, he wrote:
"This will undermine the care of these patients, public trust in the FDA, the pursuit of useful therapeutic innovation, and the affordability of the health care system."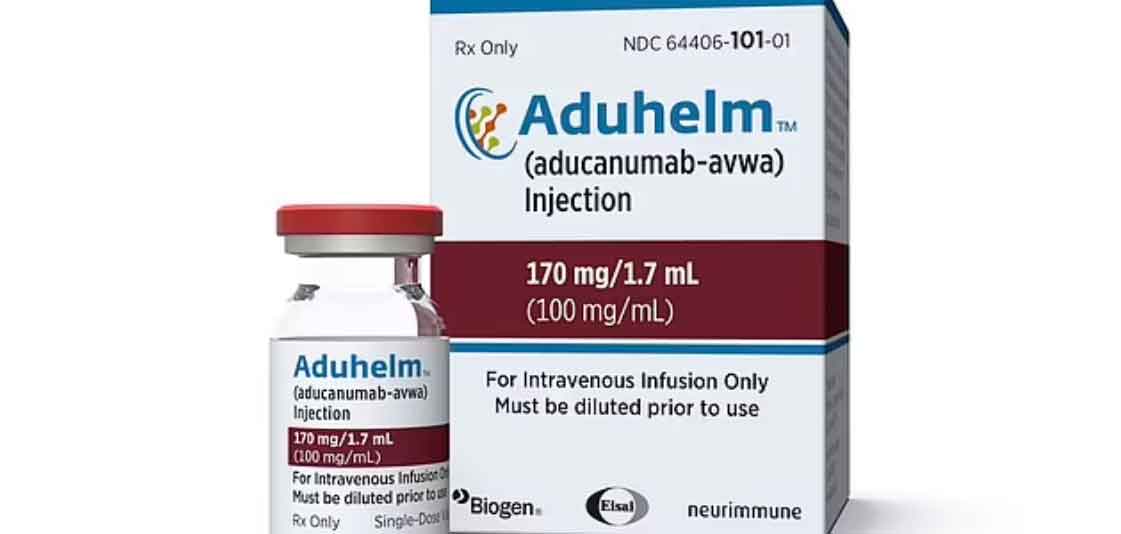 Drug regulators have been pressured by loved ones of Alzheimer's patients asking to quickly make the drug, scientifically known as aducanumab, available.
However, the process of approval has been highly controversial since it first showed signs of promise back in 2016.
In March 2019, Biogen decided to pull the drug from development after research from an independent scientific group showed that it may not work. The company then surprised investors by saying it would seek regulatory approval for it after all.
When Biogen tried to get the drug approved at end of 2019, its researchers said a new analysis of a bigger dataset showed it actually "reduced clinical decline in patients with early Alzheimer's disease."
Experts on the disease as well as analysts from Wall Street, however, were skeptical.
Some of them wondered whether the trial data produced thus far was sufficient to prove the drug works and whether greenlighting it could make it more difficult for other companies to enroll sufferers in their own drug tests.
Some doctors have also said they won't prescribe the drug because of the confusing data supporting its approval.
See Reuters' report on the story by clicking below.
What are your thoughts on this positive yet troubling news? Let us know by joining the conversation in the comments and please share this article if you've found it of value.