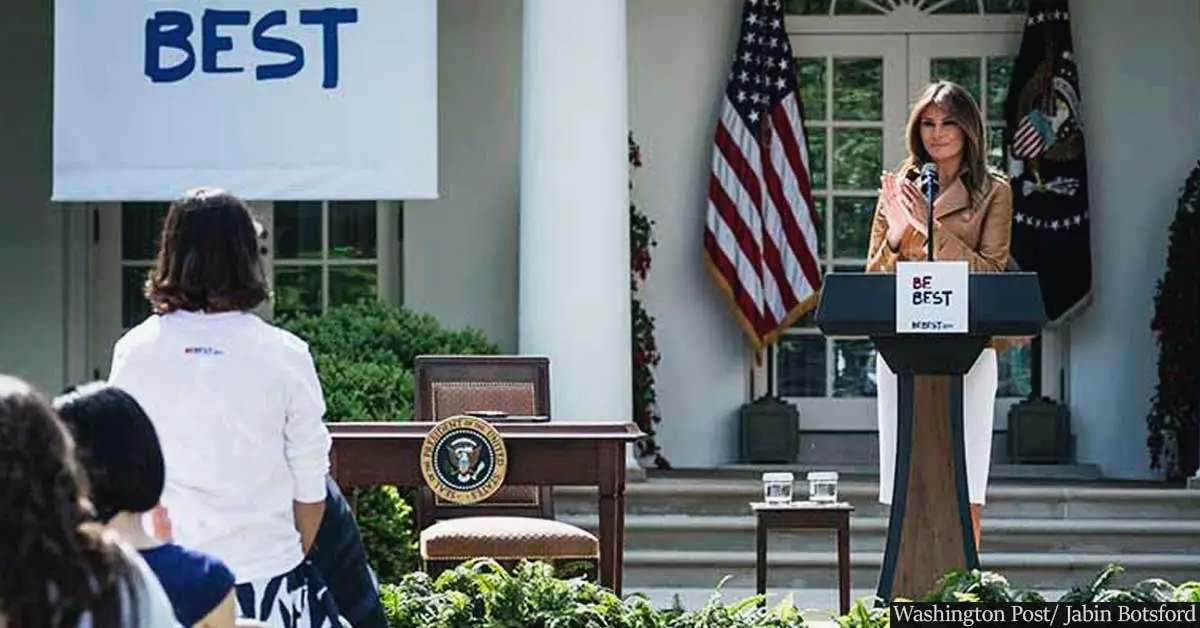 First Lady Melania Trump announces the White House Rose Garden will be revamped, a throwback to the Kennedy era
The first lady has announced her plans to redo the White House Rose Garden to make it closer to the original design from the 1960s Kennedy era.
Melania Trump made a statement recently saying that the current design of the Oval Office could use a certain kind of refreshment.
The President has been using the Rose Garden much more often lately to speak to the public and hold media conferences in the age of COVID-19. Melania also hosted a state dinner for Australia in the garden in 2019.
The plan laid out by the first lady includes getting the garden back to its original 1962 form with improved details, drainage, and a better environment for more greenery. 
Even in the most difficult times, the @WhiteHouse Rose Garden has stood as a symbol of strength & continuity. Today, it is my pleasure to announce our plans to renew & restore this iconic space so that we preserve its history & beauty for generations to come.

— Melania Trump (@FLOTUS) July 27, 2020
The new design will also include making the space more accessible for disabled people, as well as improvements in the audiovisual and broadcasting area.
"The very act of planting a garden involves hard work and hope in the possibility of a bright future," said Melania, who adds the garden rennovation to a list of other White House retouches, including refurbishing the Red and Blue Rooms and building a tennis pavilion on the South Lawn.

"Preserving the history and beauty of the White House and its grounds is a testament to our nation's commitment to the care of this landscape and our dedication to American ideals, safeguarding them for our children and their children for generations to come," the first lady said.
Melania's plan has received approval by the Committee for the Preservation of the White House, an advisory committee. The project is also backed by the National Park Service, which looks after the White House Grounds and will be paid for through private donations, according to White House officials.
What are your thoughts on the first lady's plans? Let us know by joining the conversation in the comments and please share this article if you've found it informative.