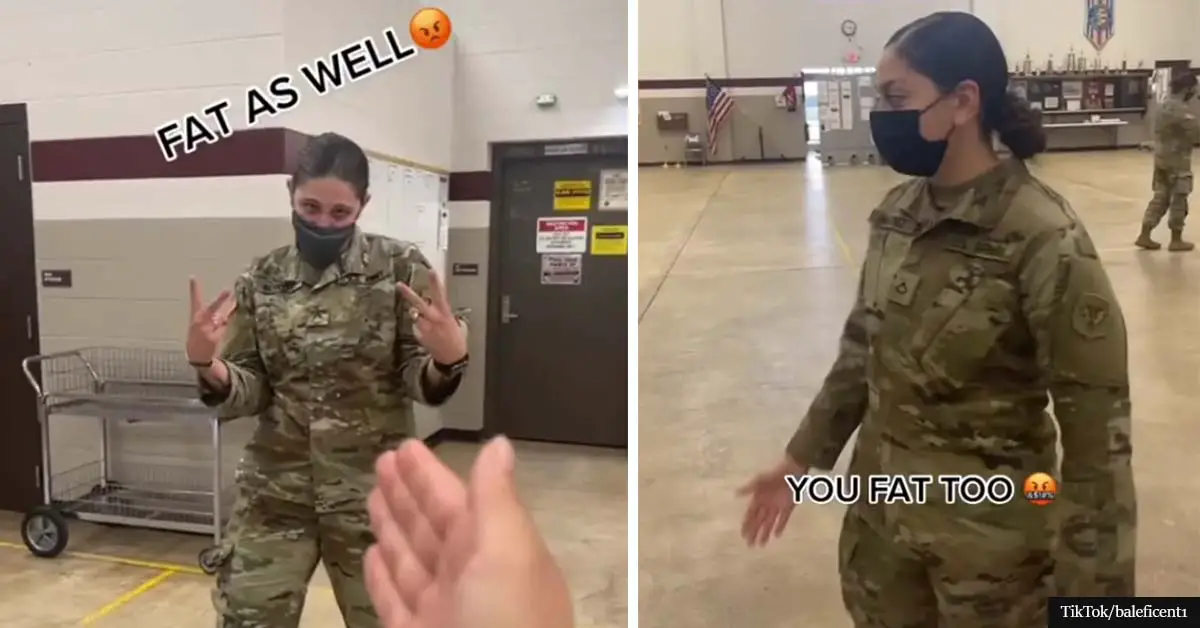 Female soldier who calls out U.S. Army's double standards on weight limits goes viral
Soldier confronts the U.S. Army for applying double standards regarding the maximum weight allowances for male and female recruits. 
A female soldier, known on social media as @baleficent1, recently called out the U.S. Army on her TikTok account. According to the officer, the army applies double standards in their regulations for the maximum weight of recruits.
In a TikTok video viewed over 2 million times, the woman shows three military women, as well as herself, who are considered "fat" according to the U.S. Army standards. She then shows a man whose weight is considered acceptable for the military.
The idea of @baleficent's video is to spread awareness about the issue that fit women with significant muscle mass are often deemed overweight by the army and disregarded as a result. Meanwhile, the story for male soldiers is completely different.
In another clip, the TikTok soldier shows her progress after working out. However, apparently, her 160lb is too much for the military ideals, even though she is in excellent shape.
@baleficent1

Reply to @patroni123 cause this is me emotional lol omg give me attention military thinks I'm fat #fyp #miltok
Meanwhile, other soldiers on TikTok shared they go through hell only to fit into the criteria. For instance, one said they "didn't eat or drink for 48 hours," while another claimed they spent "a lot of days of just cardio and sauna" just to pass the ridiculous requirement.
The soldier who had the courage to call out the U.S. Army may have a point, as the current weight standards date back to 2002, meaning they are massively outdated and absolutely absurd for today's world.