Female college student, 22, showed how her male classmates repeatedly interrupt her in a viral video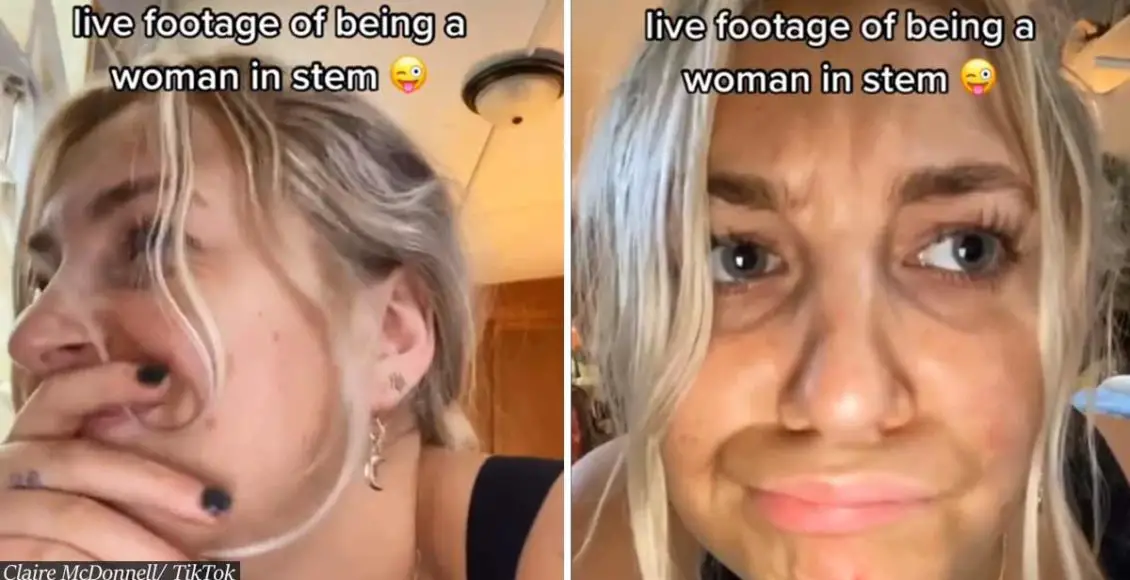 "Live footage of a woman in STEM": A female college student exposed her male classmates repeatedly interrupting her during a Zoom call. 
While discussing a group project with her male classmates, Claire McDonnell, 22, noticed how they were dismissing all of her ideas. As one of only four women among nearly 60 men in a graduate science and finance program at the University of Iowa, Claire felt this often happens "to women in a male-dominated field."
After Claire recorded the video of her unsuccessfully trying to present her ideas to the group, as they are repeatedly punctuating her, she first wanted to share it with one of her female classmates. However, she thought this was a great example of the way men treat women in the business world, so she decided to post it on social media for everyone to see.
Claire's TikTok video quickly went viral with more than 2.5 million views and nearly 650,000 likes. The 22-year-old student told BuzzFeed News:
"Some of us girls have the top standings in the program, and no matter how experienced we are, none of the men seem to take us seriously."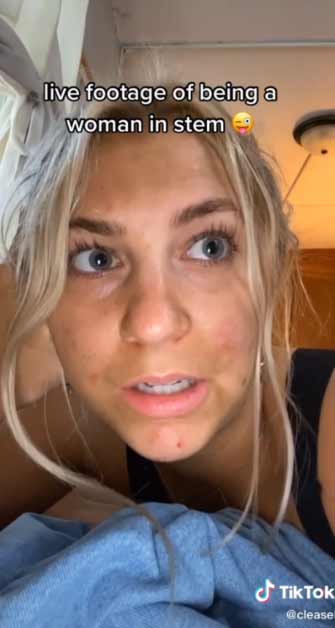 McDonnell believes the video is just one example of the sexist environment in the industry.
According to the student, the situation was beyond ironic because she was the most experienced person regarding this particular assignment, but her fellow classmates refused to listen to her suggestions.
"When I recorded that, it was just funny because I've worked in commercial underwriting for years, and [the assignment] was the same thing I did in that role," she said. "I have the most experience [out of] anyone."
Claire added that this attitude happens daily. She said:
"There would be an assignment we [the other STEM women] would help other classmates with, and they would take credit for it. If we present an idea, whether it's theoretical or any type of opinion, it's always like they're very hesitant to believe it. And if they do believe it, then they take the credit like, I already knew that, and repeat it to other people and claim it as their own."
The college student did not expect her video to go viral, but she is not surprised either.
However, while many women across social media related to McDonnell's issue, she also received "a lot of hate."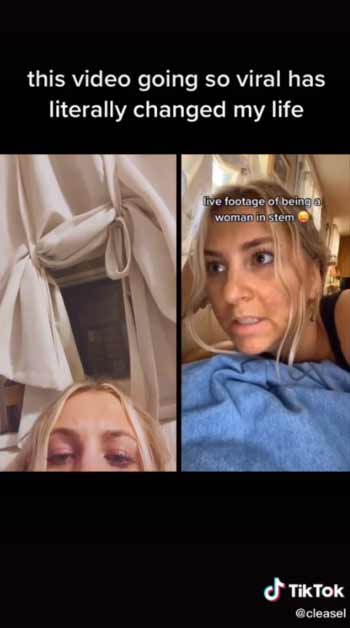 In a follow-up video, Claire shares that many users were calling her a liar for expressing her view on the subject. But despite the backlash, she says:
"No matter how much hate/backlash I get, I will continue to fight for women's inclusion and equality."