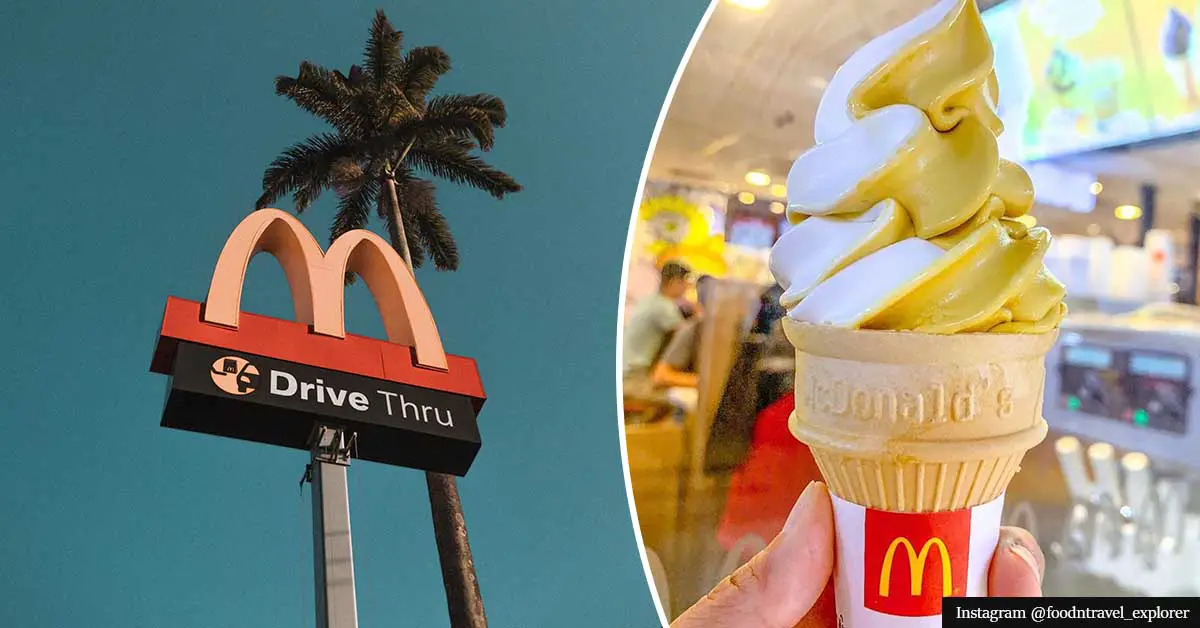 Federal Government Looking Into McDonald's Ice Cream Machines
Non-functioning McDonald's ice cream machines have become subject to merciless jokes from customers and competitors alike. 
And now the Federal Trade Commission (FTC) is investigating the matter.
According to The Wall Street Journal, the FTC was seeking answers from McDonald's regarding the problem. The ice cream machines make up about 60% of American dessert sales at McDonald's.
"Owners of McDonald's outlets have long complained the devices are overly complicated and their breakdowns hard to fix. The machines require a nightly automated heat-cleaning cycle that can last up to four hours to destroy bacteria. The cleaning cycle can fail, making the machines unusable until a repair technician can get them going again, owners say," the WSJ reported.
It was also stressed that the FTC is just asking about the condition of the machines, and that "the existence of a preliminary investigation does not indicate the FTC or its staff have found any wrongdoing," a letter from the agency says.
MCDONALD'S ICE CREAM MACHINES

The feds are investigating why @McDonalds ice cream machines are always broken. The Federal Trade Commission is looking into it after a lawsuit. https://t.co/FhRXti41GF

— Justin Andrews (@Justin_EAndrews) September 2, 2021
And this is not the first case where the current administration has looked into whether people are allowed to repair products they buy or if they are impeded by manufacturers.
"The FTC wants to know how McDonald's reviews suppliers and equipment, including the ice cream machines, and how often restaurant owners are allowed to work on their own machines, according to a person familiar with FTC conversations with franchisees," the report says.
The inquiries were made after owners of Mcdonald's restaurants reported having a hard time keeping the machines operational. Some people have even had their employees trained to repair them.
The ice cream machines are manufactured by Taylor Commercial Foodservice LLC and have to be fixed by them or another authorized company. Back in 2019, Kytch Inc. made a device that would let McDonald's workers know if a machine was out of order. It could be installed on the machine itself and showed alerts that notified of errors. Meanwhile, the Taylor machines showed confusing error codes that needed to be searched for in the manual.
The Kytch devices were used in multiple states and owners were warned that they were unauthorized and even created a safety hazard, although Kytch has denied these claims. 
If you ever wondered why @McDonalds McFlurry machines are often out of order, you're not alone.

The FTC also wants to know why the fast food chain's ice cream machine always seems to be broken. https://t.co/wEUArW69mh

— The Boston Globe (@BostonGlobe) September 2, 2021
Kytch went on to sue the Taylor Commercial Foodservice, as well a repair company, and one McDonald's franchise for trying to develop its own product based on their tech.
"This is a case about corporate espionage and the extreme steps one manufacturer has taken to conceal and protect a multimillion-dollar repair racket," their attorneys claimed.
Taylor denied the attacks and fired back in a court filing:
"This is a case of a hacker—Kytch—incredibly accusing the hacked—Taylor—of theft."
Currently, the FTC is investigating whether Taylor actually gives McDonald's owners a hard time when it comes to the repair of the ice cream machines.
The Biden administration is also investigating similar cases of other devices such as cell phones, tractors, and more, to find out if manufacturers impeded on the owner's freedom to repair the machines on their own.
What are your thoughts on this news? Let us know by joining the conversation in the comments and please share this article if you've found it informative.