Sergeant father surprises his blindfolded son at Taekwondo class in heartwarming reunion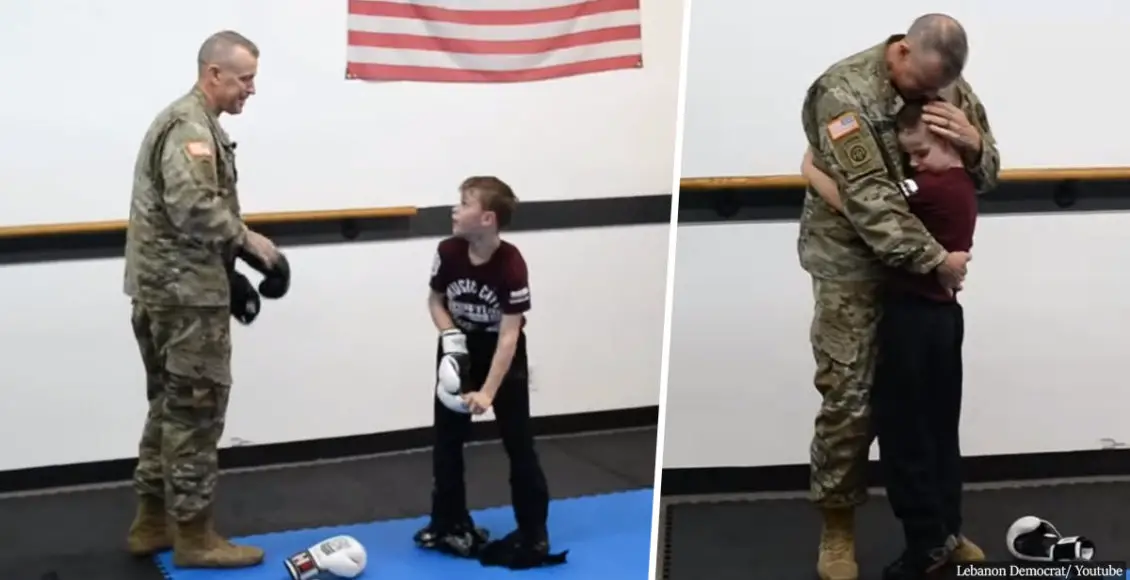 A 9-year-old boy's Taekwondo surprise opponent turned out to be someone very special.
Army sergeant Rob Casternino from Nashville, Tennessee had just come back home after a 10-month-long deployment in Jordan with the National Guard, where, among other things, he was part of the operation to defeat ISIS, according to WKRN.
After arriving in the U.S., Rob decided to surprise his son, Luka Casternino, who had no clue his dad was back home yet.
Luca was having a blindfolded sparring session in his Taekwondo class when his instructor silently stepped out so his dad, Rob could take his place.
Luca was told that his father would only be back the following week, ABC News reported. A video, which has since become viral, showed Luca hesitantly attacking every time he heard Rob say words of encouragement to him, as though he was unsure if he was really hearing his dad's voice.
The third time, when Rob called Luca by his nickname, he quickly took off his blindfold and jumped in his father's arms for an emotional reunion.
You can watch the full video leading up to the wonderful moment below:
How do you feel about this heartfelt reunion between father and son? Share your thoughts with us in the comment section below.