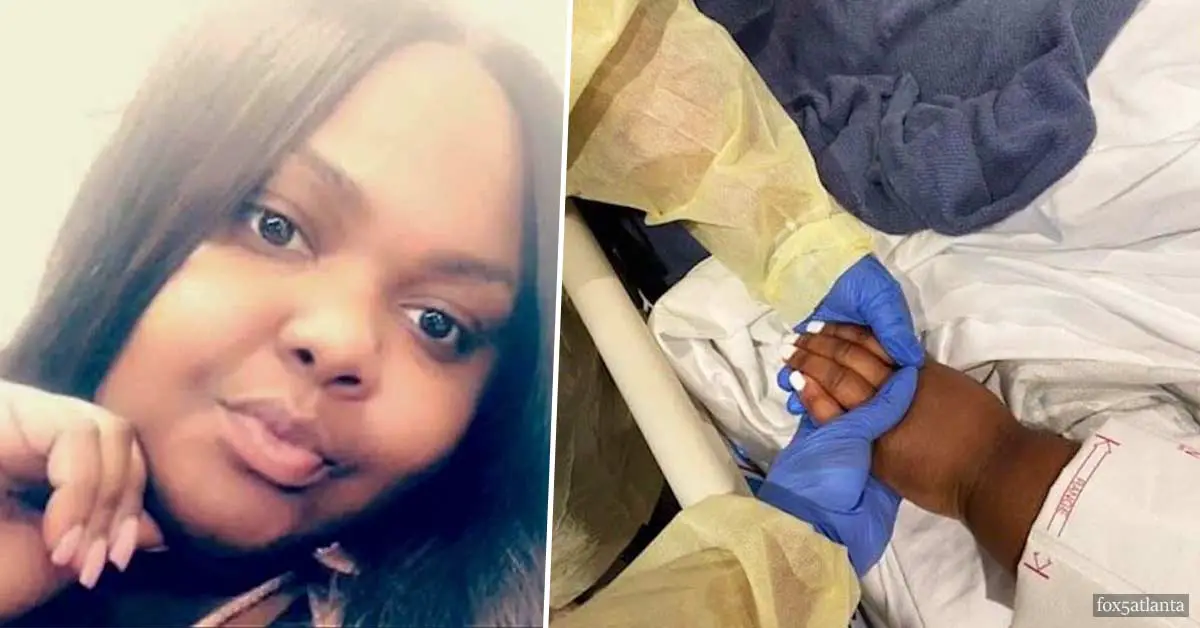 Family prepares to say goodbye to young woman struck by COVID-19
A 24-year-old woman from Memphis was struck by COVID-19 and had only a few hours to live.
The woman, who went to Atlanta for her friend's birthday is now in hospital after a tough battle with the killer virus.
Carla Polk Rubin was told her daughter, Lameshia, only had a few hours of life left in her.
"She's not going to be with me anymore. She's dying, as we talk, as we do this interview," Carla said.
In an interview with FOX 5, Carla said her daughter went to Atlanta in the middle of June, traveling from Memphis.
She started feeling ill the moment she arrived and went to the emergency room 3 days after.
She tested positive for COVID-19.
"They moved her to the COVID unit. I was Facetiming her the whole time. She was still using the bathroom, she was still throwing up but she was still able to talk to me,"Carla said.
One day later, Carla received a worrying call as she was driving to Atlanta.
"Her eyes were sunk back in her head. And she said 'Mom, I want to come home.' I said 'what's wrong with your eyes?' I said 'I got your little Goddaughter back here' and the phone hung up."
The call she received from the doctor after, notified her that Lameshia's heart stopped for 4 minutes. She went into surgery but didn't wake up from it.
In a period of 25 days, Lameshia's heart gave up on her, she suffered brain damage, blood clots, and failing organs.
HEARTBREAKING: 25 days ago, Lameshia Polk was a healthy 24-year-old. Now, her family is preparing to say their goodbyes to her after a battle with the #Coronavirus. Her mother shares the heartbreaking story with me at 10 and 11 on @FOX5Atlanta. #COVIDー19 pic.twitter.com/opMUmrATia

— Janice Yu (@JaniceYuNews) July 7, 2020
According to the Georgia Department of Public Health, people aged 18 to 29 have the most confirmed COVID-19 cases in the state. 
The grieving mother says her daughter's death should be a reminder to everyone just how fatal this virus can be.
"I say to anybody, please, please, please wear your mask. please stay out of gatherings, please wash your hands. Use hand sanitizer. Don't go out. Don't go out unless you have to."
Lameshia had just found work as a medical assistant and her health insurance had not been in effect when she fell ill. 
Carla said her daughter's hospital bill is highly expensive and she also needs to be transported back home.
The family has set up a GoFundMe page for donations. If you wish to help them out, please click HERE.
What are your thoughts on this story? Let us know by joining the conversation in the comments and please share this article if you've found it informative.