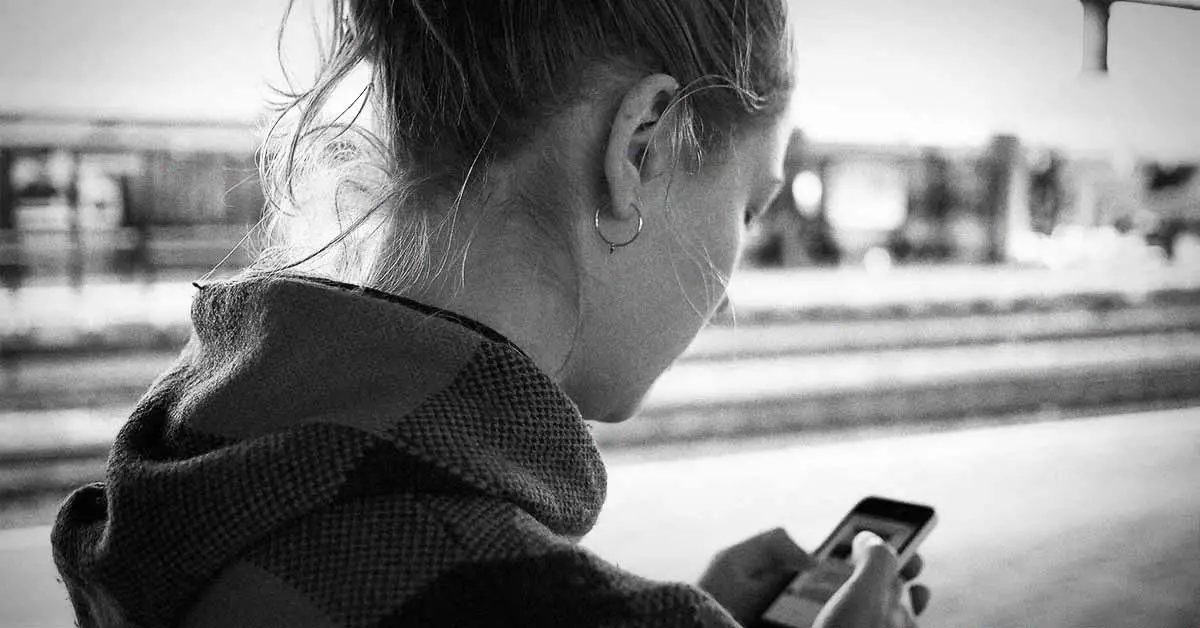 In 2004 Mark Zuckerberg launched "The Facebook". Since then the social media that was later renamed Facebook has added billions of users, who, post different types of content every month.
It's entertaining, simple to use and allows us to communicate with other people all over the world. Given all these advantages it's not surprising that Facebook is now a part of the life of almost every person on this planet. And that's not all. Apart from being a networking platform which connects people, Facebook is also an extensive source of information. It gives the opportunity to share your opinion with others and to start a discussion.
But the popularity of Facebook is a double-edged sword for its users it turns out. Here is what Julia Brailovskaia of Ruhr University Bochum said about that.
"Currently, the social networking site Facebook is used by over 2.1 billion people. Worldwide, users spend a lot of time interacting on Facebook with other platform members and presenting themselves. Some of the members lose control over their Facebook use and develop a strong psychological need to stay online, despite the possible negative consequences of this behavior – the so-called Facebook Addiction Disorder (FAD)," she explained.
To shed light on that issue Brailovskaia along with Jürgen Margraf authored a study about the problem.
It is a  part of the open-ended BOOM (Bochum Optimism and Mental Health) program. According to the research's findings, narcissistic people and the ones who suffer from anxiety or depression are more likely to have Facebook Addiction Disorder.
"FAD was significantly positively related to the personality trait narcissism and to negative mental health variables (depression, anxiety, and stress symptoms)," Brailovskaia explained. "Furthermore, FAD fully mediated the significant positive relationship between narcissism and stress symptoms. That demonstrates that narcissistic people can be specifically at risk to develop FAD."
The researchers analyzed the results of 179 German students who used Facebook in a period of 12 months. The scientists tested the participants' dependence on Facebook. To do that they used the Bergen Facebook Addiction Scale. It evaluates compulsive Facebook obsession.
The researchers also examined the overall happiness of the participants, the social support they received,  and measured their levels of distress and anxiety. Other things the scientists examined during the study were: narcissism, physical form, and everyday media use.
"Our current results reveal that while the mean FAD level did not increase during the investigation period of one year, a significant increase was shown in the number of participants reaching the critical cutoff score and in the values of withdrawal, which belongs to one of the six core characteristics of FAD," Brailovskaia explained to PsyPost.
In brief, the scientists concluded that if they couldn't use Facebook, most of the students became anxious or upset. But in general, the researchers did not notice an increase in the scores on the Bergen Facebook Addiction Scale.
"Our findings demonstrate that it is important to consider possible negative consequences of excessive Facebook use. Younger people, who belong to the main group of Facebook members, are often unaware of that."
The study, however, has its caveats.
"Our work is one of the first studies that investigated FAD in Germany. Present results give a first overview and emphasize that there is much more to work on," Brailovskaia stated.
"Taking into account that physiological functions such as blood pressure and heart rate have been earlier demonstrated to be associated with problematic Internet use, in further studies a focus should also be laid on potential physiological markers of FAD."
"Additionally, we worked with a young student sample including mostly female Facebook users. Future studies should investigate the replicability of our results. They are going to use a larger and more representative sample with an equal gender ratio," Brailovskaia added.
"As described, today, we are at the beginning of the investigation of FAD in Germany. Our present study is one of the first steps of this investigation. We are further working on this topic and would be glad to find other researchers, in Germany and other countries, who are interested in cooperation to extend our research."
The study is called "Facebook Addiction Disorder (FAD) among German students—A longitudinal approach". You can read it in the journal PLOS One.