Epic dragon battle: Giant Komodo dragons wrestle each other in stunning photo series
The way of the dragon: Giant Komodo dragons fight each other in a smashing scene caught on camera!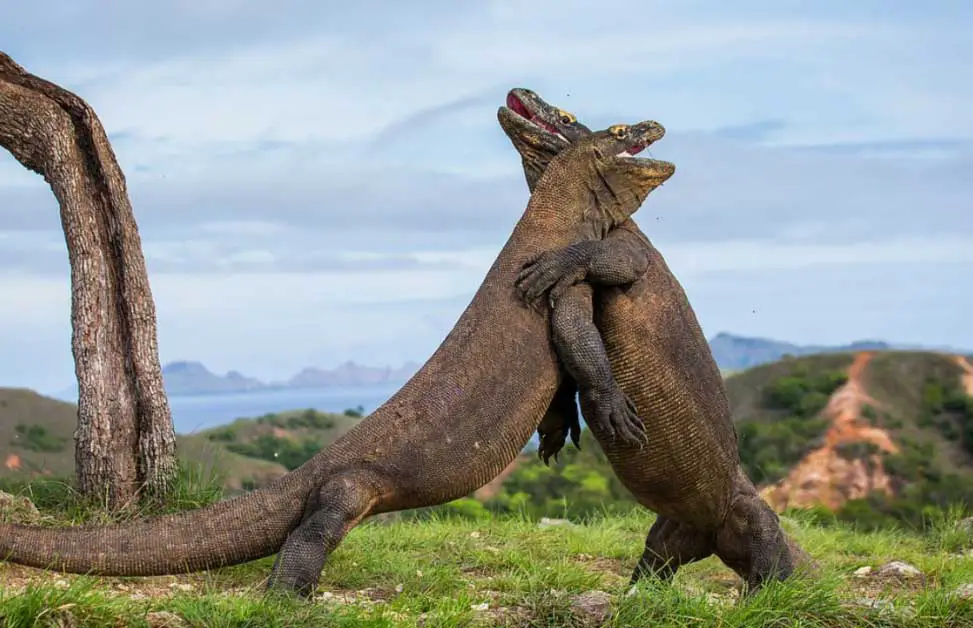 Wildlife photographer Andrey Gudkov snapped several breathtaking images of a battle between two majestic Komodo dragons. The stunning scene occurred on the island of Rinca, Indonesia.
It took the Russian photographer several years to capture the dragons in action, but the waiting was definitely worth it. What's more, he was incredibly lucky, because these marvelous creatures usually fight amid their mating season, which lasts through August, but Andrey took the battle photos in December.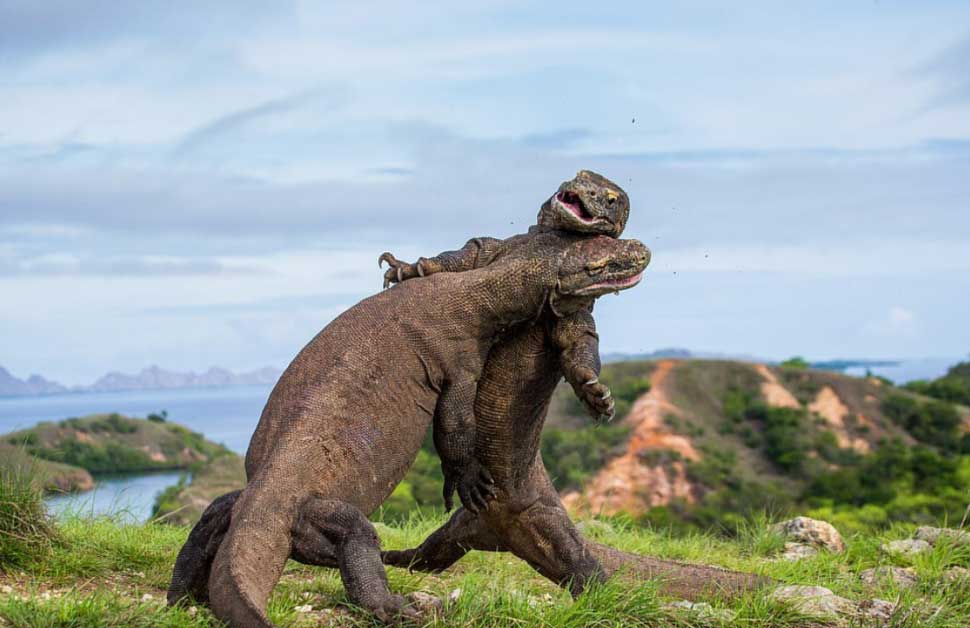 As per Daily Mail, the photographer said:
"Finally, I happened to travel there in December. And it was then that two large males met at the top of the hill. a few seconds each."
The 48-year-old photographer has traveled the world taking awe-inspiring photos of various exemplars of the wildlife.
Some of the countries he has visited are Kenya, Tanzania, Uganda, Zambia, South Africa, Botswana, Madagascar, Indonesia, China, India, Ecuador, Chile, and Cuba among dozens of other countries. He believes that nature in these exotic lands 'still preserves its original beauty, untouched by the ubiquitous technological progress and globalization'.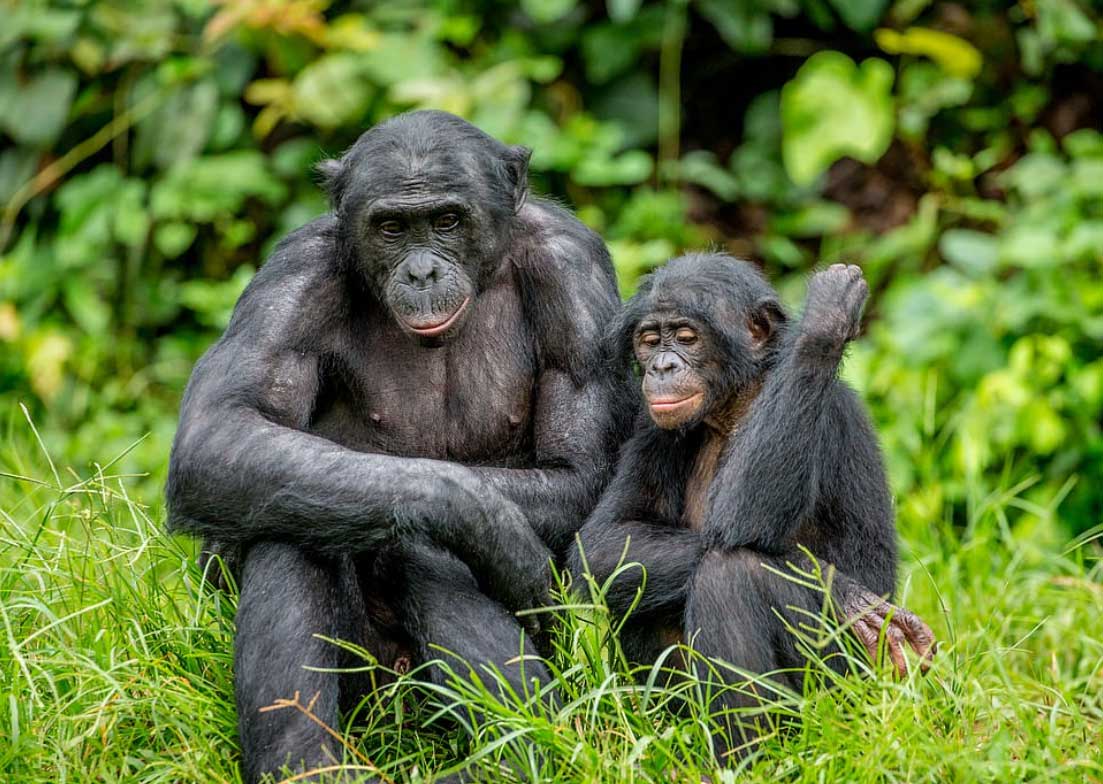 Andrey's passion for wildlife photography was inspired by the famous English broadcaster and natural historian David Attenborough. He shares:
"In the late 80s, I first picked up National Geographic magazine. It was a cultural shock to me. The pictures were fascinating, I was so attracted, and all of the images seemed to be some kind of fantastic and unrealistic."
Typically, for a marvelous shot, Andrey needs to spend more than half a year to prepare everything he needs. And all of this effort is for organizing an expedition that lasts not more than a week. However, he loves his job, and his remarkable photographs are absolutely proving it.
Mr. Gudkov admits the most difficult part of being a wildlife photographer is the required special training. He explains it's a 'very complex, specific genre of photography, requiring a photographer to be specially trained, and to have a specific kind of character'.
'Dirt, dust, rains, sun heat, and trauma will be your inevitable companions.'
That's Andrey's brutally honest advice for anyone who aspires to pursue a career as a professional wildlife photographer. He adds that this adventurous job requires being prepared for 'poor living conditions and camping life'.
Due to the isolation while on an expedition, Mr. Gudkov jokes that most of his colleagues are 'inveterate introverts'.
While describing some of the challenges he faces during his expeditions, Andrey says:
"There were times I would wake at 4 am a few days in a row and realize that I needed to go another 15 kilometers through the rain-blurred tropical forest with almost 100% humidity, with equipment weighing 20 kg for the sake of several shots."
What he believes is important for young, enthusiastic photographers to know is that 'patience, endurance, iron nerves and silence' are going to be their best friends throughout their career.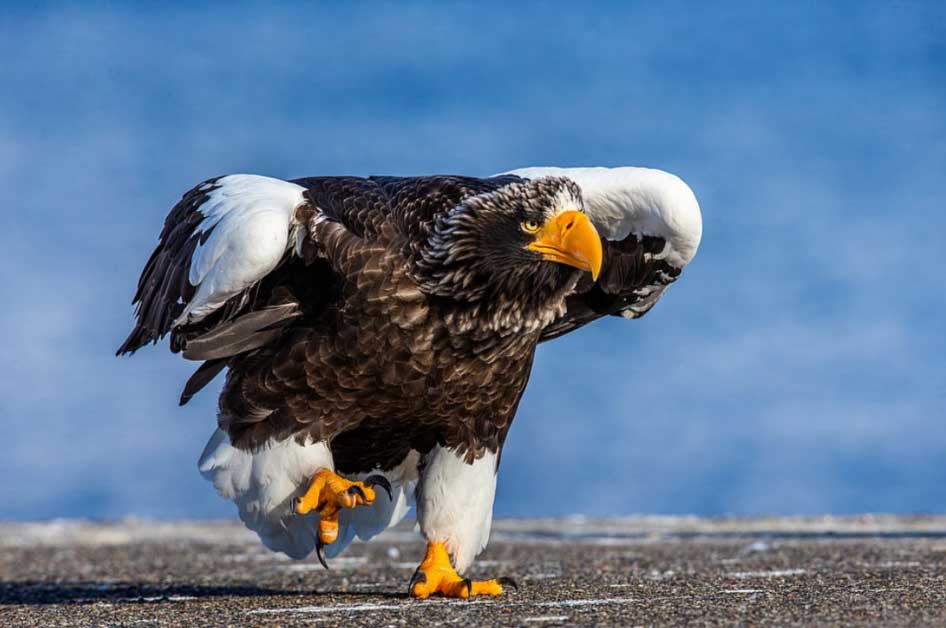 Do you find this wildlife photographer's work fascinating? Let us know in the comment section!