Elon Musk gets real on SpaceX's Mars mission, admitting: "A bunch of people will probably die."
"A bunch of people will probably die" on the SpaceX Mars mission, Elon Musk admits.
The CEO of the space company warned that while the outer space journey will be "glorious," some of the passengers "might not come back alive."
Musk plans to get the first humans on Mars by 2026 – seven years before NASA.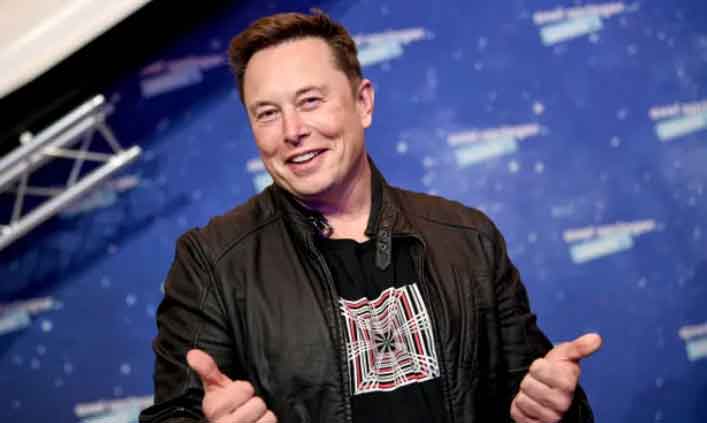 In an interview with Peter Diamandis of the X Prize Foundation, Elon Musk made a chilling statement. The founder of SpaceX admitted that not everyone might come back alive from the Mars mission, as Daily Mail reports.
The business magnate, who hopes to get humans on Mars by 2026, which is seven years earlier than NASA's plans, stated:
"Going to Mars reads like that advert for Shackleton going to the Antarctic. You know it is dangerous, it's uncomfortable, and it's a long journey. You might not come back alive, but it is a glorious adventure, and it will be an amazing experience. Yeah, honestly, a bunch of people will probably die in the beginning. It's tough going over there."
"A bunch of people will die in the beginning" @elonmusk gets real on human Mars missions:https://t.co/q6qdCrxWsH pic.twitter.com/OAxsQP2NhY

— Supercluster (@SuperclusterHQ) April 22, 2021
Elon Musk is planning to establish a self-sustaining Martian civilization. 
While NASA intends to send the first humans on the Red Planet by 2033, the SpaceX founder claims he would do it by 2026. He believes that there is enough time between now and then for developing the technological advances needed for the outer space journey.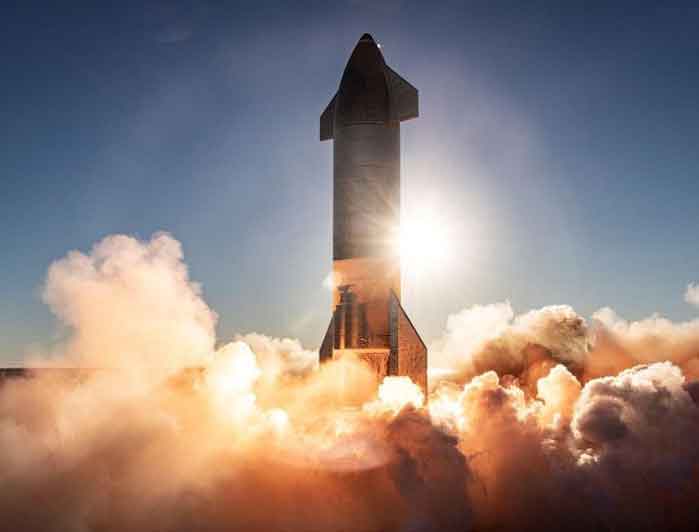 Following a series of successful Starship test flights, Elon Musk is determined to send the powerful launch vehicle to Mars and back without a crew on before the actual flight in 2026. SpaceX's CEO said:
"For the first time in the four and a half billion year history of Earth, it has been possible to extend life beyond Earth and make life multi-planetary.

Humanity is the agent of life and we have an obligation to ensure the creatures of Earth continue even if there is a calamity on Earth, whether it is man-made or a natural calamity – if you look at the fossil record there are many mass extinctions. It is about ensuring we pass that threshold where it is self-sustaining if some calamity prevents the ships from going there.

What comes first – a self-sustaining city on Mars or World War Three?"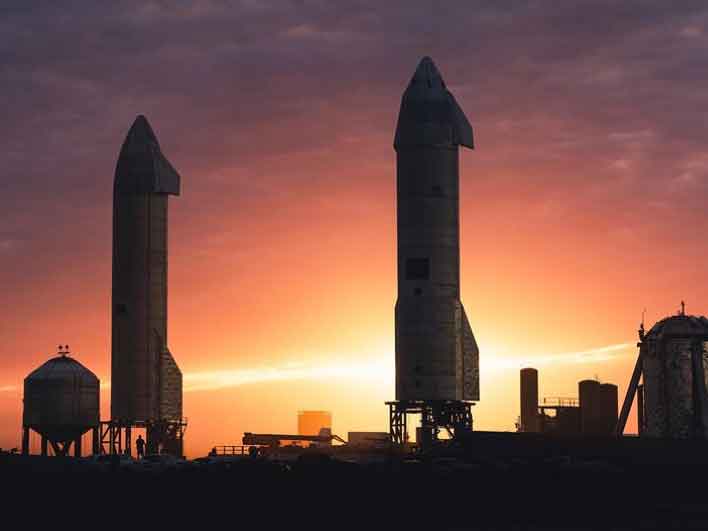 Although Musk admits the Mars mission will be dangerous, he says it will also be a "great adventure."
According to the magnate, for Mars to become self-sustaining, it will need all "fundamentals of industry," including the propellant plant, solar power, food production, and iron ore refinery.
"In 2024 we want to try to fly four ships [to Mars]. Two cargo and two crew. The goal of these initial missions is to find the best source of water, that's for the first mission, and then the second mission, the goal is to build the propellant plant."

— Elon Musk pic.twitter.com/YmRsY6tiZc

— Elon Musk News (@ElonMuskNewsOrg) February 15, 2018
What's more, NASA chose Musk's aerospace manufacturer to build the spacecraft that will take the first woman and the next man to the moon. Nearly 50 years after the Apollo mission, the space agency confirmed SpaceX would be the only one to take humans back to the Earth's natural satellite.