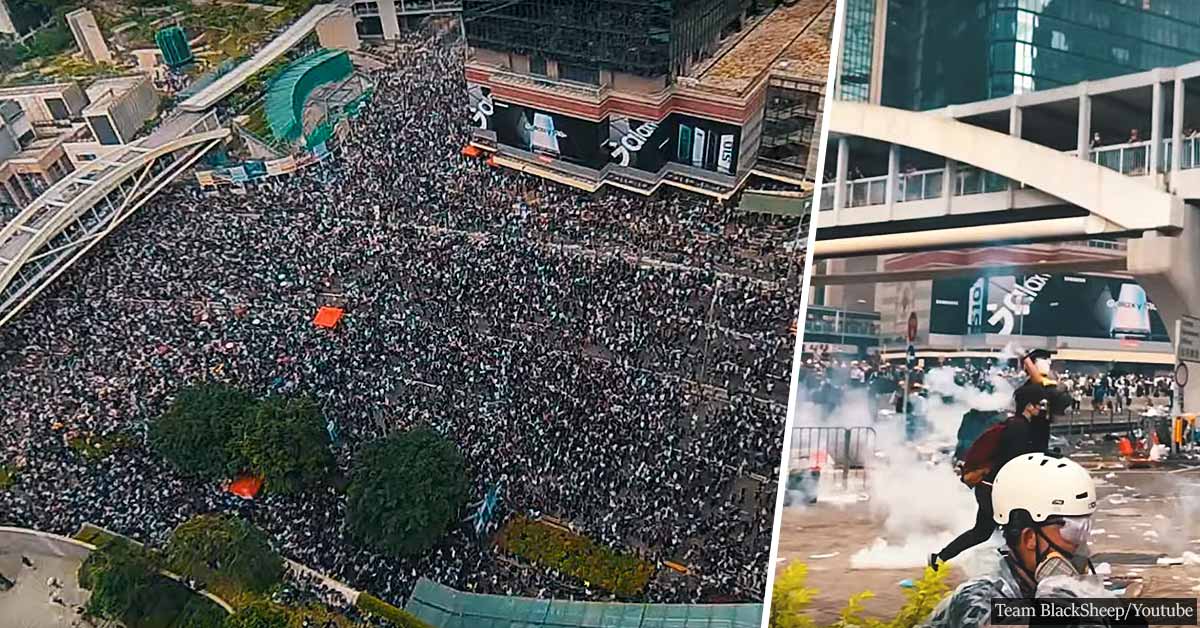 Drone Footage Shows As Many As Two Million Protesters Hitting The Streets Of Hong Kong To Stop A Controversial Government Bill
Nearly two million protestors poured into the streets of Hong Kong for a second Sunday despite the suspension of a controversial bill to expand the extradition powers of the government.
The demonstrations appear to be spiraling into a broader political movement.
The citizens of Hong Kong wanted the complete withdrawal of the bill, opponents say threatens the former British colony's autonomy from Communist China. The predominantly peaceful crowds took to the streets in significantly larger numbers even after Chief Executive of Hong Kong, Carrie Lam paused efforts to pass the legislation. A high ranking government adviser on Monday said there was now "no chance" debate on the bill would be resumed.
The ongoing public anger, which began a week earlier when hundreds of thousands filled the streets, forced Ms Lam to announce she would suspend the bill. This represents a huge retreat for a government that for months has continually insisted that nothing would stop the legislation's passage.
On Sunday, Ms Lam's office issued an apology and said the government "reiterated that there is no timetable for restarting the (legislative) process".
Protest organizers estimated that two million people have marched in Sunday's protest, while police said turnout was 338,000 at its peak.
The people of Hong Kong have spoken truth to power:
"We don't accept [Ms Lam's apology]. In her statement, she only softened her tone, but did not respond to people's demands," said Jimmy Sham, convener of Civil Human Rights Front, which organized the march on Sunday. Sham vowed to continue with more protests if the government did not meet the protesters' demands.
If numbers are confirmed, this could be the largest protest in Hong Kong history.
How do you feel about the recent events in Hong Kong? Share your thoughts with us in the comment section below.