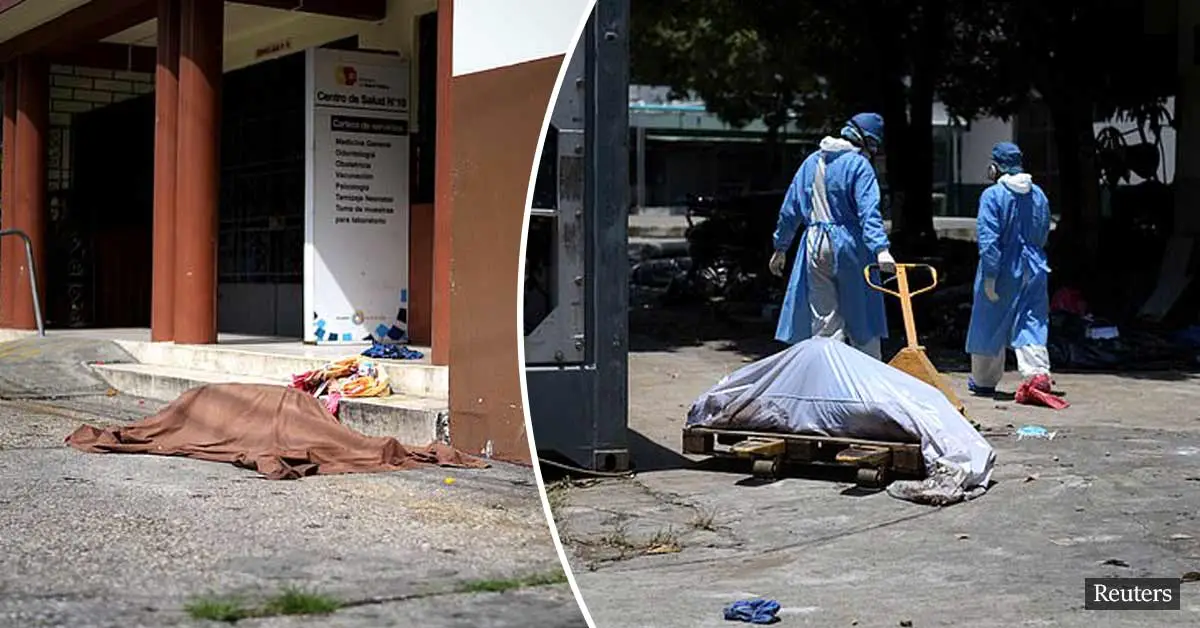 Dozens Of Bodies Are Being Left In The Streets Of An Overwhelmed Ecuadorian City
In Guayaquil, which is at the epicenter of the Equadorian coronavirus crisis, dead bodies have been piling up on the streets, as well as in hospitals and inside people's homes. 
As per official statistics, 70 percent of Ecuador's more than 3600 cases are located in Guayaquil.
Mayor Cynthia Viteri has recently requested that the government permit the municipality she leads to remove the bodies of people who died of COVID-19 or other reasons, as a result of the critical situation Guayaquil has found itself in after the virus outbreak.
"In view of the alarming situation caused by the removal of fatal victims led by the Joint Task Force appointed by the Government, we ask the competent authorities to authorize that we remove the bodies that remain in the houses," reads a message on the Twitter account of the local leader.
Viteri described a nightmarish scene:
"There are bodies in houses, on sidewalks, and on street corners. The morgue is totally collapsed because of the number of deaths." 
The task force in charge reported that it is picking up around 100 bodies off the streets per day. 
As per local media outlets, many families have found themselves locked up with the corpses of their loved ones for up to four days and many are still waiting for them to be picked up.
Last month, Guayaquil City Councilor Andres Guschmer said on Twitter that over 400 bodies had been collected from people's homes and local media revealed a week ago that close to 450 bodies were registered on the waiting list to be collected from houses. 
Santiago Olivares, a businessman who runs a chain of funeral houses, revealed that his company was struggling to keep up with demand.
"I sold the 40 that I had at the downtown branch, and 40 others from my headquarters. I had to order 10 more at the weekend and they've run out," he said.
Recently, authorities received a donation of 1000 cardboard coffins from local companies and delivered them for use in two cemeteries. 
A city hall spokesman noted:
'It's so they can meet demand. There are either no coffins in the city or they are extremely expensive.'
Ecuador has thus far reported over 3,646 cases of people invected with coronavirus, including 180 deaths, the majority of which occurred in Guayaquil and its surroundings.
The government recently imposed a state of emergency and implemented a nightly curfew in an effort to keep citizens from spreading the deadly disease.
You can see Ruptly's report on the story in the video below.
What are your thoughts on Guayaquil's horrific situation? Let us know by joining the conversation in the comments and please share this article to spread awareness on the seriousness of the current crisis we are all facing. 
Sources: Daily Mail, Washington Post