Don't grow up, it's a TRAP! 18 quotes proving why you should keep your inner child alive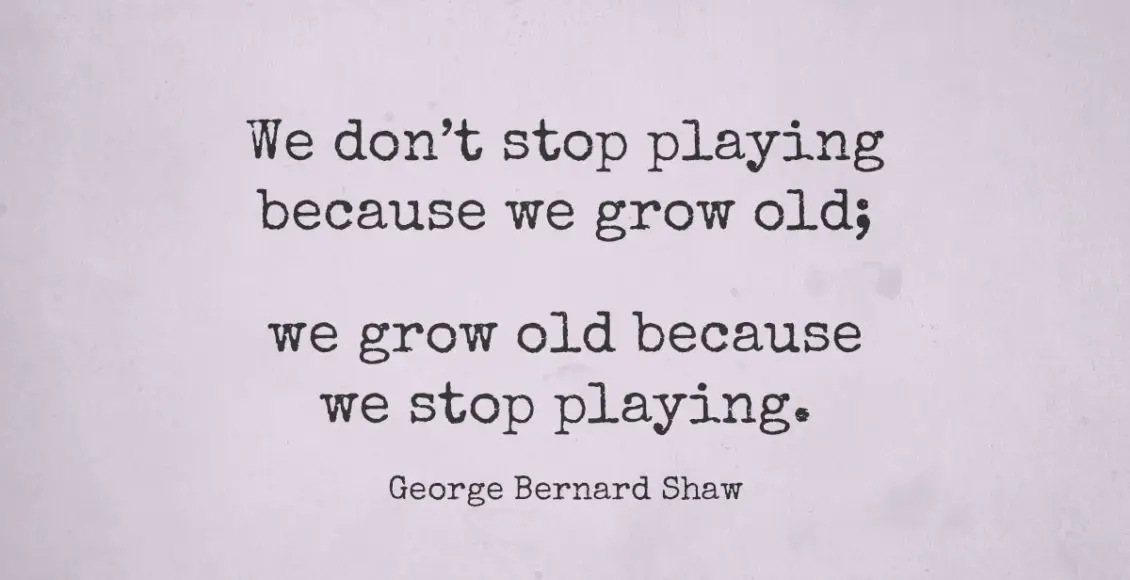 Ask yourself the following question: what is the thing you craved the most as a child? Well, apart from that toy you liked so much at the store.
Jokes aside, it was most probably to grow up and be an adult already. How often do we hear children say "When I grow up, I will…". It's as if adulthood is this long-awaited stage when everything will begin for us, finally. We wait for it so anxiously until it does happen, eventually.
Of course, nobody can remain a child forever, such is the way of life. However, throwing your inner child away might be one of the biggest mistakes you can make!
Childlike behavior is considered the most genuine in terms of human reactions and emotions. It consists of the capacity for innocence, wonder, awe, joy, sensitivity, and playfulness. It is indeed the purest, most fun and fascinating way to approach life and its unavoidable hardships.
So, for your inspiration, here are 18 quotes which will make you want to embrace your inner child and allow yourself to appreciate everything around you with the curious, innocent eyes of a child.
1. "There are two ways to live your life.

One is as though nothing is a miracle. The other is as though everything is a miracle." – Albert Einstein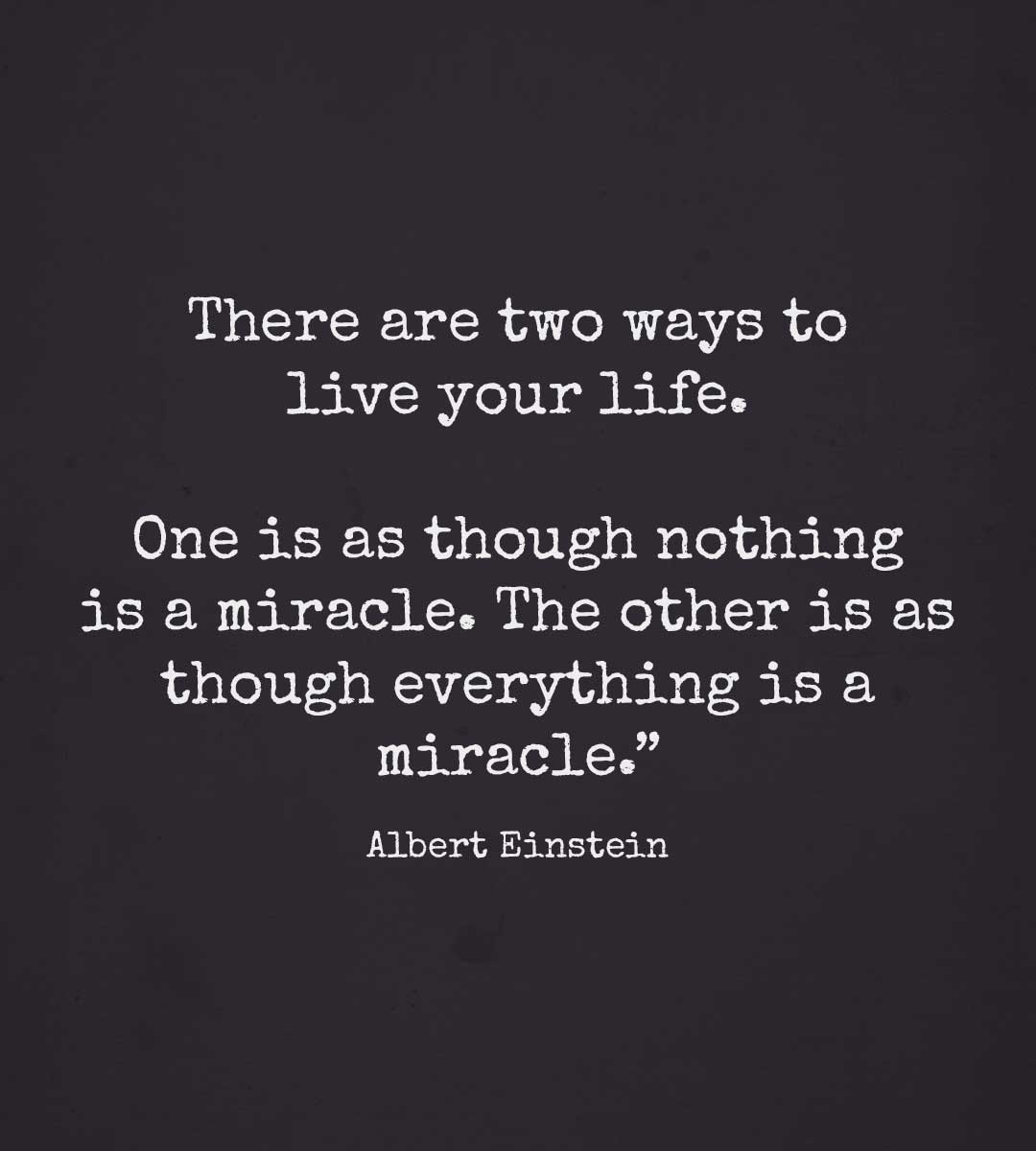 2. I realize that humor isn't for everyone. It's only for people who want to have fun, enjoy life, and feel alive. – Anne Wilson Schaef
3. On your journey, don't forget to smell the flowers. Take time out to notice that you're alive. You can only live in one day. – Ray Fearon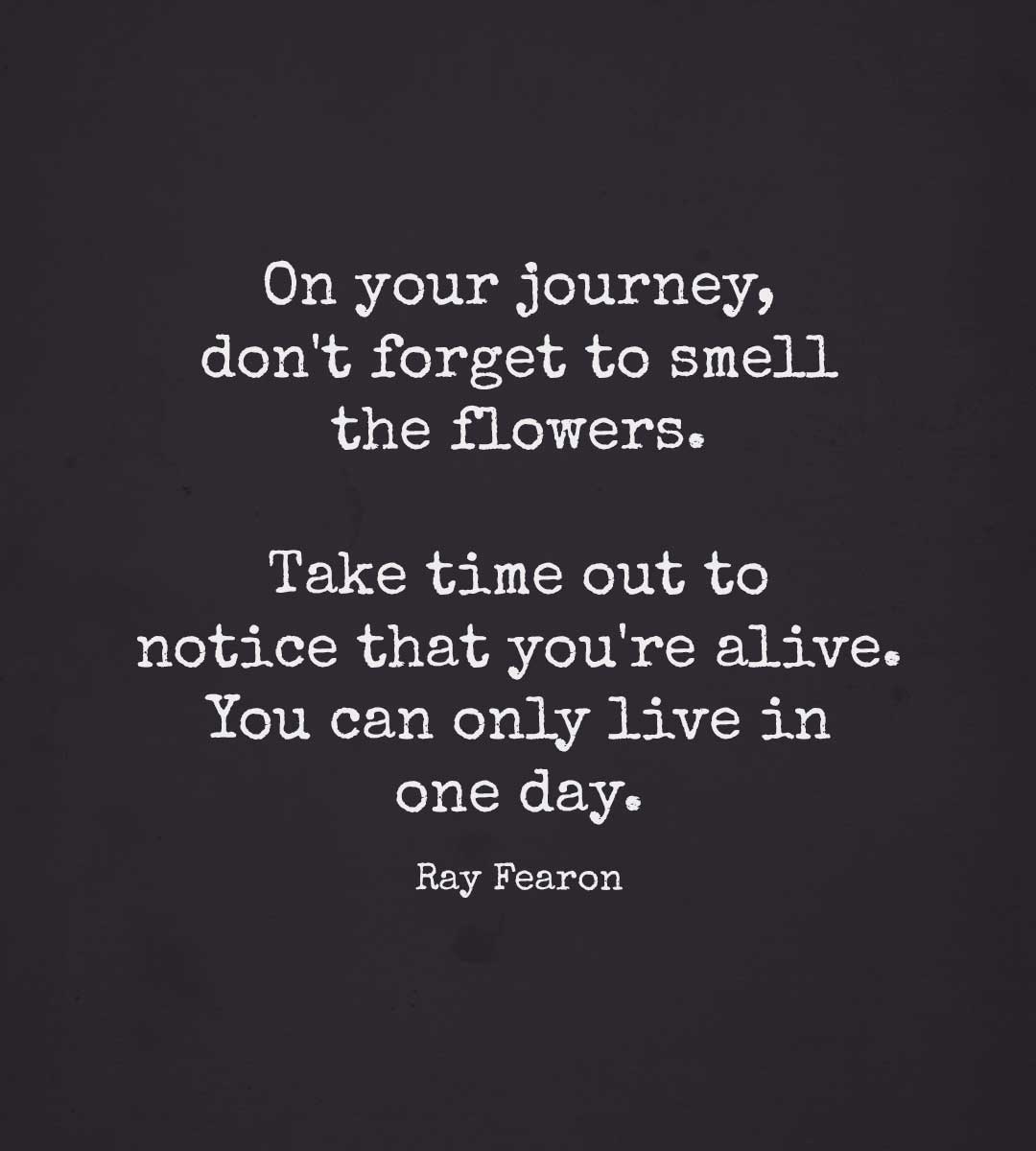 4. "The most sophisticated people I know – inside they are all children. " – Jim Henson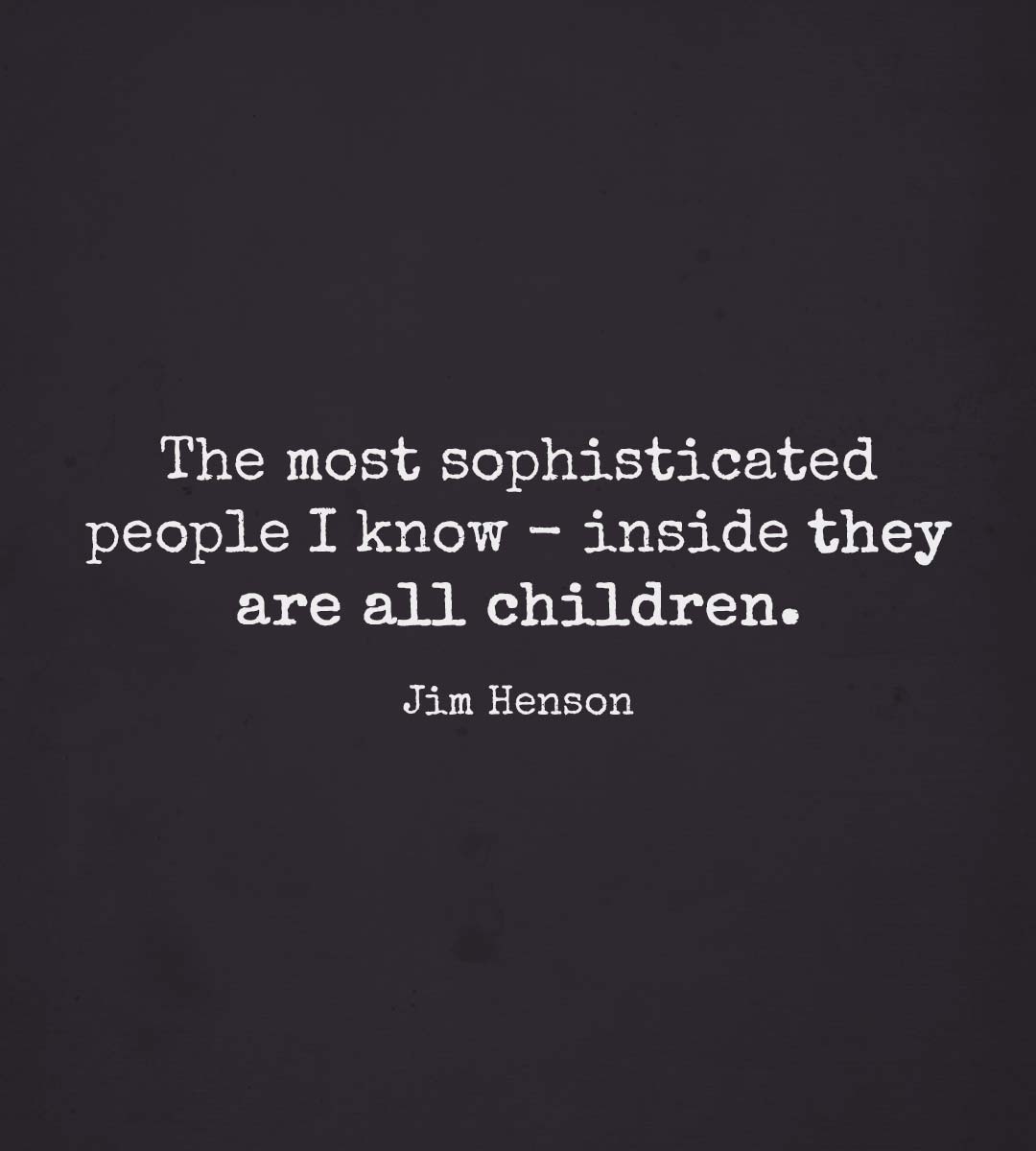 5. "Let us liberate ourselves from any form of control. Let us focus at the inner drum, where the rhythm aligns with that of our heart. The measure of responsibility, equals to the need for evolution. Just listen, the inner child, let it whisper in your ear." – Grigoris Deoudis
6. "If by growing up you mean allowing the adult within me to abandon the child within me, I have no interest in such a horrid proposition.

If instead you mean to let each enhance the other at the exclusion of neither, I have every interest." – Craig D. Lounsbrough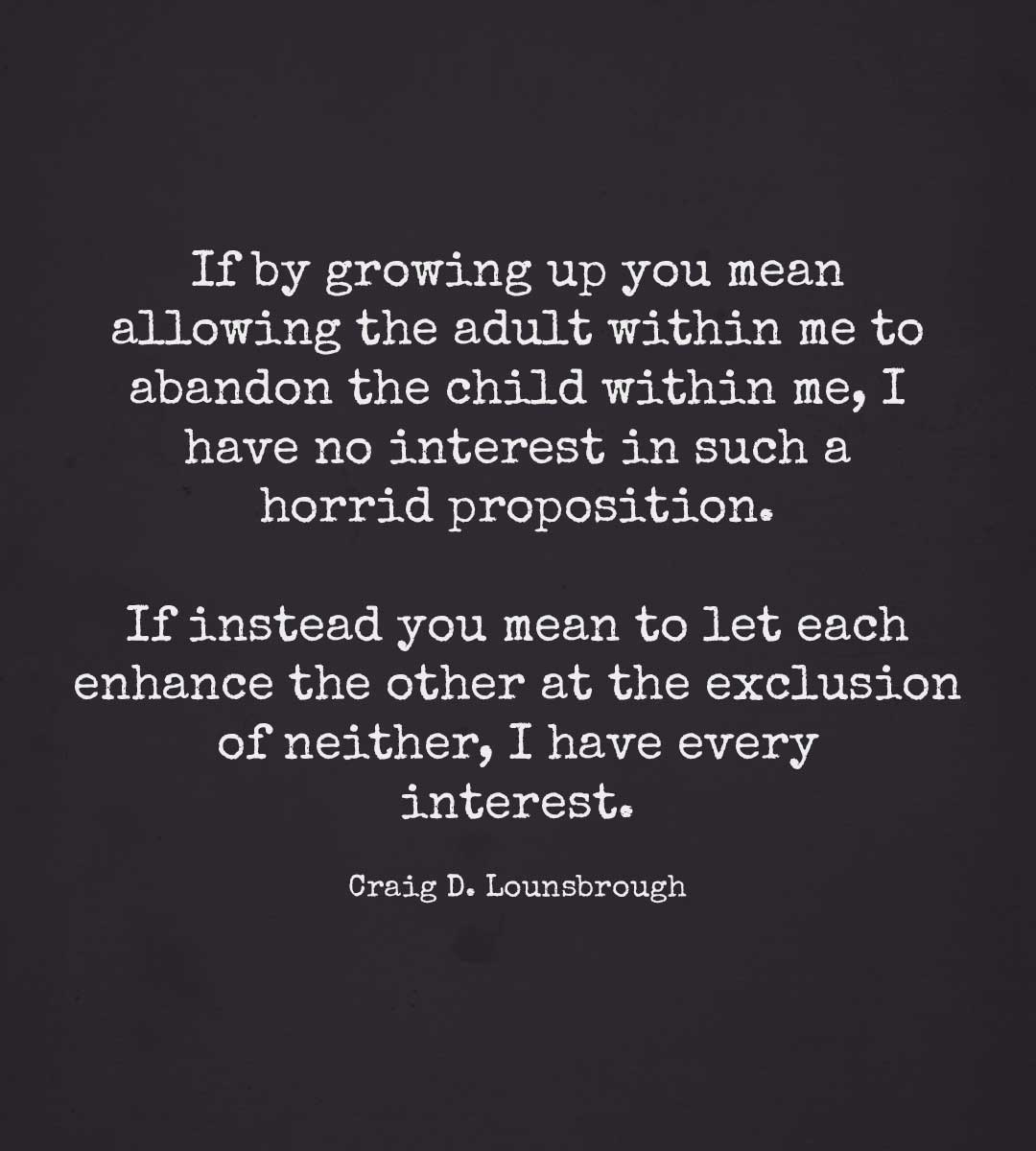 7. "I think that the process of giving your true love to someone, mainly surrounds the act of opening a door inside that's all locked up. Behind that door lives the small child that is the real you. The small child who hurts too much and feels too much and laughs too loud and always believes… true love involves unlocking the many padlocks on that door, taking her by the hand, and guiding her to the arms of the one you've chosen to love.

And I think this is why some people change forever… because they loved someone in this way, but it only hurt too much. The little one was wounded. So this is why you take her back and tell her she's better off staying inside. It is a poetic, lyrical tragedy. Some people die this way, before they ever are dead. Or maybe we don't die; maybe we live on, behind that door." – C. JoyBell C.
8. "Most of us have an inner parent that doesn't take care of the inner child's needs properly. They are more focused on the needs of the ego, such as pleasing other people in order to feel needed, or achieving success and getting recognition from others. This makes the inner parent happy for a short period of time, but it doesn't last.

There is always a feeling of not being fulfilled, no matter how much you achieve, because the inner child's needs are not being met." – Yong Kang Chan, Parent Yourself Again: Love Yourself the Way You Have Always Wanted to Be Loved
9. "The best stories come from deep within us and are of us.

Either our inner child comes out to play and makes all things possible, or we mold our characters and events from our own experiences, or our dreams of wanting to experience." – Judith Kohnen, One Chance, One Moment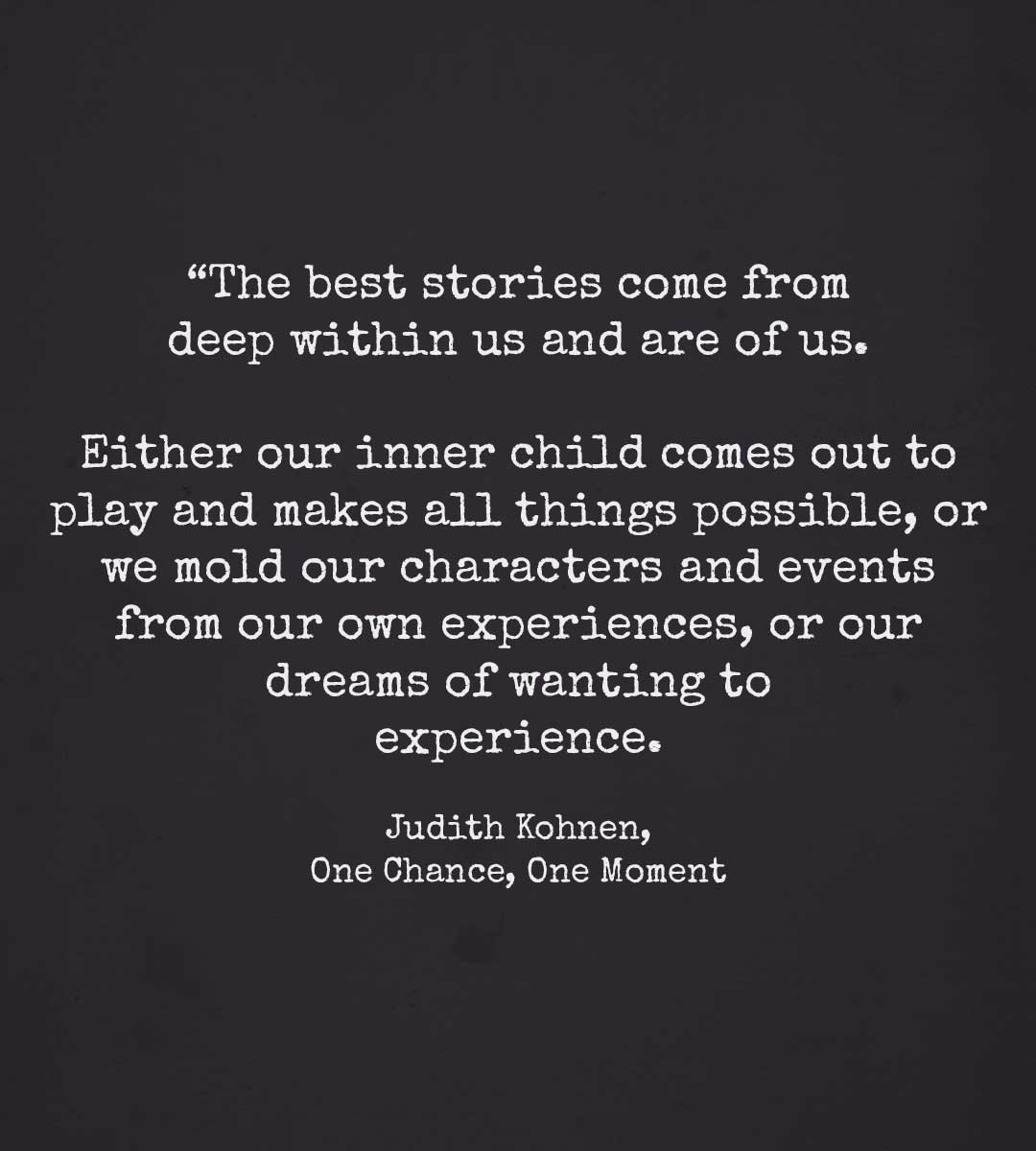 10. "We are all children that need nurturing, love and care. So give your inner child that nurturing and love, give yourself back the joy of preparing healthy and nutritious meals, joy of experiencing food without TV, reading, working, rush." – Natasa Pantovic Nuit, Mindful Eating
11. "We nurture our creativity when we release our inner child. Let it run and roam free. It will take you on a brighter journey." – Serina Hartwell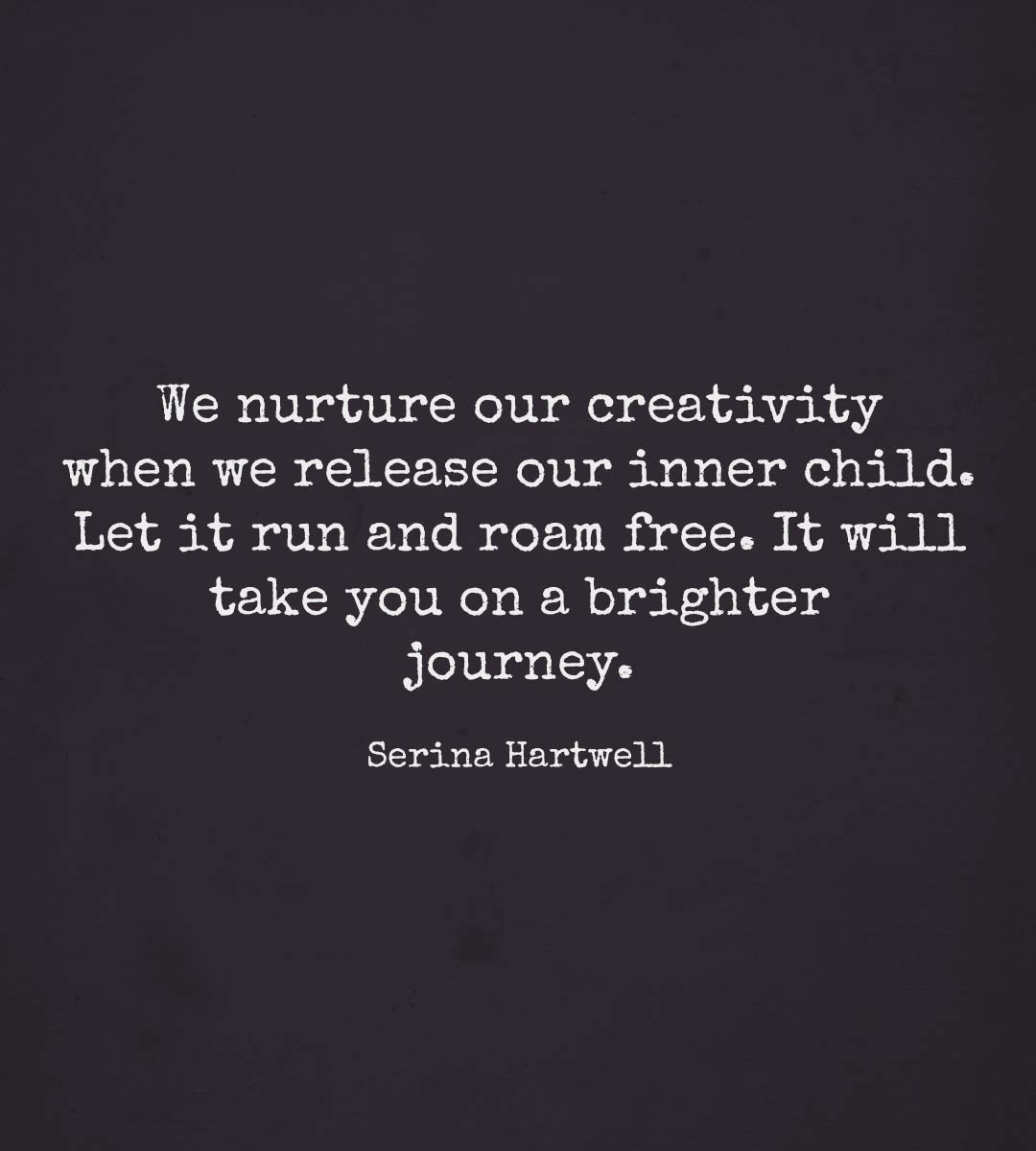 12. "Many of us are guilty of not taking enough time to dial into our inner child's voice." – Kim Ha Campbell
13. "By staying open-minded and listening to the needs and desires of your inner child, you open yourself up to the possibilities of anything and everything." – Kim Ha Campbell
14. "When we practice self-compassion, we look after ourselves just as though we are nurturing a small child.

In fact, a major part of grieving our original pain work (so that we can heal and be emotionally liberated) is to re-parent ourselves and reconnect with our inner child." – Anonymous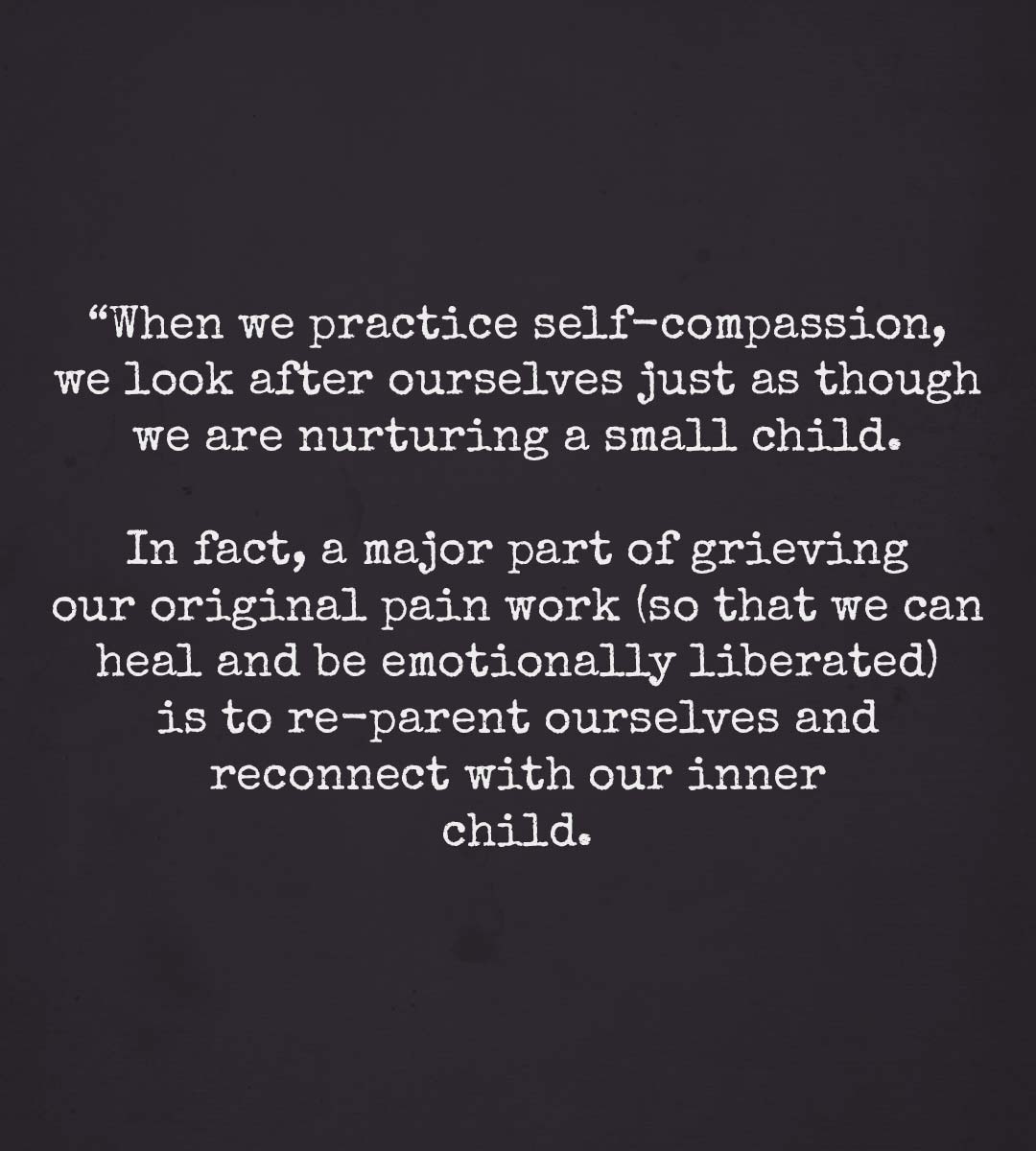 15. "See the world through the eyes of your inner child.

The eyes that sparkle in awe and amazement as they see love, magic and mystery in the most ordinary things." – Henna Sohail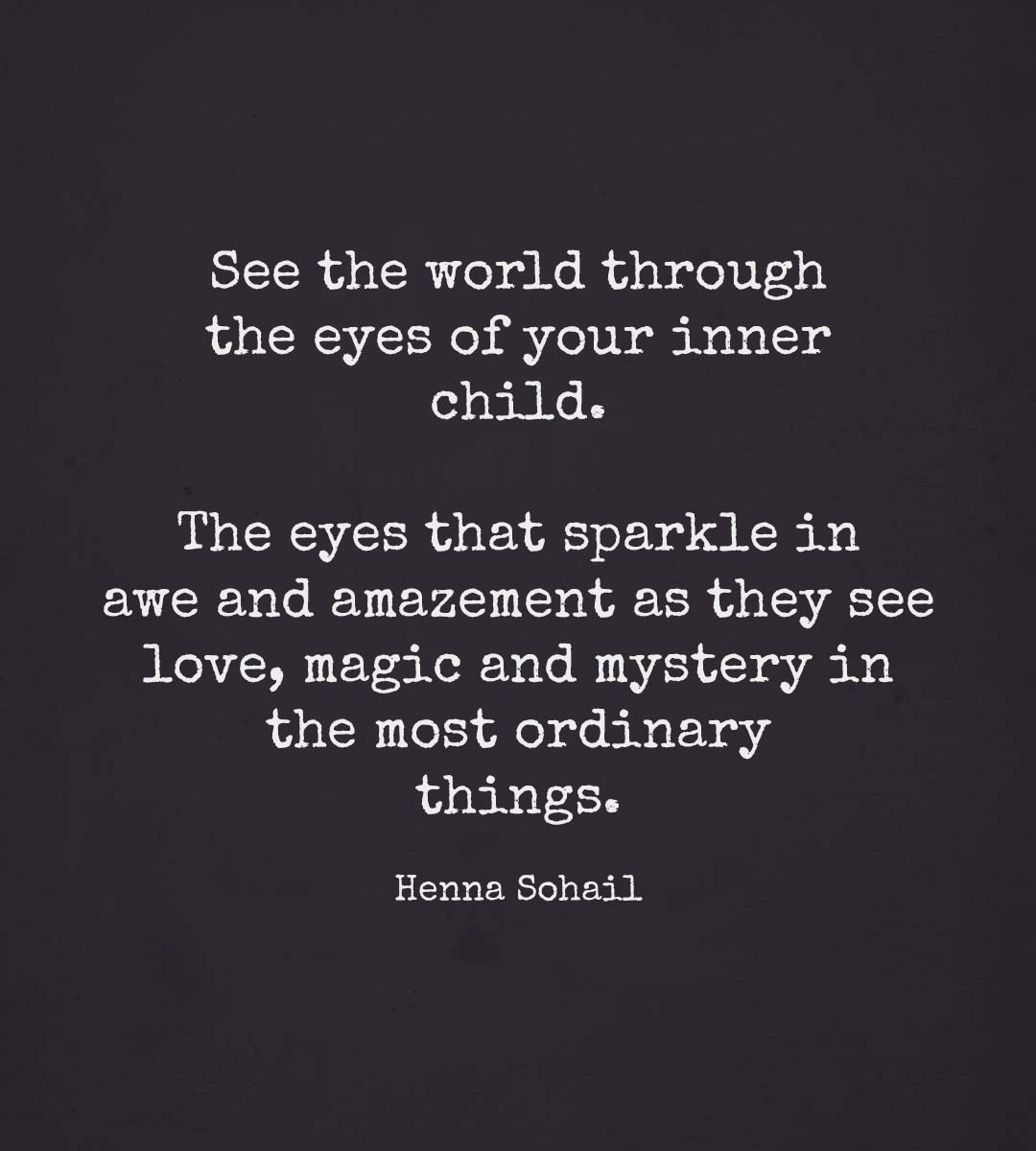 16. "Learning to embrace and savor rejection is one of the best things that entrepreneurs can do. Launching a startup is the time to find your ever-optimistic inner child again." – Alejandro Cremades
17. "The endless list of do's and don'ts handed down while growing up, gradually and unconsciously distance us from the inner child." – Santosh Joshi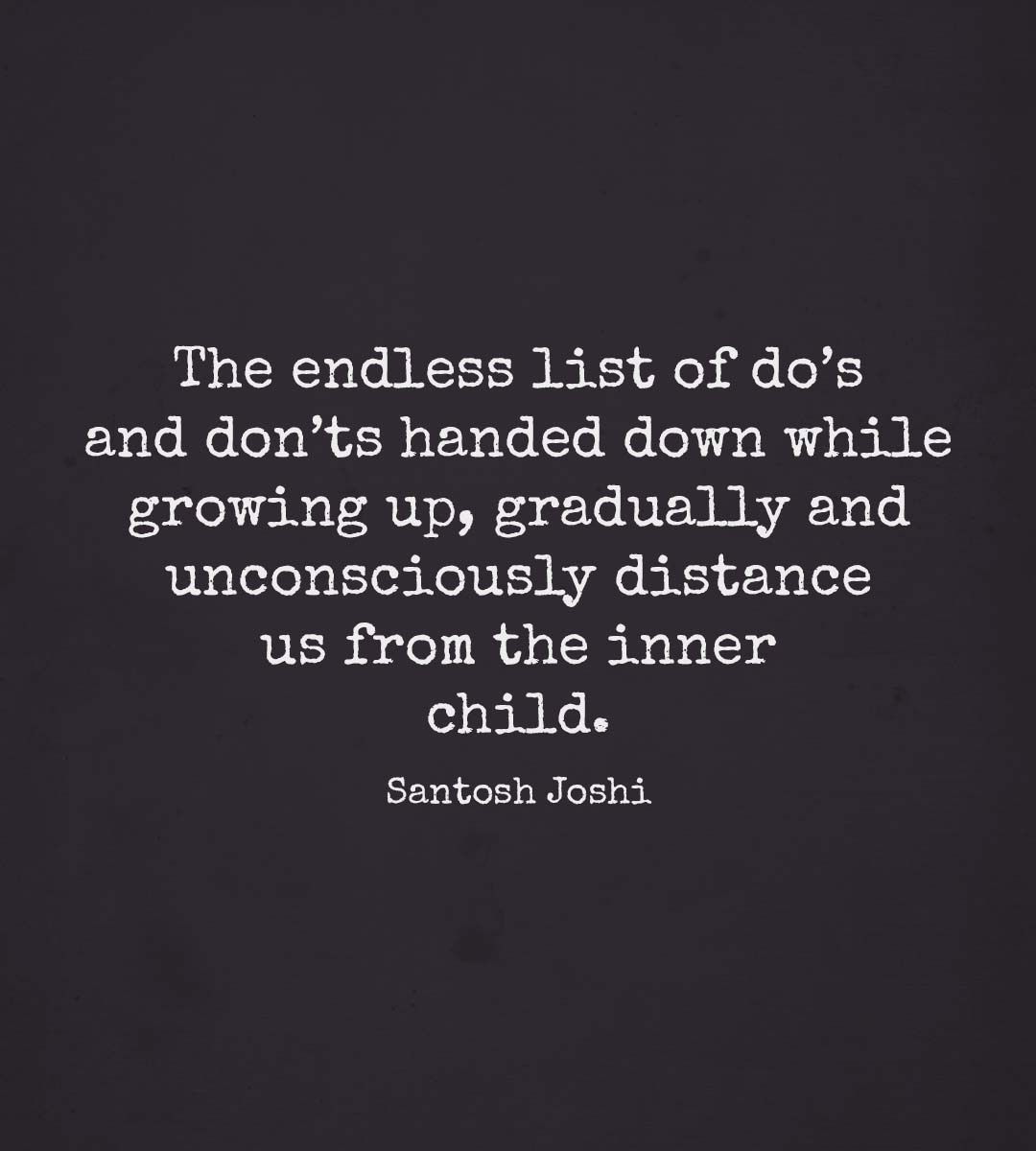 18. "We don't stop playing because we grow old; we grow old because we stop playing." – George Bernard Shaw