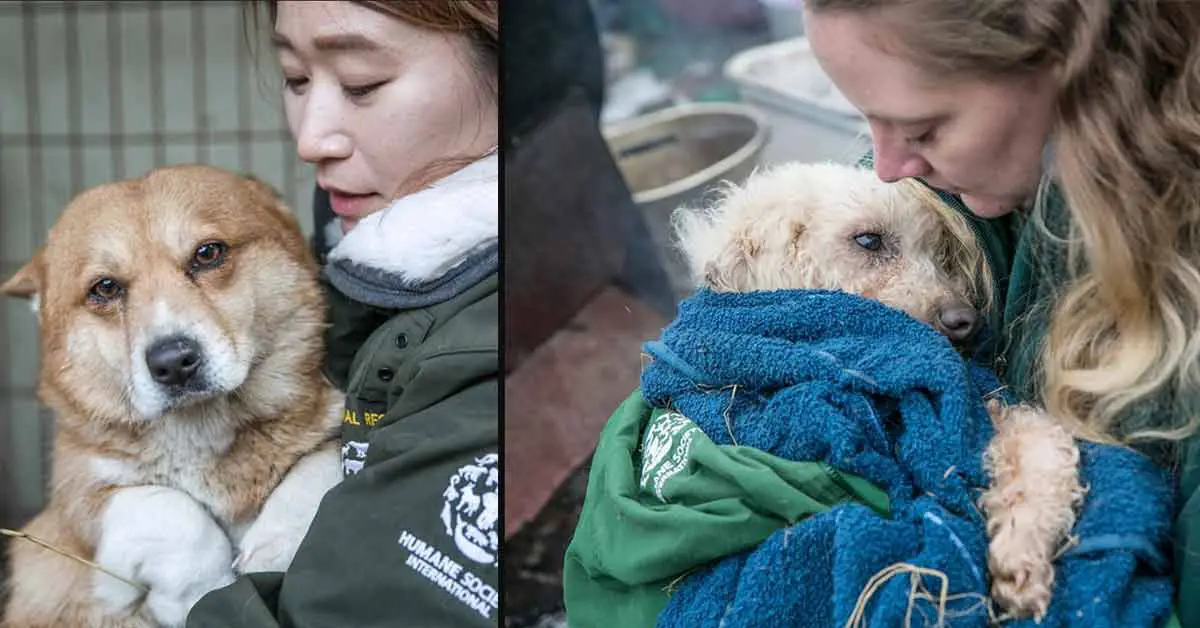 A farm for dog meat was closed because of a charity organization.
Humane Society International helps all kinds of animals including wildlife, ones in laboratories, farms, etc.In South Korea dogs aren't man's best friend. Or at least not only. As disgusting and cruel as it may sound they're
also served as a meal and are raised for meat too.

The consumption of dogs is called "Gaegogi". It's become a controversial matter because of animal rights and the tradition is waning among young people. Yet nearly one million dogs are eaten annually.
A farm in Hongseong bred dogs for meat and for selling them as pets.
However, the ones who didn't get sold had no other choice but being brought to the slaughterhouse.
Members of HSI rescued about 200 dogs from the farm. The dogs were of different breeds and lived in small, rusty cages with no proper flooring.
Due to the awful conditions, many had injuries and deformities in the limbs. There were underfed animals and a lot didn't have water. On top of that, instead of heating, there were only a few used tires and heating lamps.
The team negotiated with the owner before closing the farm. Actually, he wished to close the farm too. Recently the business has been going down Also his family felt embarrassed.
He signed a contract stating he won't trade with dog meat.
Another happy outcome is that in 2018 the biggest dog slaughterhouse
Taepyeong was closed by the city council. There's going to be a public park built in its place. The decision was made earlier but wasn't official.
The dogs rescued from the farm will be taken to the US and Canada, where they can be adopted. Hopefully, all of them will find loving owners who will make them forget the horror. To support HSI click here.