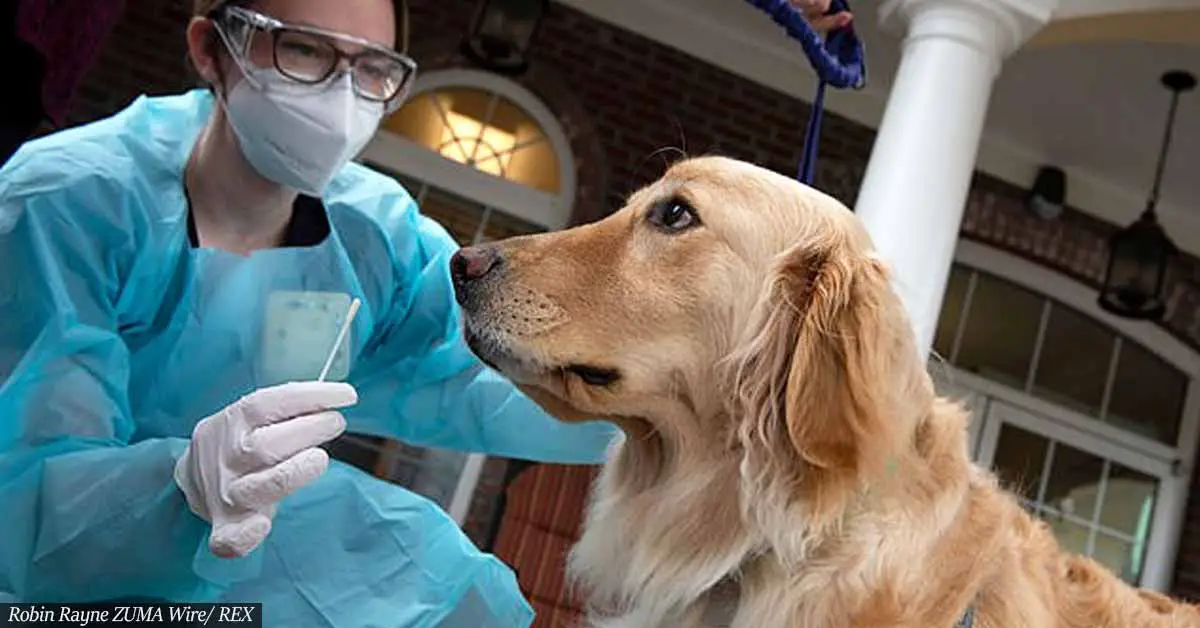 Dogs trained to sniff out coronavirus were sent to work with patients at Georgia nursing homes. 
Benton House partnered up with nonprofit training dogs to detect coronavirus with up to 95% accuracy.
CEO Mike Allard provided for five dogs to help sniff out the virus in the Georgia nursing homes' patients. 
Allard hopes the program will eventually train the canines to be able to sniff out other conditions as well. 
Canine Assistants is a nonprofit organization training dogs to detect coronavirus with up to 95% accuracy. As Daily Mail reports, since January, they have been working with Benton House – a company that operates several nursing homes in Georgia.
According to McKnight's Senior Living, Mike Allard, CEO of Benton House, came up with the idea of this wonderful after he read a news story about the pooches being used at airports.
The company's director provided for five dogs to receive training, vaccinations, food, and boarding at his facilities. He told the outlet:
"I would love to have them in all of our communities, maybe an industry thing where we have the option available."
These adorable good boys have been trained to identify patients who have coronavirus.
To detect the virus, the dogs sniff out sweat samples taken using sterile swabs. While they don't smell the virus itself, they can sense the scent people create when fighting it off.
Marshall, a charming golden retriever, was the first COVID-sniffing dog introduced in the program.
Allard hopes that the program he funds will eventually be able to have the service dogs trained to sniff out other conditions like influenza, methicillin-resistant Staphylococcus aureus, and urinary tract infections.
In the last few months, coronavirus-sniffing dogs have been put into place at airports in Dubai, the United Arab Emirates, and Helsinki, Finland.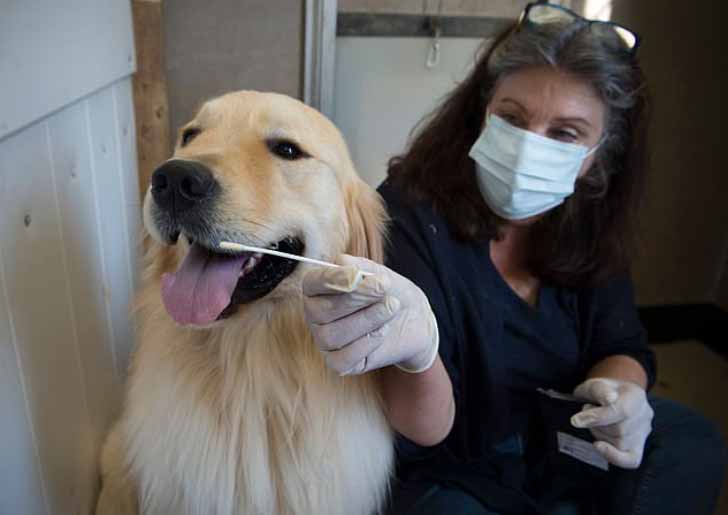 The Miami Heat also revealed they would use dogs to screen fans at American Airlines Arena for some games this season. According to a team spokesperson, the Heat is believed to be the first professional sports team to use COVID-sniffing dogs to help screen fans attending games.
Matthew Jafarian, the Heat's executive vice president for business strategy, said:
"If you think about it, detection dogs are not new. You've seen them in airports, they've been used in mission-critical situations by the police and the military. We've used them at the arena for years to detect explosives."
What do you think of this paw-some program training dogs to detect COVID-19? Leave a comment to let us know!