Dog walker almost loses pants on viral video as cat attacks him and his pet after they get too close to kittens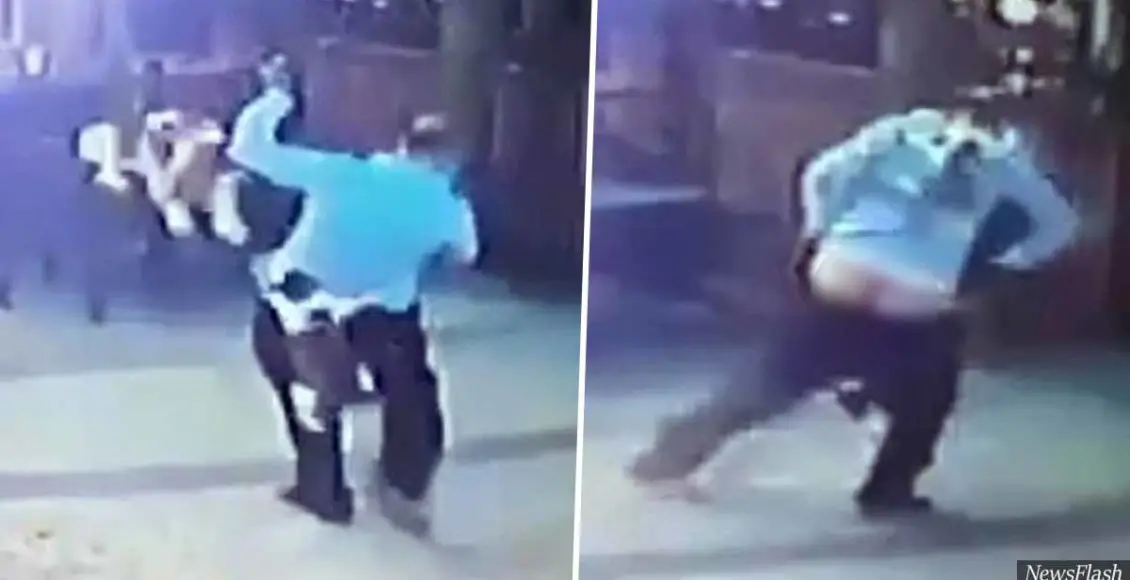 Istanbul, Turkey: This is the incredible moment a man has to lift his dog in the air – and hold on tight to his pants – when a protective cat attacks them for getting too close to her babies.
CCTV video shows the dog-walker lifting his pet by its leash as the cat jumps all over him.
The protective mother is then thrown to the ground a number of times but keeps on trying to attack the pooch as the man struggles to keep his pet safe.
According to Turkish news publication Sozcu, the man was walking his pet near a cafe when he saw the vicious feline running in his direction. 
Understanding the cat was going after his pet, the man lifted his dog into the air by its leash so the cat jumped on him trying to get to the pooch.
At one point the cat was shooshed away by two other people who helped the man, one of them even using a chair to chase it off.
Bwahahaha! Dog walker almost loses trousers as cat attacks him and his pet after they get too close to kittens https://t.co/18Z4c5aA5G

— she who herds cats (@SheWhoHerdsCats) October 27, 2020
The cat, who staff at the cafe have named Azrael, attacked the man and his dog for getting near her little ones. 
The cafe employees defended the mother, saying she had 5 babies and that she was just trying to shield them from harm. According to them, she also attacked other dogs that came near her kittens.
They named the cat Azrael after the cat from the cartoon kids show 'Smurfs', owned by the evil Gargamel. Azrael often helps its master catch Smurfs so he can turn them into gold.
See the CCTV video by clicking below.
What are your thoughts on this story? Let us know by joining the conversation in the comments and please share this article if you've enjoyed it.