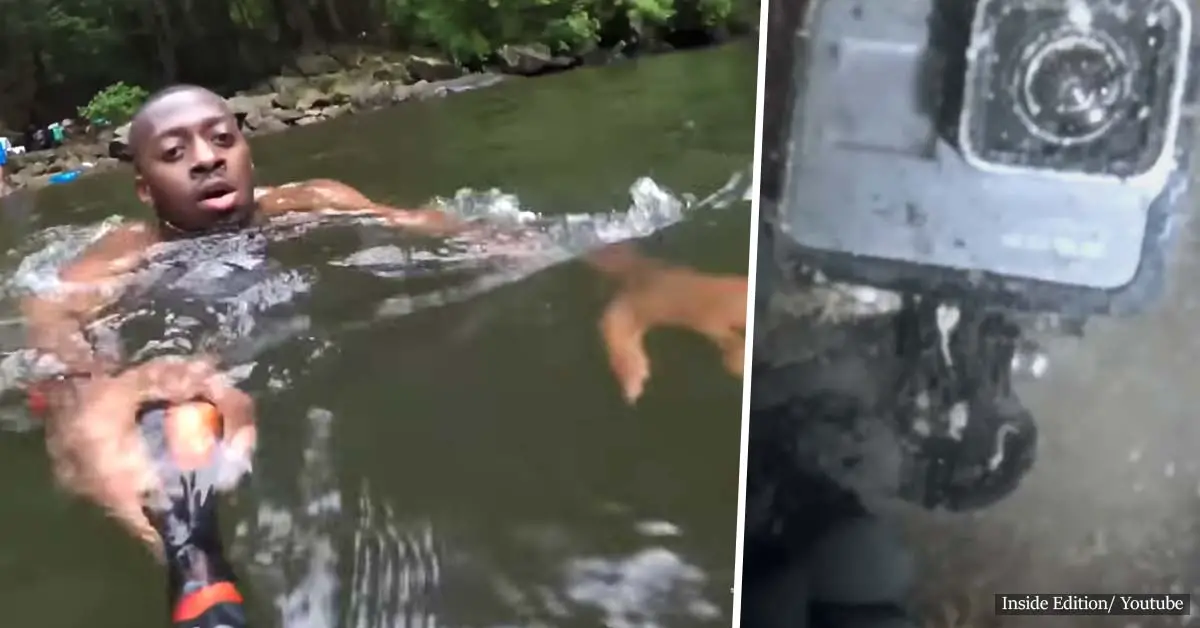 Diver finds GoPro camera containing final moments of man who drowned, Gives Family Closure
A long-lost GoPro camera containing the final moments of a young man who drowned three years ago was found in Tennessee. 
While treasure-hunting in the Forest Falls Recreation Area last year, the scuba diver Rich Aloha found Richard Ragland's missing camera. Tragically, Richard died in 2017, just a few days before his 23rd birthday, as WSB-TV reports.
The YouTube personality Rich Aloha shared:
"I strongly believe that God led me to this GoPro because the only thing I saw was the end tip of the thumbscrew and everything else was just covered in muck. I was going through the footage and I said, 'Oh my God, this is the guy.'"
Luckily, the memory card inside the GoPro camera wasn't destroyed, and Aloha could recover several videos and share them with Ragland's grieving family. The footage shows the 22-year-old having the time of his life, smiling, laughing, and spending quality time with his friends in the Marion County waterfall, as revealed by New York Post.
The scuba diver discovered these videos showed the last moments of Richard's life before he drowned the same day. 
When the treasure-hunter Aloha saw the videos from the card, which miraculously survived buried in the bottom of a lake for two years, he tracked down Ragland's parents in Sandy Springs, Georgia, and delivered the precious footage to them.
Robin McCrear, the drowned man's grieving mother, shared watching the videos of the last moments of her son's life would be 'an out-of-body experience'. She added:
"What we've seen so far is Rich being Rich, living life to the fullest."
Ms. McCrear said Richard was 'an amazing young man' who was 'full of love, full of energy'.
In a Facebook post, Rich Aloha shared:
"My heart 💔 breaks for the family and friends of Richard L Ragland III I'm beyond amazed that God used me as a vessel for His glory to return such a priceless GoPro to the family!!!"
The family was deeply touched by Aloha's incredible act of kindness. Richard's mother said:
"For him to go through his efforts to do his research, make numerous phone calls, he didn't give up until he got in touch with us and that means the world to us."
The vlogger was beyond amazed when he discovered the 22-year-old's final moments on Earth. After he shared the footage with Ragland's family, he told Inside Edition:
"I just feel like I've returned something so important to them that words can't describe how it feels."