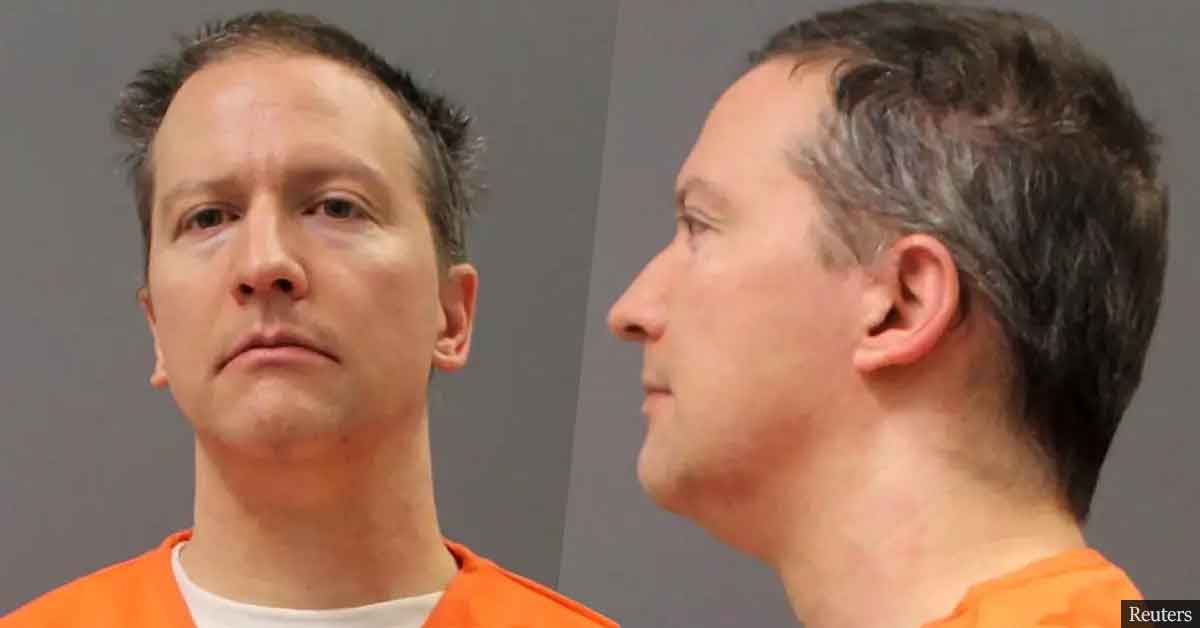 Former Minneapolis police officer Derek Chauvin has filed for a new trial in the death of George Floyd, arguing that his constitutional right to a fair trial was breached numerous times throughout the process.
His lawyer, Eric Nelson was troubled by the judge's refusal to grant a change of venue and the fact that jurors were not sequestered during the trial. And that's not all…
The filing reads:
"The cumulative effect of the multiple errors in these proceedings deprived Mr. Chauvin of a fair trial, in violation of his constitutional rights." 
BREAKING: Derek Chauvin's Attorney Files Motion For New Trial on the Grounds of Juror Misconducthttps://t.co/WubCiE5vsE

— Jack Posobiec (@JackPosobiec) May 4, 2021
According to Nelson, the court's decision to decline to compel testimony from Morries hall, a suspected drug dealer and friend of the victim who was with him at the time of the May 25, 2020 incident that led to his death, was unconstitutional.
"The Court abused its discretion and violated Mr. Chauvin's rights under the Confrontation Clause when it failed to order Morries Hall to testify, or in the alternative, to admit into evidence Mr. Hall's statements to law enforcement regarding his interactions with George Floyd and presence at the May 25, 2020 incident."
Hall invoked the Fifth Amendment to avoid giving a testimony, but he had made statements to authorities that were not revealed to the jury, despite Nelson's attempts to present them in court.
Derek Chauvin's attorney files motion for a new trial, alleging misconduct by judge, prosection and jurors https://t.co/2RE6JQK7IA

— The Washington Post (@washingtonpost) May 5, 2021
Nelson also accused prosecutors of "pervasive, prejudicial prosecutorial misconduct" and alleged that jurors convicted the officer on poor evidence. 
"The Court abused its discretion when it submitted instructions to the jury that failed to accurately reflect the law with respect to second-degree unintentional murder, third-degree murder and authorized use of force," the filing continues.
He went on to argue that the court permitted prosecutors to lead witnesses during questioning.
Judicial Watch filed a complaint with the chairman of the House Office of Congressional Ethics against Rep. Maxine Waters for violating House ethics rules by encouraging violence and attempting to intimidate the jury in the trial of Chauvin. READ: https://t.co/BZdBLzoSCP

— Judicial Watch ⚖️ (@JudicialWatch) May 5, 2021
Also, Nelson asked for the scrapping of all the guilty verdicts against Chauvin.
A couple of strong areas of conflict were also not mentioned in the filing – controversial remarks from Rep. Maxine Waters, and a juror who was photographed at a Black Lives Matter protest but did not acknowledge it on the questionnaire given to potential jury members before the start of the trial.
Waters called for protesters to "get more confrontational" if Chauvin had been acquitted.
Furthermore, juror Brandon Mitchell was also photographed last summer at a Washington, D.C., Black Lives Matter rally wearing a shirt that read "Get your knee off our neck".
On the questions of whether potential jurors had attended protests over the death of Floyd or over police brutality, Mitchell answered "no" to both.
What are your thoughts on this story? Let us know by joining the conversation in the comments and please share this article if you've found it of value.