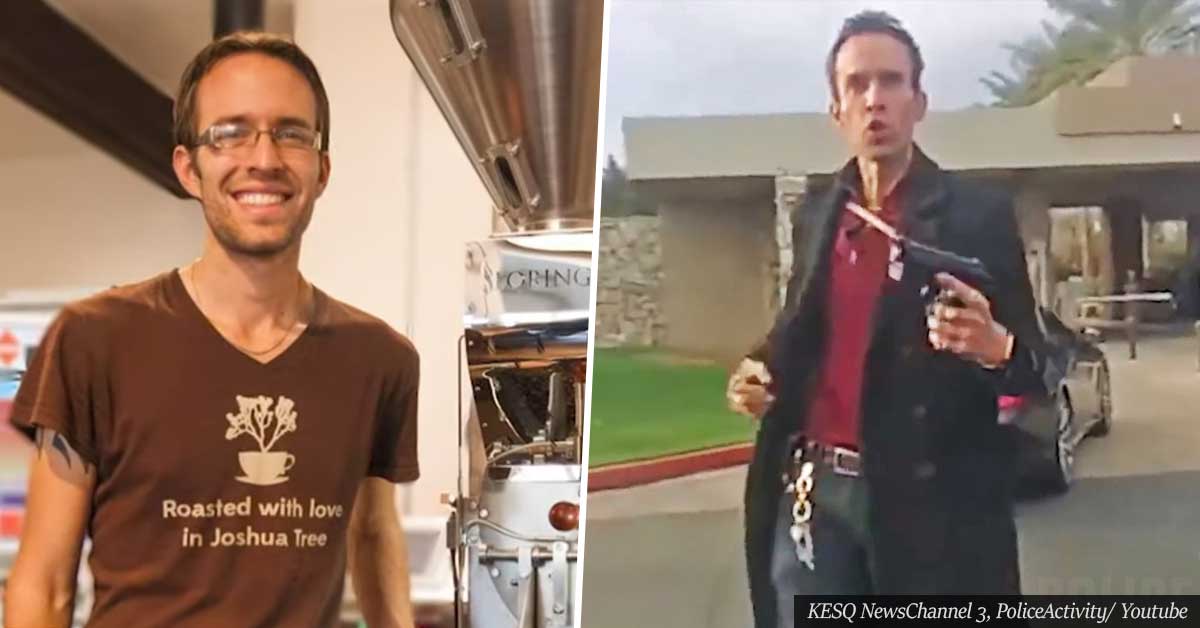 Deputy shoots and kills popular coffee company owner after he pulled and air pistol on him
Police in La Quinta, California shot dead the owner of the local 'Joshua Tree Coffee Company,' during a traffic stop.
Last February, the Riverside County Sheriff's Department were called regarding the brandishing of a weapon in the area of Simon Drive and Highway 111. The man responsible was 33-year-old Royce Robertson, who owned Joshua Tree.
The police were informed that Robertson was holding a gun at someone and threatened to kill him. While on their way to the location, deputies were told that the suspect had fled the area and was driving on Highway 111.
Riverside County Sheriff's Deputies Monday shot and killed 33-year-old Royce Robertson, owner of the popular Joshua Tree Coffee Company, during a confrontation at an Indian Wells country club https://t.co/3QZ1mKZjPB

— CBS Los Angeles (@CBSLA) February 18, 2021
One of the deputies located Robertson's car near the intersection of Desert Horizons and Highway 111.
A traffic stop was attempted as the suspect drove in the Desert Horizons Country Club. He was eventually stopped and left his vehicle while pointing his gun at the deputies. Robertson was then shot and was later pronounced dead after Calfire arrived at the scene.
Riverside County Coroner's office has identified the man shot and killed by sheriff's deputies in Indian Wells yesterday as Royce Robertson of Joshua Tree. Hear what his sister has to say and why she is looking to the sheriff's department for answers. At 6. pic.twitter.com/YPK4tG2PL5

— Karen Devine (@KarenDevineKESQ) February 17, 2021
Robertson's air pistol looked almost identical to a real handgun.
No one else was harmed during the incident.
In an interview for KCAL, Demetria Robertson, the victim's sister said:
"He was a good person. They should all feel bad about this. They didn't kill a bad guy, they killed a good guy."
WARNING: The video below may be disturbing for some viewers!!!
What are your thoughts on this tragic story? Let us know by joining the conversation in the comments and please share this article if you've found it of value.