Dentist explains how "mewing" helps you "get rid" of double chin
The latest TikTok trend can help you hide your double chin, and this dentist explains why.
Imagine being able to make your double chin disappear in seconds. Well, using this TikTok trick, it could be quite possible.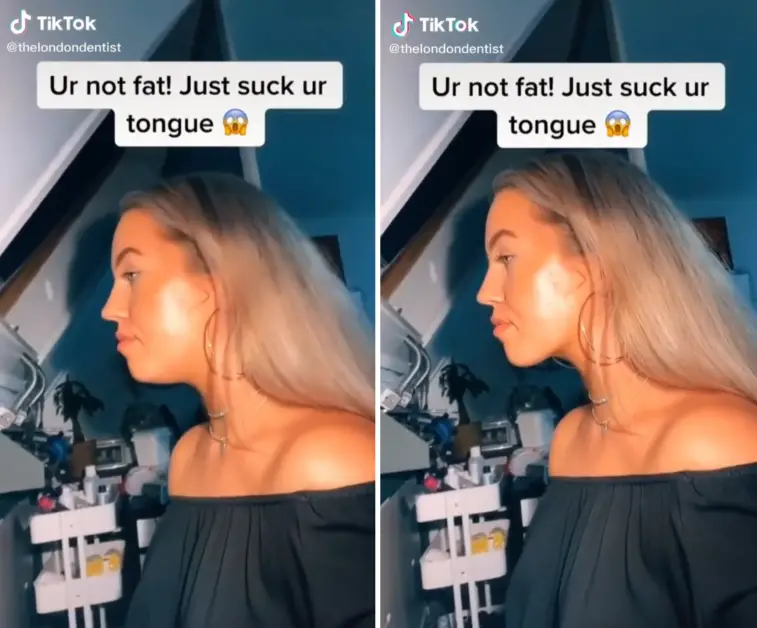 The trend in question is called "mewing." Dr. Vikas Prinja, a London-based dentist, has recently explained the phenomenon in a video that gained over 1,6 million views in just days.
According to the expert, mewing is "supposed to create a stronger jawline, more defined cheekbones and maybe even straighten teeth." All you have to do is hold your tongue to the roof of your mouth. The dentist illustrates how that process "stops your cheeks from being able to squeeze in and make your top jaw more narrow."
As Unilad notes, Dr. Prinja admitted there is "not too much research" on the subject.
However, he advised anyone who would like to try it to put their lips together, bring their lower teeth behind their top teeth, and place the front and back of their tongue to the roof of their mouth. He then tells his TikTok viewers who are curious about the mewing effect to "try and stay like that for as long as possible."
While some social media users who gave the trend a try said it worked, others admitted they didn't see a significant change.
Meanwhile, one person clarified in the comments that the "pouch" forming a double chin is "normal," saying, "it's excess skin that stretches when you look up."
Of course, holding your mouth and tongue in a certain way all the time would be pretty uncomfortable. Besides, not everyone sees having a double chin as a flaw.
But if you are interested in trying the trend, let us know if it works for you!