Dear Mom, If I know what love is, it's because of you!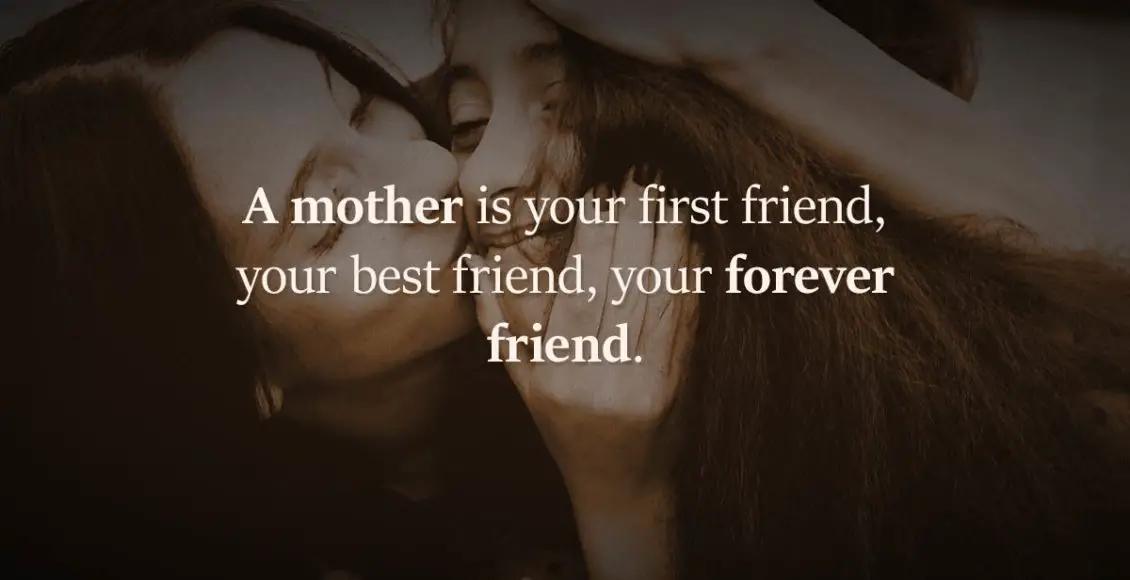 Remember when you were just a kid, and you were ashamed of showing up in school holding your mother's hand?
How do you feel about this now?
When we are young and careless, we can't truly appreciate all the love, care, and devotion our mothers invest in raising us.
We think that our parents are nothing but grumpy adults that have no idea how to have fun and always find something to murmur about.
But as we grow up and we turn into adults, we eventually begin to understand them. We see that they were actually right about almost everything they told us. We realize that each and every one of their words and actions were fueled by the sole reason to protect us and teach us what's good and what's not.
Our mothers were the ones who kissed our knees whenever we fell down while playing with the other kids in the neighborhood.
They were the ones who sang us goodnight songs and read us our favorite bedtime stories over and over again.
A mother is the first person to acknowledge her children's talents and encourage them to never stop chasing their dreams. Mothers show their kids all the right ways to pursue their passions and become the best versions of themselves when they grow up.
If you know what love is, it's because of your mother.
She was the first person to love you unconditionally. She was and will always be the only one who will believe in you and support you on every step of your journey. Besides, you can't deny that you are this kind, empathetic person you are today, mostly because of the valuable life lessons your mother has taught you throughout the years.
Your mother gifted you with beautiful moral values such as respect, compassion, generosity, honesty, and integrity. She neglected her own wellbeing for the sake of yours. And she gave her best to make sure you grow up in a safe, healthy, and loving environment. No matter what it cost her, your mother did everything she needed to do to make your childhood as careless and happy as possible.
She was the one keeping the balance in your family, and the one putting everyone else's happiness before her own. What's more, while you were just a child, she never showed you she was hurt or sad. She always used to put on a happy face and calm you down, whenever there were troubles. She didn't want you to see the ugly face of holding a family together while you were still enjoying the freedom of your childhood.
There are many other reasons to respect and appreciate your mother for. She was your first friend, she is your all-time best friend, and she will always be your forever friend. And wherever your life takes you, whatever you decide to pursue, and whomever you choose to become, she will always support and love you deeply, genuinely, and unconditionally.
Dear Mom,
Thank you for always being there for me.
Thank you for loving me, even when I wasn't worthy of your precious love. And thank you for sacrificing so much to give me everything I needed for a beautiful childhood.
I am grateful for having such an incredible, soulful, admirable mother.
Thank you for teaching me how to accept my imperfections and embrace my true nature. And most of all, thank you for helping me become the person I am today, for always motivating me to do better, and for believing in me when no one else did.
Here's to all the brilliant, strong women who raised us! Thank you!