Trying to figure out how to freak your relatives out?
Well, this dad might give you the perfect idea to give everyone around you numerous mini heart attacks.
In fact, he has not only his family freaked out but also thousands of social media users.
This witty dad has been photoshopping his baby girl into hair-raising situations.
As per The New Yorker, in a Reddit post, Stephen Crowley, from Dublin, explained that he was curious about the kind of reaction he would provoke.

Credits: Stephen Crowley
Stephen's initial motivation, however, had nothing to do with giving his relatives heart-attacks. When his baby girl was only four months old, she had hemophagocytic lymphohistiocytosis (HLH) – a rare immune disorder. Stephen shared:
"She spent the next six months in the hospital receiving chemotherapy and ultimately a bone marrow transplant, which saved her life."
At first, the creative dad was sharing snaps of his daughter only to his family members. He then realized they were 'desperately seeking a little humour in our lives'. So, to make their days much brighter, he started photoshopping his baby girl into 'marginally dangerous' settings just for fun. And we all love the results!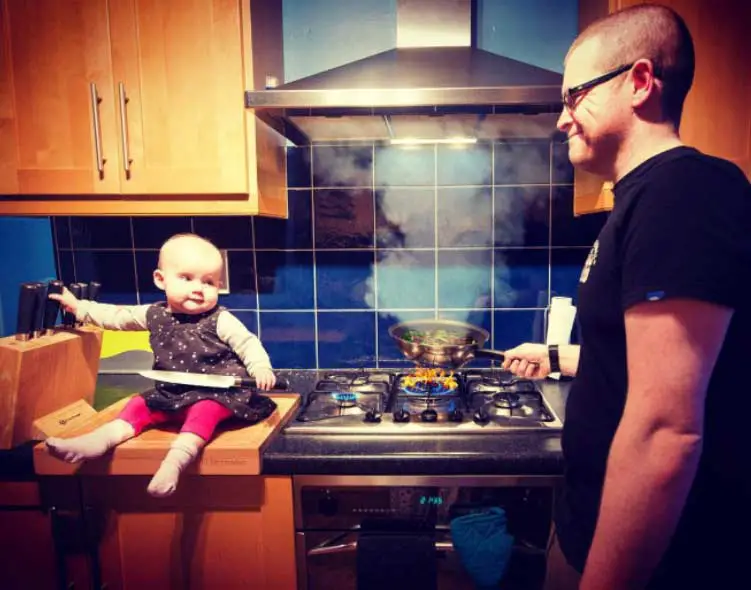 After Stephen's awesome photoshop skills went viral, he received well wishes from people from all over the world.
What's more, some of them even offered to help him and his family.
The awesome dad is now excited for the time when his little princess will grow up, and he would see her pure reaction to her odd baby photos.
You can find these and other 'marginally dangerous' photos on Stephen Crowley's Instagram page.
Would you try photoshopping your kid to freak your friends and family out? Let us know in the comment section! And please feel free to share this article to brighten someone's day up!