Loving dad makes the sweetest birthday surprise! He turns daughter's favorite bedtime story into a real book.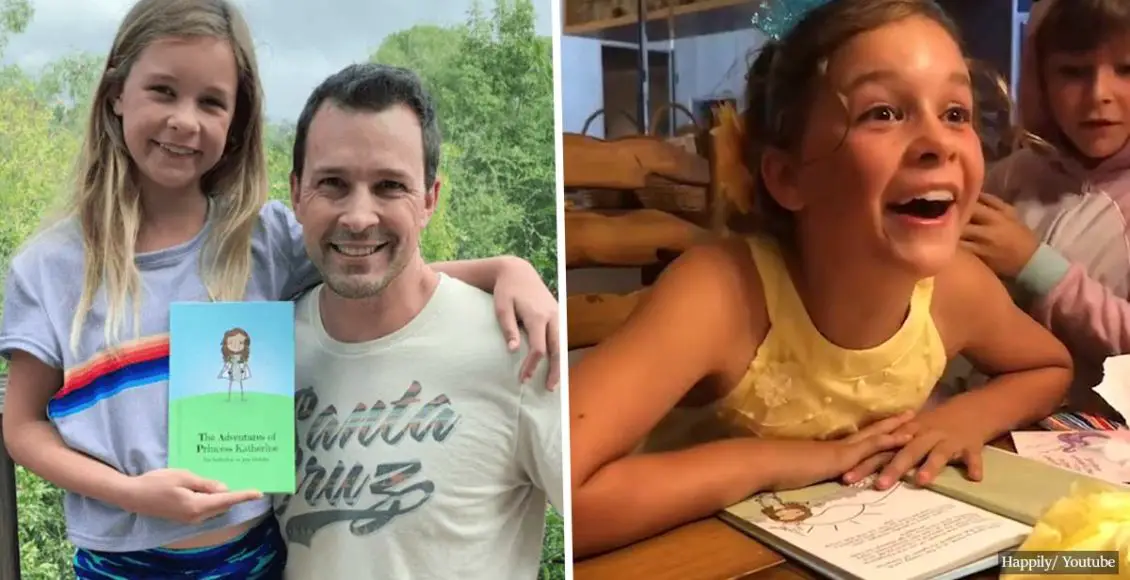 Almost every kid in the world has a favorite bedtime story.
As grown-ups, we still remember all the lines of that one tale our parents read to us a million times. And every time we heard or read this story, we still loved it as much as the first moment we glanced at it.
What's different about this girl's favorite bedtime story is that it's quite personal and unique.
Brad Crabtree and his baby girl Katherine always had that special father-daughter relationship that every parent wishes to have with his children. This dad made up the perfect story for his little girl. When her 10th birthday was just around the corner, he decided to do something wonderful to surprise his daughter.
Just like every kid, Katherine loves to be snuggled in bed and listen to her favorite bedtime story. Her imaginative father made up quite an interesting and exciting story about a princess named Katherine and her friend, Frankie the unicorn. Brad's daughter loved the story, and she would ask for it night after night.
For his little girl's 10th birthday, he set out to create a book based on her favorite story. He titled the book "The Adventures of Princess Katherine".
Of course, the girl's beloved story was there. Besides, her amazing dad added several extra stories to guide her throughout her life journey.
When her birthday came, Brad gave Katherine the most wonderful present she could ever ask for.
One of the other family members recorded the birthday girl's reaction to her father's heartwarming gift.
At first, Katherine had no idea what this book was. She loved the title as it says "Princess Katherine…", just like her name, but she wasn't sure what the book was about. But when they made her read the first story, she realized it was her all times favorite bedtime tale her father used to read to her night after night.
I'm not crying, you are.
The little princess burst into tears of happiness. Soon, almost every other person in the room was crying, including her dad. Her reaction melted their hearts. Ours too.
Maybe someday they will share the stories with the world, as the video of Katherine opening her touching present went so viral. Now, this lovely father-daughter duo has tons of fans who would love to have a copy of "The Adventures of Princess Katherine".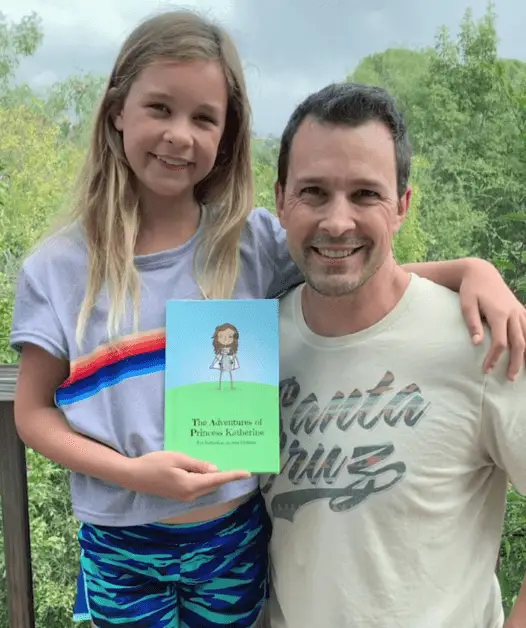 What matters is, the original copy is in the perfect hands. Undoubtedly, little Katherine will cherish this precious gift for the rest of her days.